Hide and seek in the snow
Dec 25th, 2016 | By
mervi
| Category:
Ranua
25.12.2016 – Photos: Marko Junttila, the Ranua Wildlife Park
People in Ranua can enjoy a very white Christmas and there's no doubt that even the four legged inhabitants in the zoo are happy about the fluffy stuff.
One of the moose has something to tell us – or maybe she's singing Christmas carols? ;.)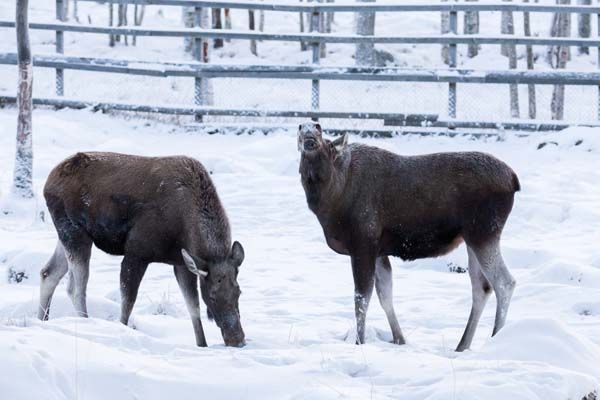 Mr Moose is examining the quality of the snow.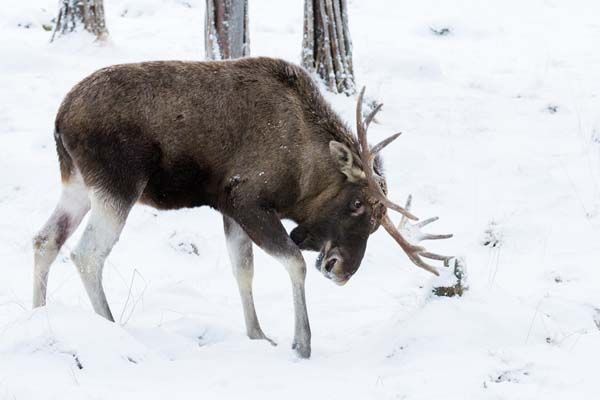 Snow flakes feel so good on the wolverine's fur.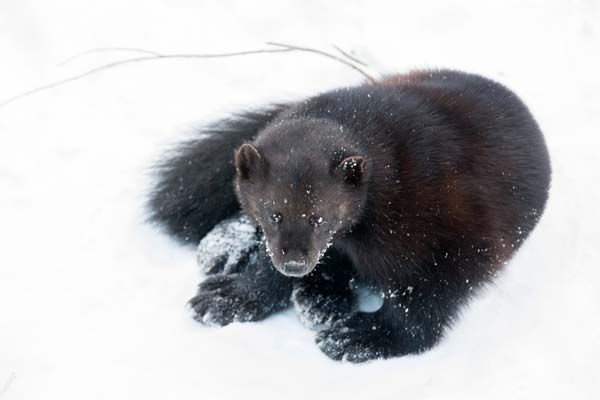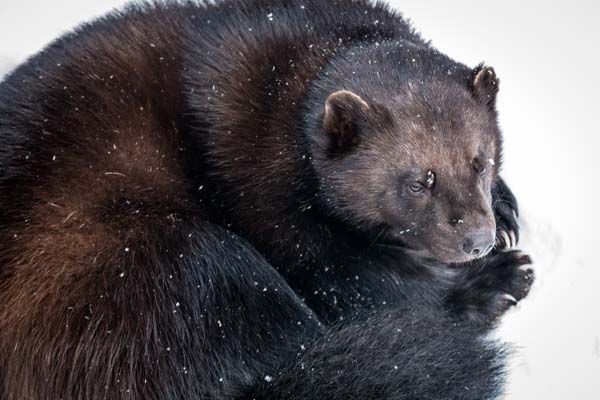 The Siberian musk deer can be found on the taigas in Siberia and in Mongolia. The musk deer prefer mountain forests and are well adapted to snowy surroundings.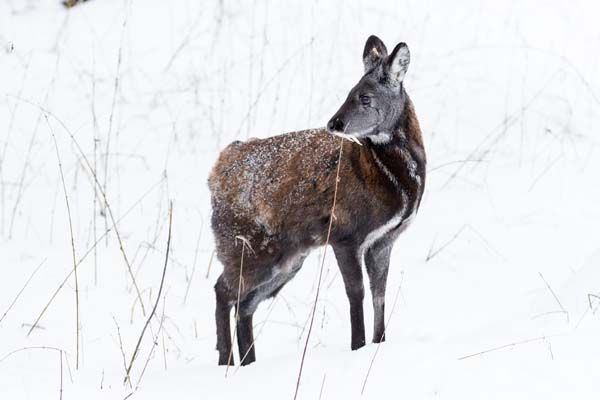 What a beautiful animal this deer is!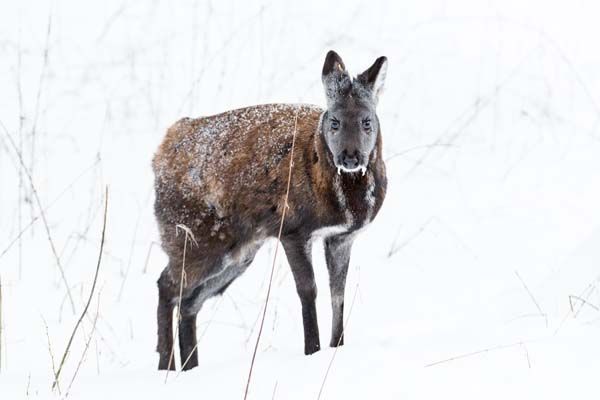 What's that sound? Is it my cell phone ringing?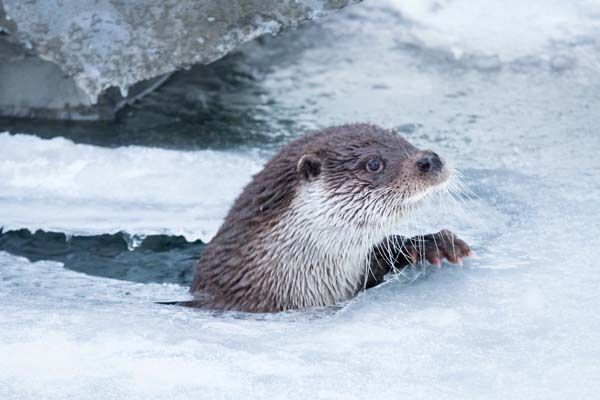 It was a false alarm so I think I'm going to jump into my 'cool pool' again.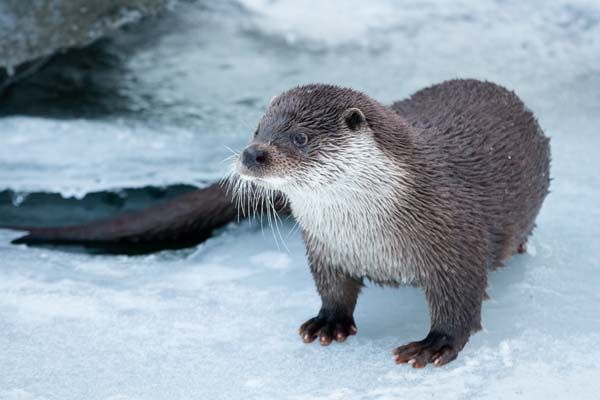 The reindeer was treated with a yammy snack ….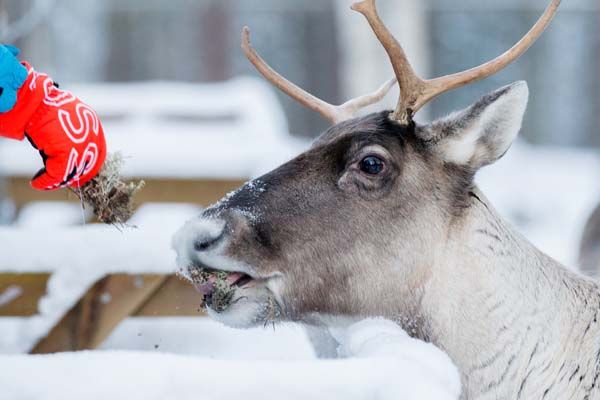 … and it seems to appreciate it. This one looks like one Santa's reindeers …..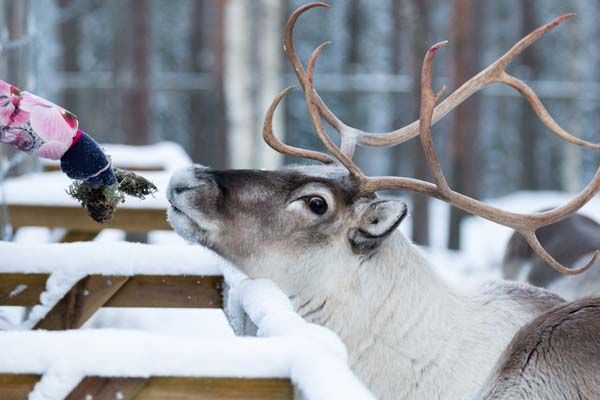 Some animals wanted to play hide and seek. This wolf is doing his best to cover his fur with snow.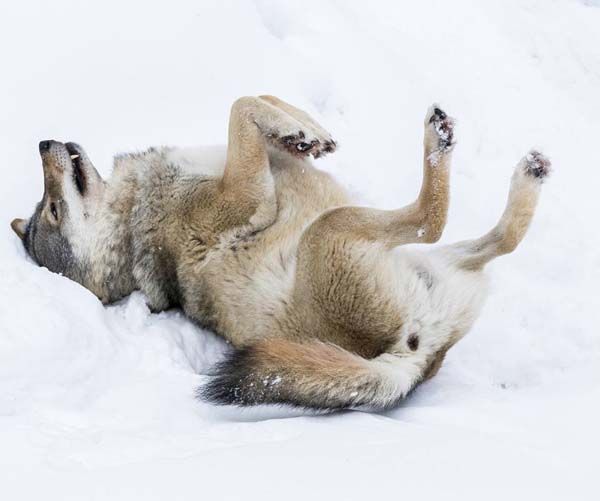 The lynx decided to dig a hole in the snow.
The arctic fox doesn't have to bother about camouflage – the white fur makes it almost impossible to see it against the white background. 🙂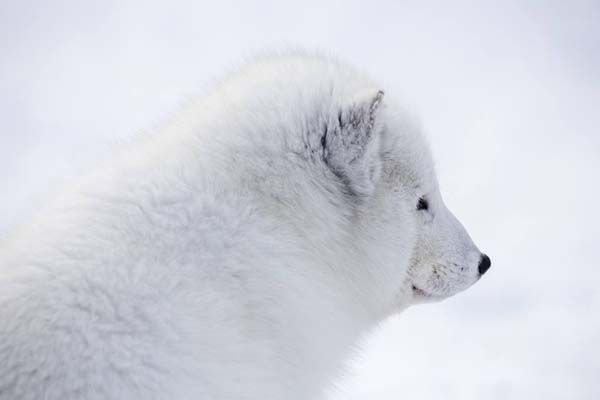 Manasse doesn't need any camouflage outfit but he loves rolling in the snow! 🙂
Can you find me?
Surprise!!!! It's me!!!
This time of the year Ranua looks like a page in a fairy tale book. On behalf of the readers of Knuti's Weekly I wish all the animals and the keepers in Ranua a merry Christmas time and a happy new year 2017!