Mini-Kati celebrated Ralph's Birthday
Dec 30th, 2016 | By
mervi
| Category:
Featured articles
30.12.2016 by Mini-Kati with a little help from her assistant Ralph
As it was Ralph's birthday (13. December), Mini-Kati told Bear with No Name (BN) that they would all be going to London for the evening.
After a few hours in the Library reading Knutis Weekly and visiting the Knuipe, it was time to travel to London. Mini-Kati and BN did not notice the journey time as they were fast asleep in Ralph's pocket. When they woke up they found that they were on a London bus arriving at London's most famous Store.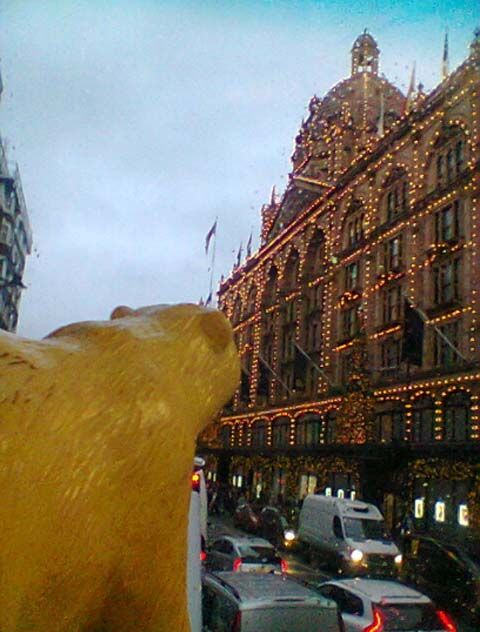 Although Mini-Kati shopped regularly at the Harrods store at Terminal 5, she had never visited the main shop in London.
Once they were inside, Mini-Kati wanted to go straight to the Food and Wine Department.
BN explained that he always enjoyed caviar when he was working and they soon found a very helpful gentleman, who not only told them all about the caviar, but let them see it close up.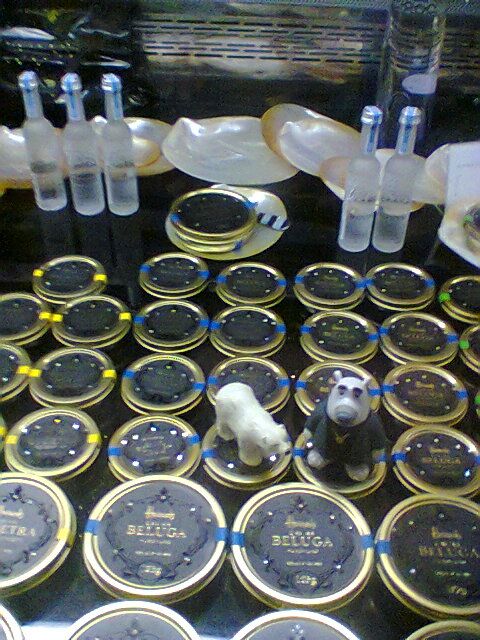 You will notice in the picture the bottles of iced Vodka, which Uncle Sergei assured them was a necessary accompaniment to caviar.
BN found just the thing for the return trip to Oxford.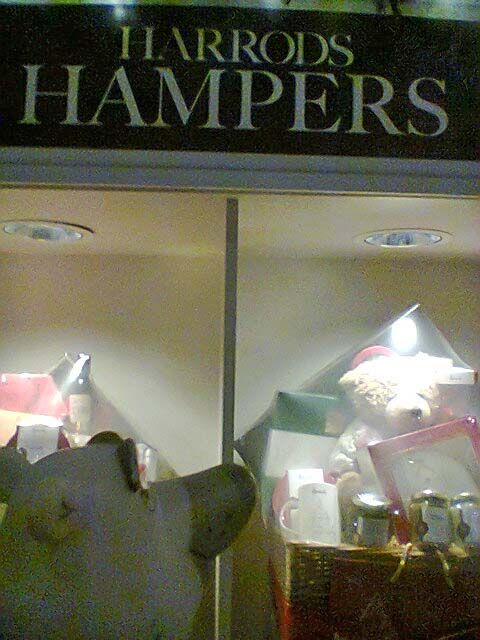 There was even a bear to help serve the food!
Although Harrods is an enormous store, Mini-Kati was soon able to find a Polar Bear to talk to.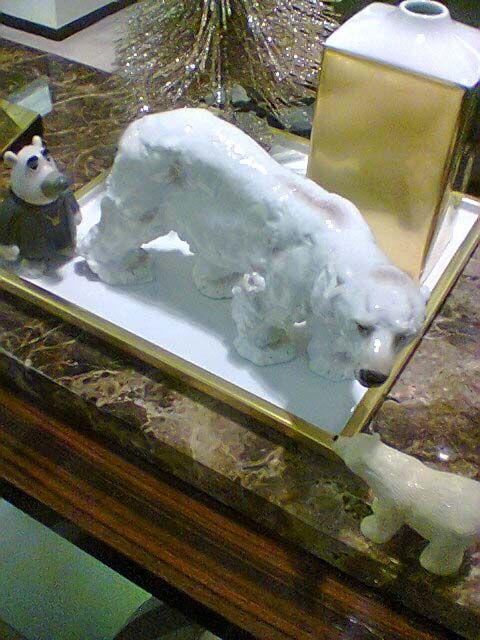 This lady came from a very important family in Germany near Dresden, in the town of Meissen. She was pleased to meet everyone, including Ralph. However, she liked Harrods very much and did not want to join the Cotswold Bears. BN believed that she was probably hoping for a career in Hollywood like him.
After a short bus ride, Mini-Kati and BN arrived at another famous London store.
In the window, there was a Polar Bear waiting to greet them.
You may be wondering what this impressive Polar Bear was doing in the window. A helpful notice explained.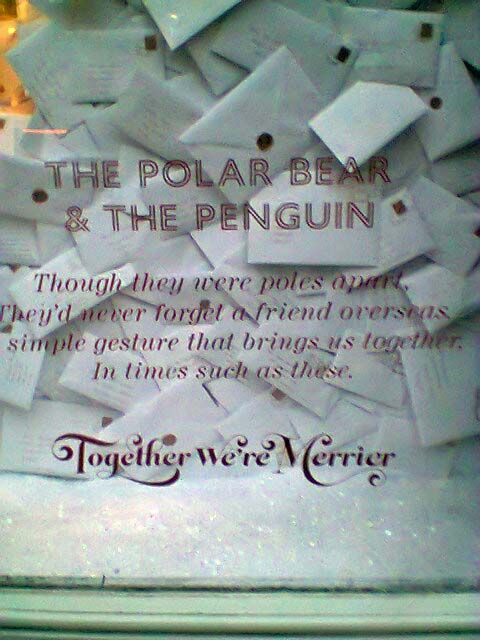 "The Polar Bear and the Penguin. Though they were poles art, they'd never forget a friend overseas. A simple gesture that brings us together in times such as these. Together we're merrier."
Mini-Kati thought that this message was a good one for everyone who reads Knutis Weekly and visits the Knuipe.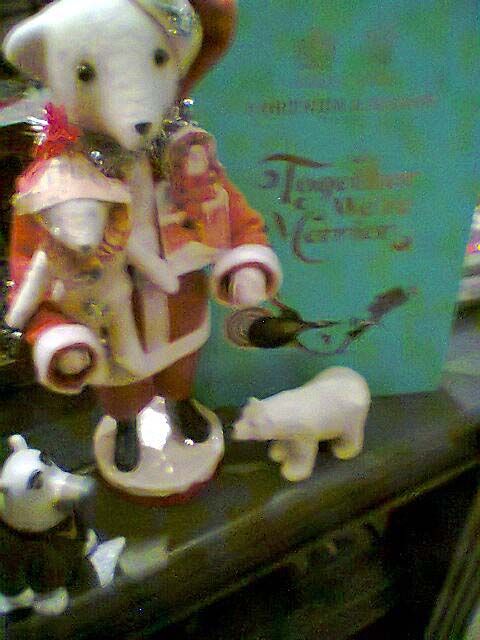 A Polar dressed as Santa Claus and carrying a Knut Teddy had the same greeting for us all.
The evening was starting and it was another bus ride to the last destination of the evening. Every year in December, London's Hyde Park hosts a big Fair and Christmas Market.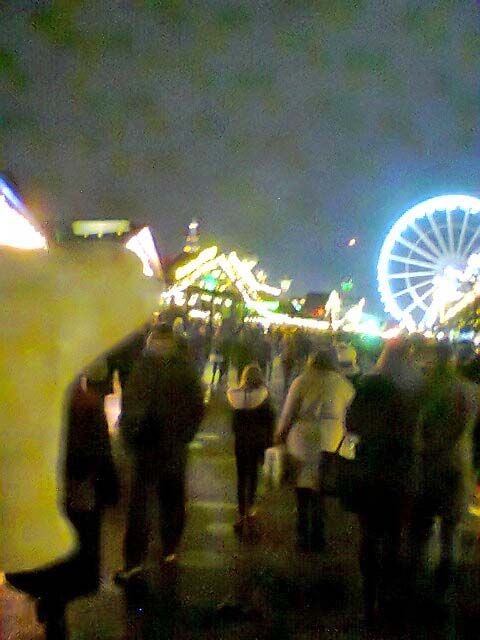 Sadly, there was a long queue for the Magical Ice Kingdom, but you can see some pictures on the website above. BN was able to find his own magical friend to talk to.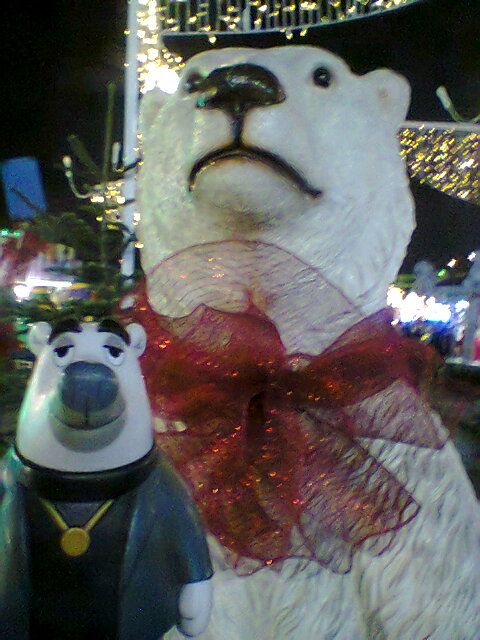 Mini-Kati heard him offering her a part in his next film! Oh yes. BN has admitted that he is an actor. He played "Kevin" in Zoomania. He also likes the idea of being called "Clint" but thinks that Mr Eastwood might have something to say about it. Like all Polar Bears, his real name is unpronounceable to humans. Mini-Kati suggests BN as its nice and short and wakes him up.
Our last stop was at a stall, selling animals made out of ivory. However this is not ivory from animals but from plants.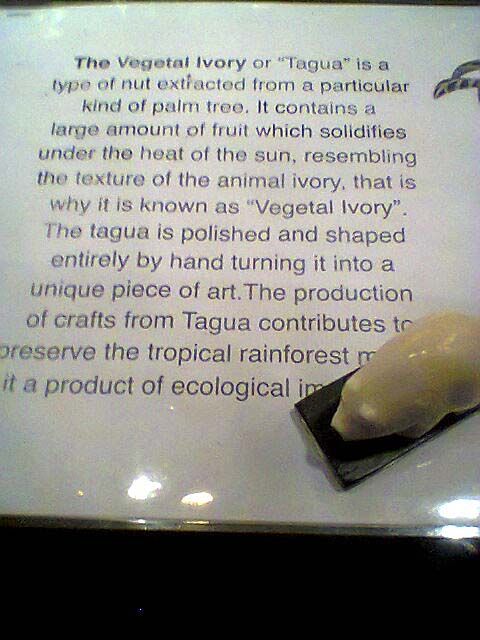 Our latest little friend is about the same size as Mini-Kati.
It just remains for Mini-Kati and BN, as well as Ralph and the Cotswold Bears to wish all KWM readers a peaceful and polarful 2017.