Ranzo and the black tyre
Jan 4th, 2017 | By
mervi
| Category:
Zoos in Austria
4.1.2017 – Photos by Jutta Kirchner
Recently we received happy news from Ranua. Ranzo is now a big brother to a polar bear girl or boy that was born on the 25th of November 2016! These photos were taken in November/December but it looks like our Finnish Viking knew something was going on in his old home zoo. 🙂
Ranzo is a cool polar bear who knows how to entertain himself with a black tyre.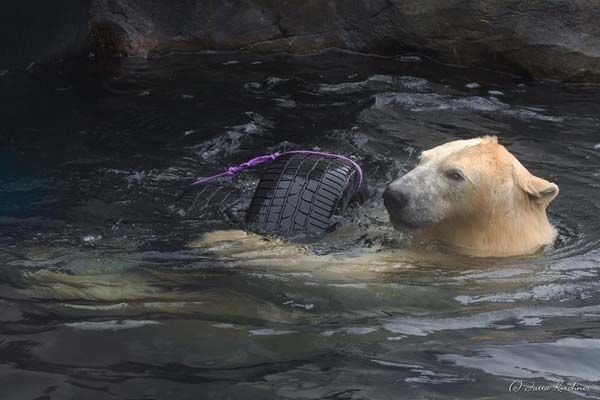 Oh bear, there are two tyres! Quite heavy even for a big polar bear!
But I managed to bring them up from the water! Do I hear an applause? 🙂
The world looks great seen through tyres …..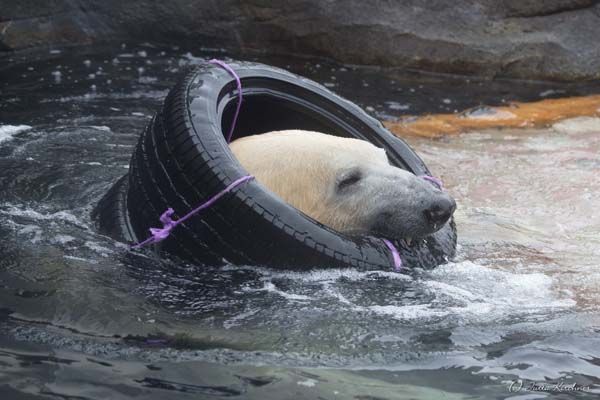 Time to switch the tyre to a blue ball.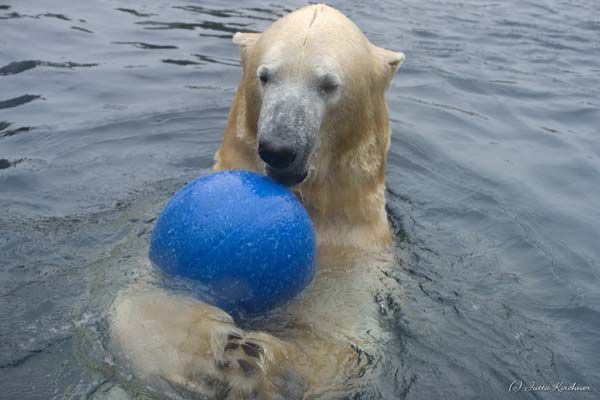 What a juggler he is!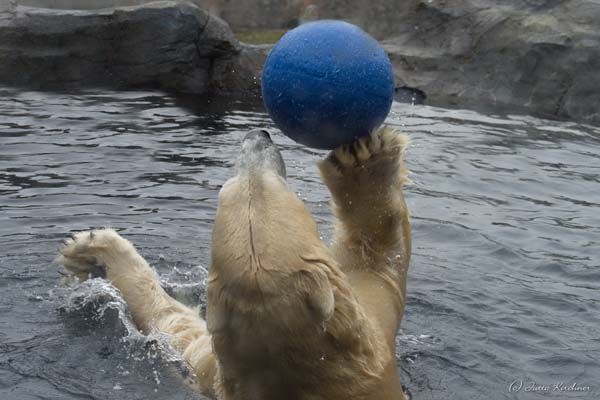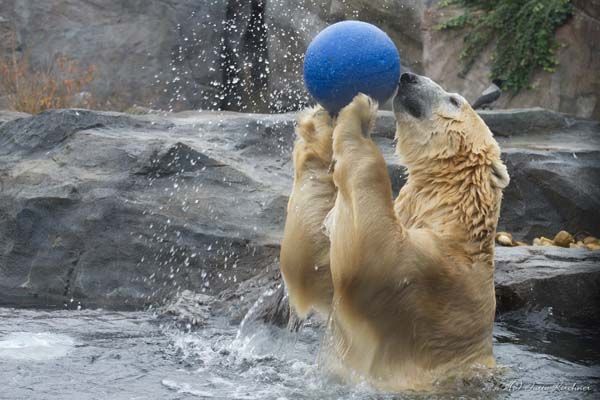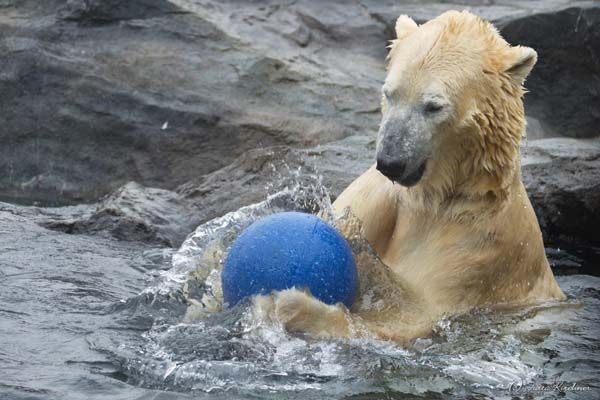 Did you enjoy the show? 🙂
Tyre time again!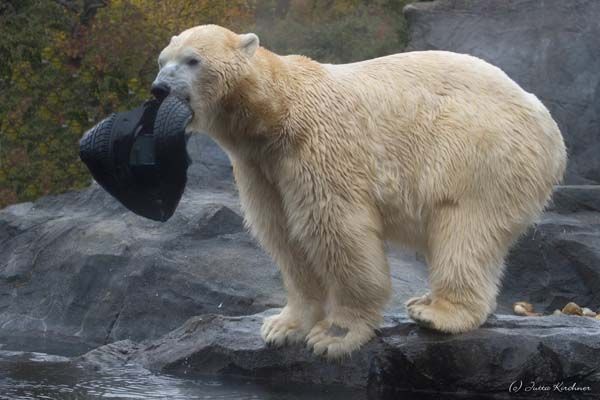 A big rubber smile 🙂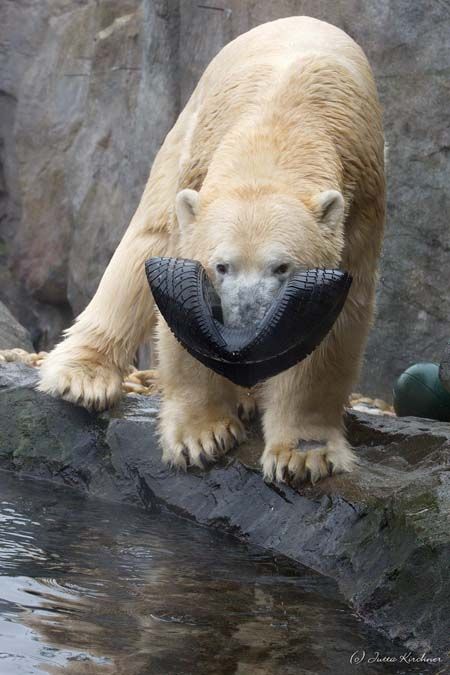 My Zorro imitation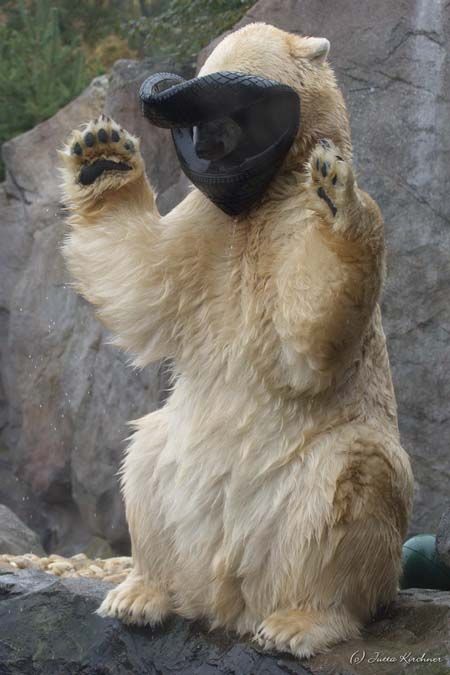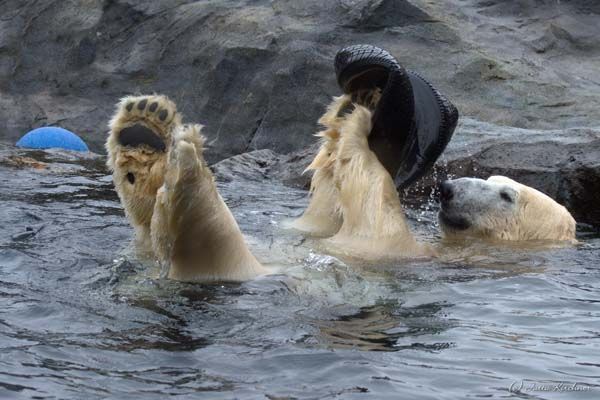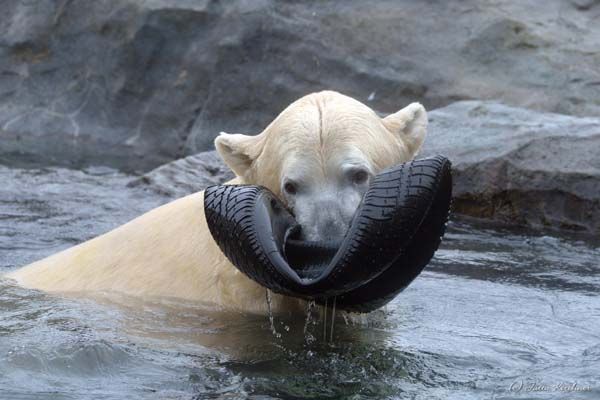 I think it's time for a snack now! Where's the catering service?
Lynn doesn't seem so interested in the tyre games. 🙂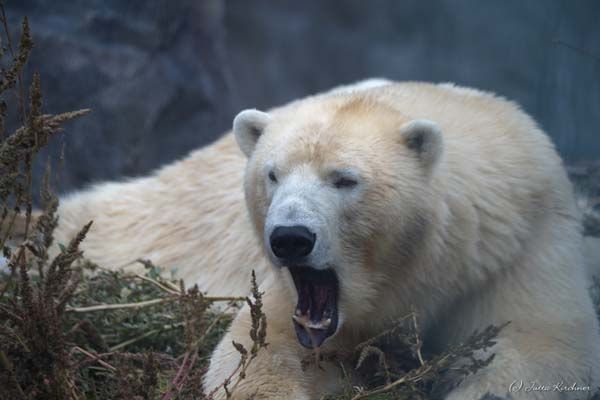 She prefers to watch Ranzo fooling around ….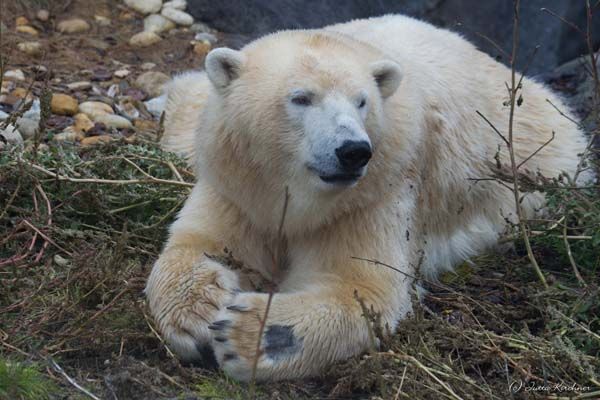 …. or doing her aerobics exercises.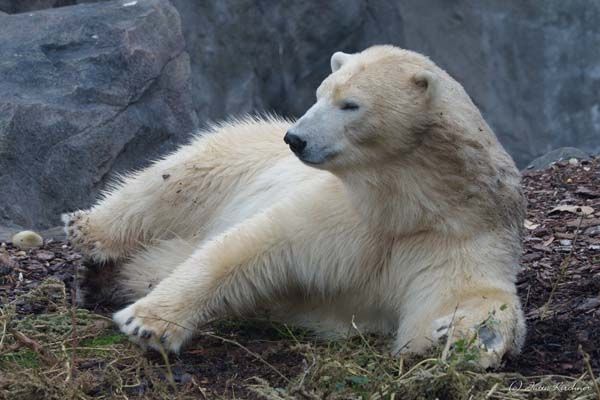 I wish Ranzo, Lynn and all their keepers a very happy year 2017! Of course, I wish the same to Jutta Kirchner who took these fantastic photos!