Snow to Nöel, fish liver oil to Ivan, Rajath and Kaveri are parents now
Feb 28th, 2017 | By
mervi
| Category:
News from the Bear World
28.2.2017 – Sources: Copenhagen Zoo, Skandinaviske Dyrepark, Berlin Zoo
4 tons of snow to Nöel in Copenhagen
Nöel in the Copenhagen Zoo was treated with lots of snow and ice on the International Polar Bear Day. What could be a better way to celebrate this special day?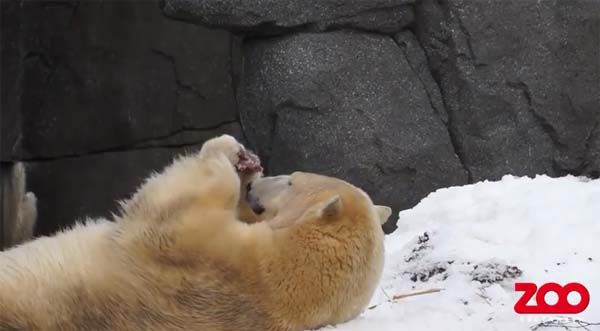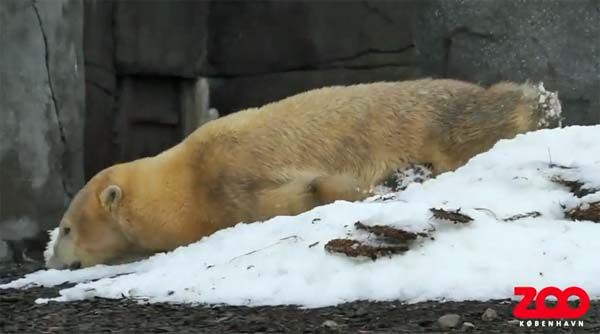 I'm sure Madame Nöel was happy about the white gift while waiting for Nord's arrival.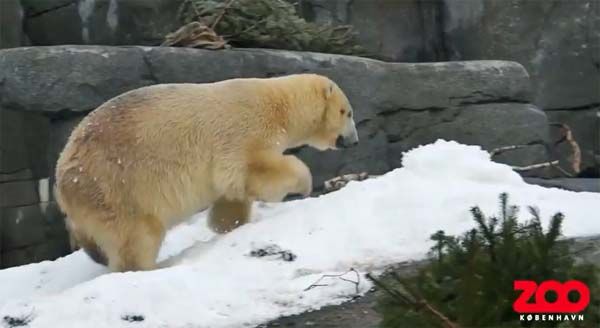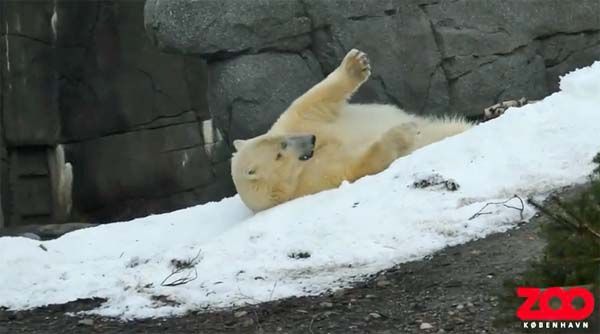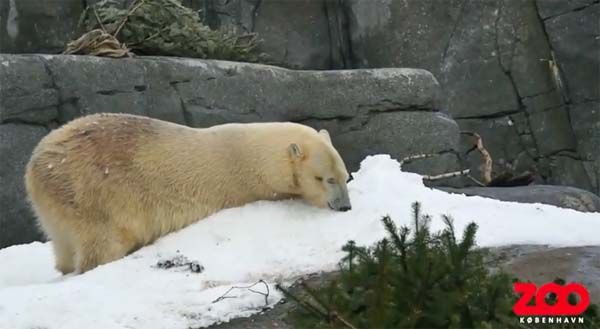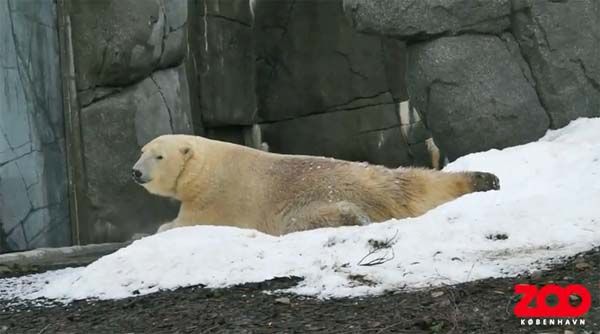 Skandinaviske Dyrepark
What does it look like when a polar bear eats fish liver oil in slow motion? Our friend Ivan demonstrates. 🙂
28.2.2017 – Quelle: Pressemitteilung vom Berlin Zoo
Christkind mit Schnute – Nachwuchs bei den Lippenbären im Zoo Berlin
Bäriger Nachwuchs im Zoo Berlin. Die Lippenbären Kaveri und Rajath sind Eltern geworden. Fritz Verwandter wurde Ende letzten Jahres geboren.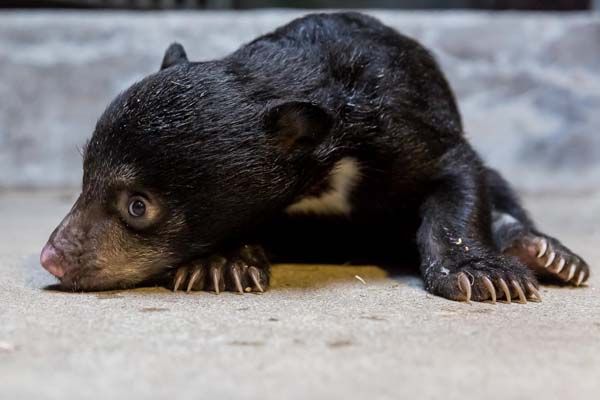 Seit seiner Erstuntersuchung am 24. Februar wissen wir: Das Bärchen ist ein Junge und es ist kerngesund! Wir freuen uns sehr über diesen Nachwuchs. Nach Fritz im Tierpark und die Pandabären ab Sommer im Zoo, wird 2017 zusammen mit dem kleinen Lippenbären wohl das Jahr des Bären für BÄRlin.