Napping is necessary but oh bear, so boring!
Mar 28th, 2017 | By
mervi
| Category:
Ranua 2017
28.3.2017 – Photos by Marko Junttila, Ranua Wildlife Park
In the previous episode Venus tried to make her son take a little nap. Maybe she needed that herself, too, because 'Nalle' certainly keeps her busy.
Let's see if she was succesful with this mission almost impossible! 🙂
Dear son, I think you look tired. Don't you think you should take a short break now?
You're still a baby and you need to rest sometimes …. as a matter of fact you need several naps a day!
But mama, napping is sooooo booooring!!!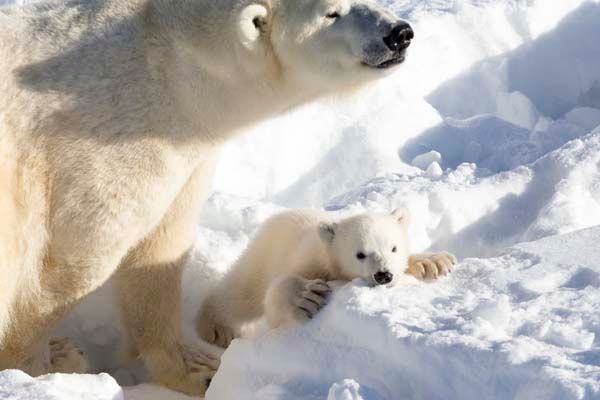 Can't we do some downhill gliding before the nap? Please, mama, please!!!
Naturally, the son's wishes are mama's commands ….
Now it's really time for you to start thinking of that nap!
OK, mama – but first I have to check something!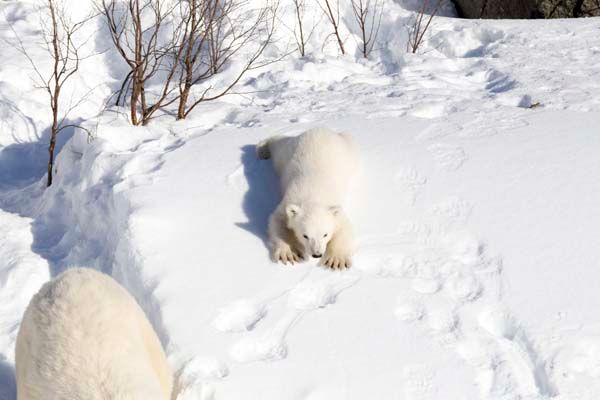 Aren't these paw prints cute?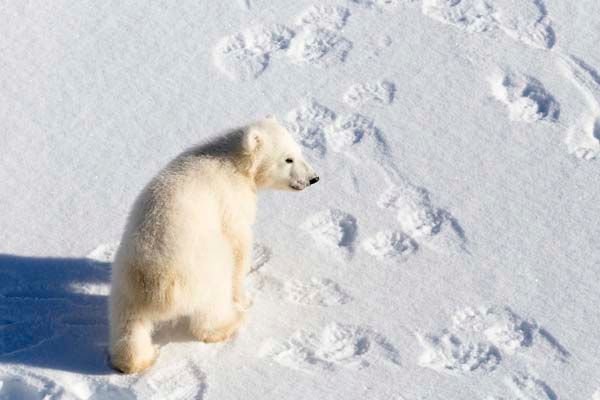 Mama, you said these twigs would turn green but they look the same as before!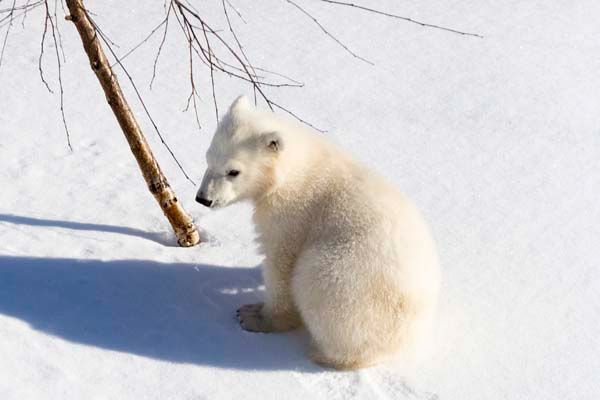 I can't see any signs of green ….
I'm no longer so sure mama knows everything ….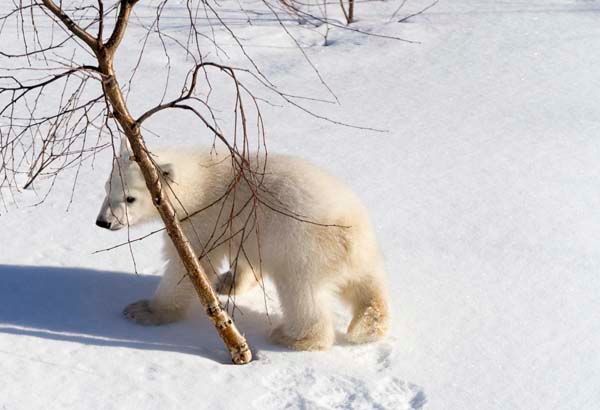 Dear boy, I told you it would take a long time before the bushes turn green.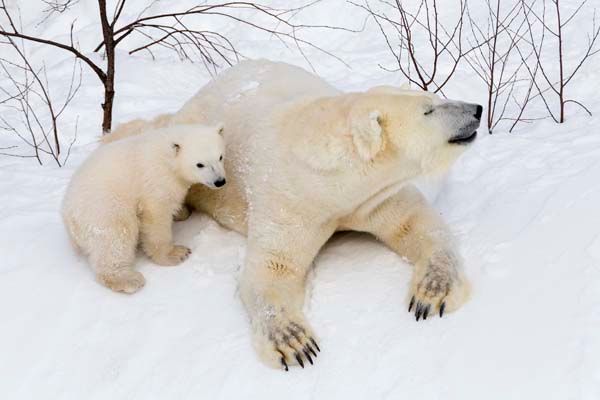 But mama, a whole day  is a long time!!!
My son, I think playing for hours is a long time for you so now it's time for a nap!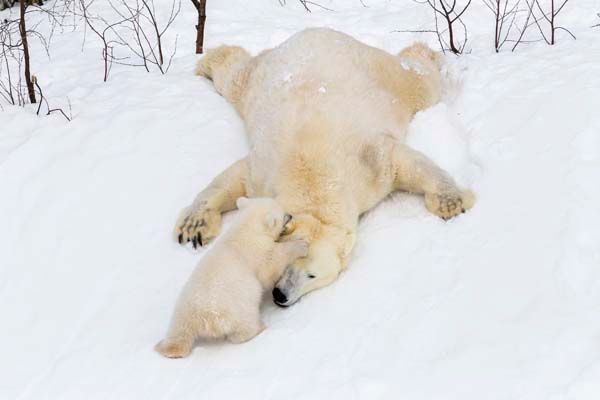 Mama, I want to have a pre-napping session with you!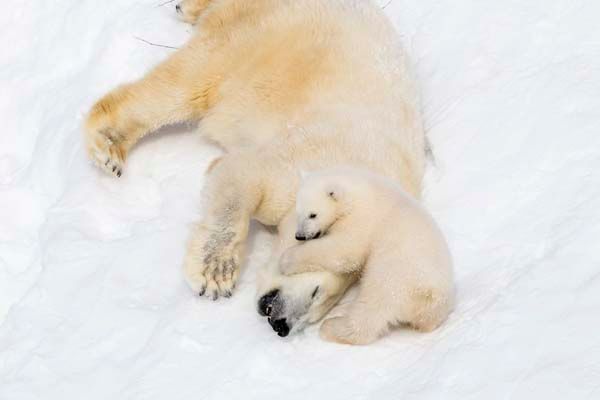 With a polar bear mother's patience Venus let her son have a pre-napping time. 🙂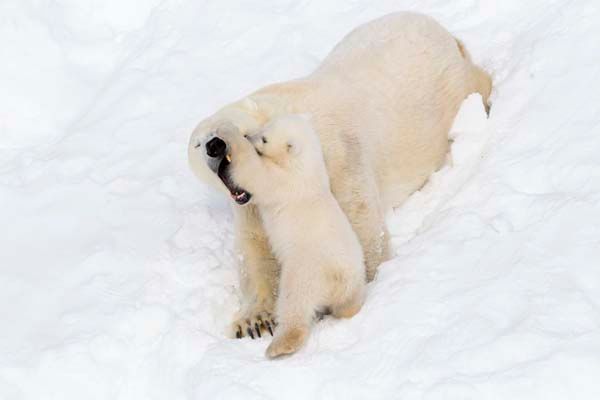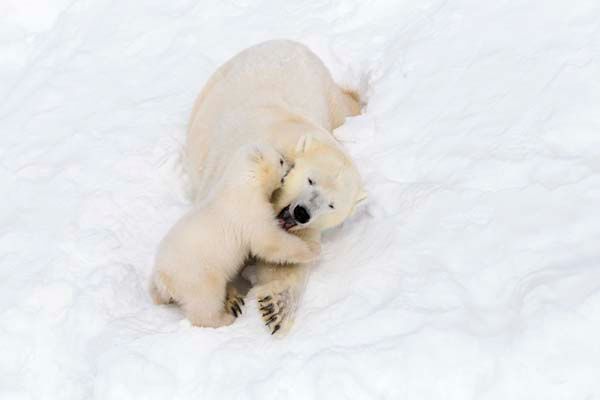 Oh bear, doesn't that boy ever slow down …..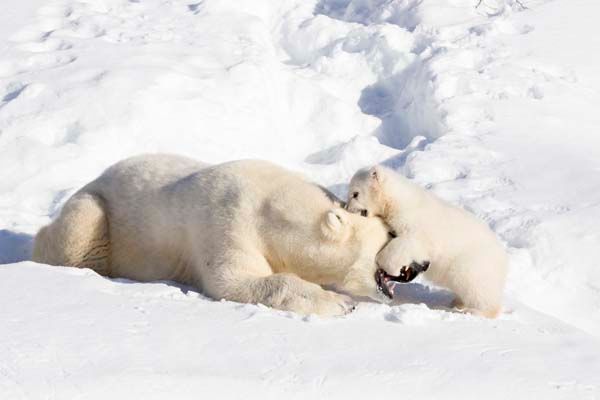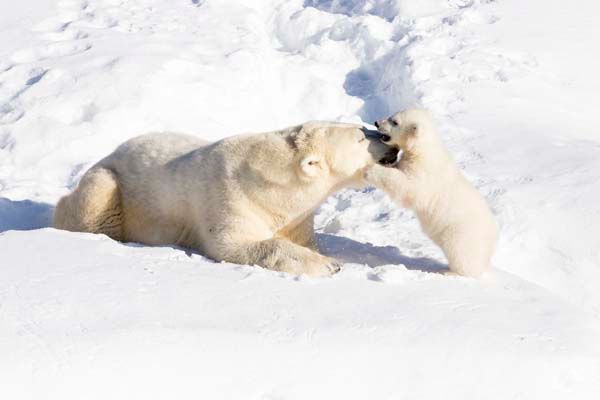 Maybe now …… I think his eyelids are getting heavier ….
At least my eyelids are heavy as big rocks!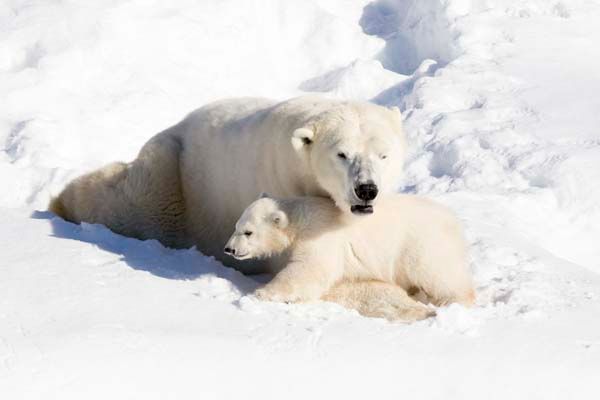 I hope the visitors will be silent now ….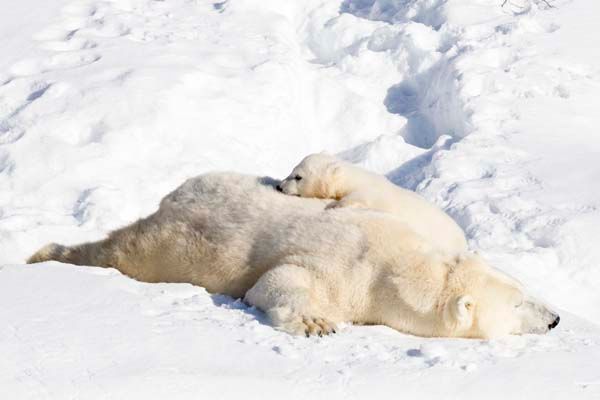 ….. my baby boy needs a rest!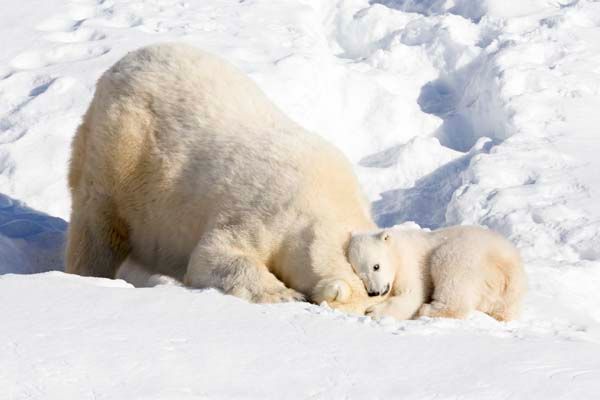 Finally – he's falling in sleep ….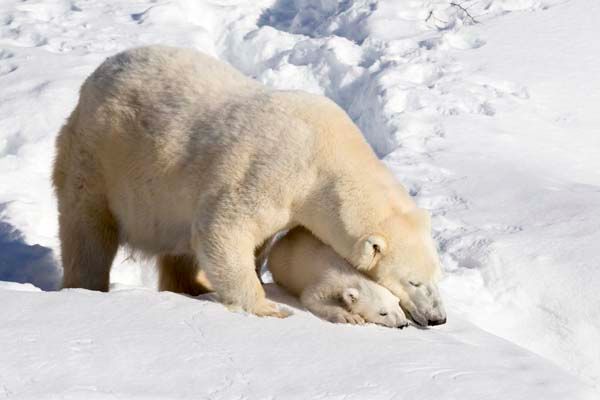 Meanwhile Papa Manasse is wondering what's going on in the neighbouring enclosure. It looks like he's been quite busy, too! The tyre around his neck looks quite becoming don't you think? 🙂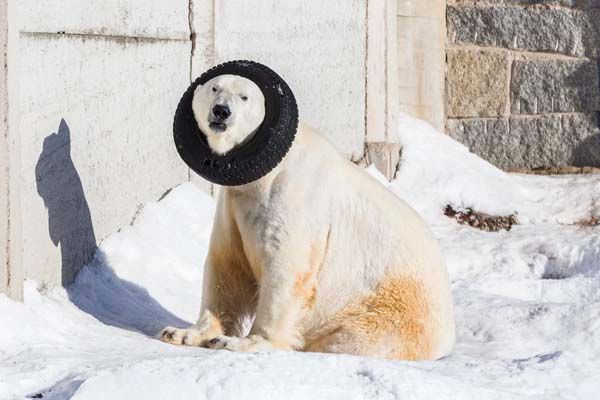 Now we have to leave Venus and 'Nalle' so they can have a nice nap in peace and quiet but they'll be back! Hopefully even Manasse will join us!