Venus baby boy melts every heart but luckily not the snow!
Mar 21st, 2017 | By
mervi
| Category:
Ranua 2017
21.3.2017 – Photos by Marko Junttila, Ranua Wildlife Park
The Spring in northern Finland is a bit whiter than it is in many other parts of the world – whiter in every sense of the word! 🙂 There are at least two sweeties in Ranua who would like the snow stay as long time as possible! Can you guess who they are? 🙂
Yes, your guess was right! Venus and her baby boy are having a wonderful time frolicking in the white stuff. The visitors can now see them every day – provided that the bears want to come out. The door is open all day so they can go freely in and out of the den.
Come on, boy, let's make this day rock!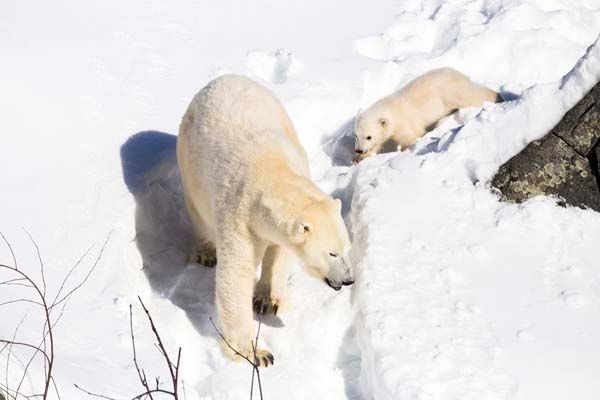 OK, mama – I'm coming but oh bear, the snow is so deep ….
Why are your paw prints so much bigger than mine???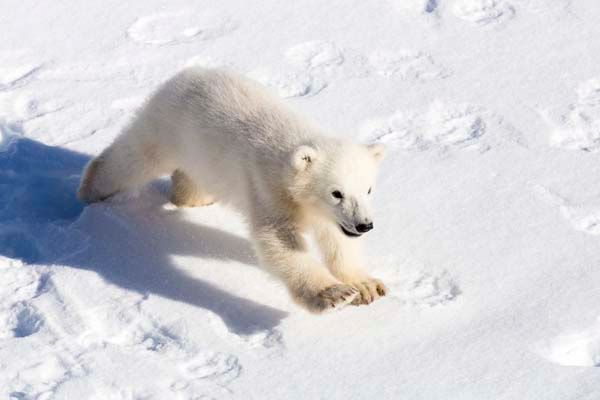 Dear boy, you're still a cub but before you know it your paw prints will be as big as mine – most probably even bigger!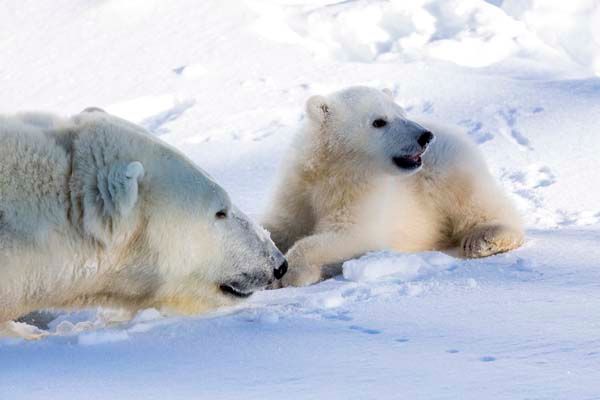 I recommend you to eat lots of vegetables – they will keep you healthy and make you grow fast.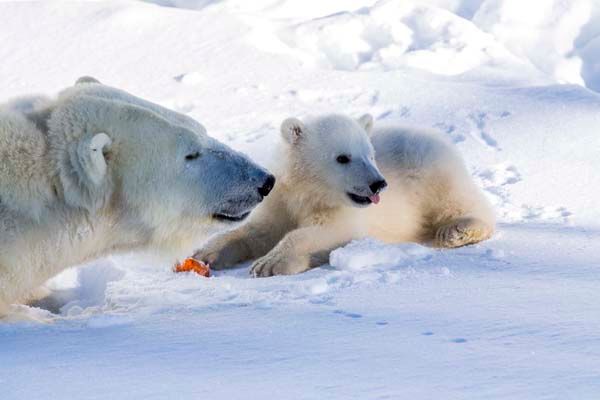 What is a vegetable?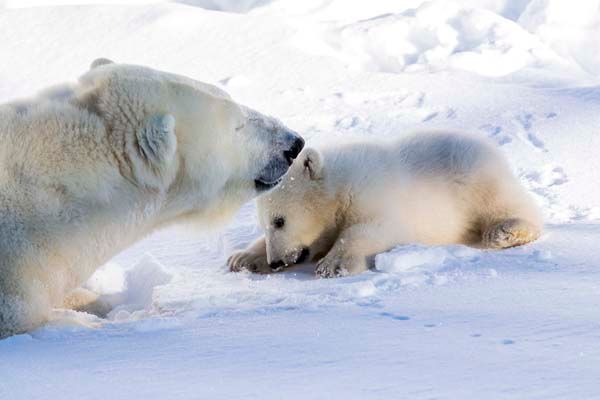 There are all kind of veggies – carots, lettuce, tomatoes, melons, pumpkins ….. and they are all good for you, my sunny boy.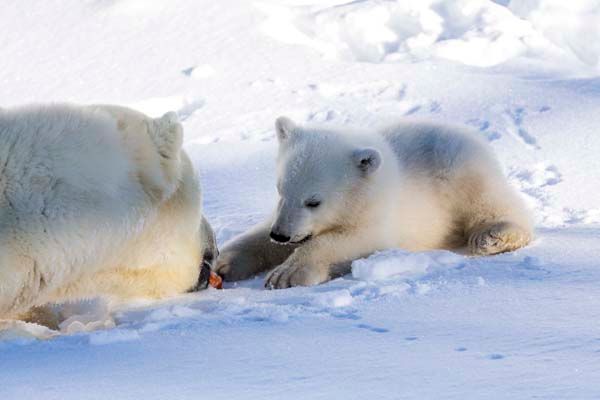 Hmm, I try to eat this carot but it's very frozen.
However, the colour is very becoming to my shining white fur don't you think?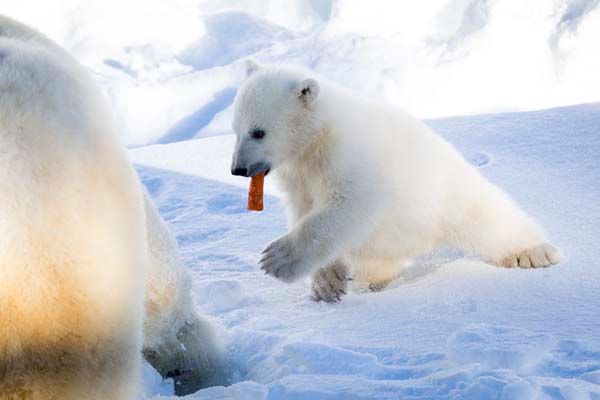 I'm not sure I like the carot but I'll try to be a good boy. (I can always spit it out when mama's not looking 🙂 )
MAMAAAA – there's a blue bear here, too!!!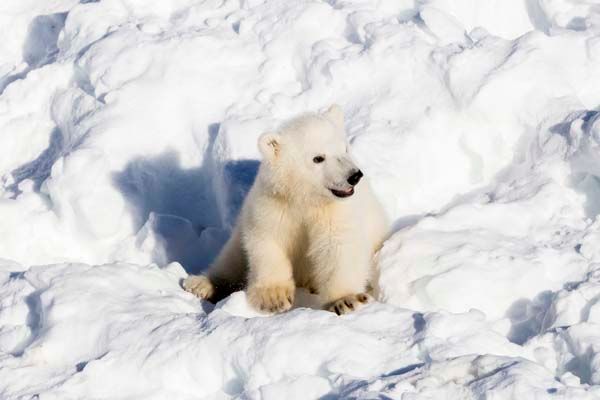 What is this bear? It's chasing me where ever I go!!
Oh no, I can't get rid of it!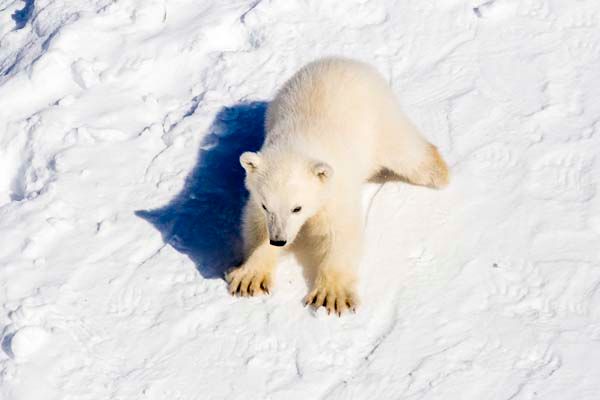 Dear boy, when the sun is shining there are shadows and the 'blue bear' is only your shadow.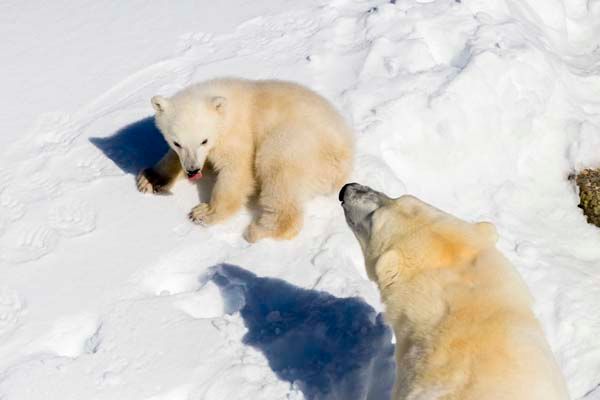 What a relief! That shadow looks quite nice but it's not a very good play mate!!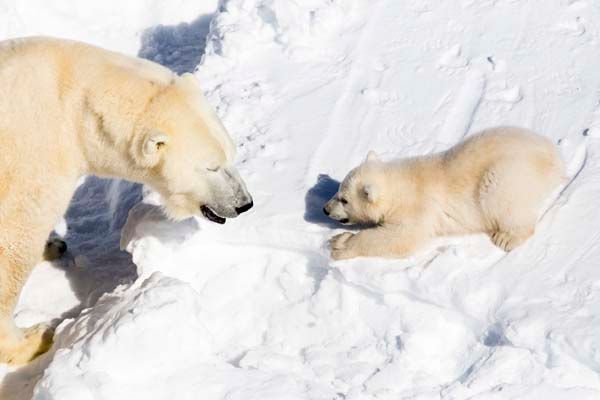 I'm learning so many new things every day! Do you think I should give a name to the shadow? Maybe he would like to be called 'Bluebearry'? 🙂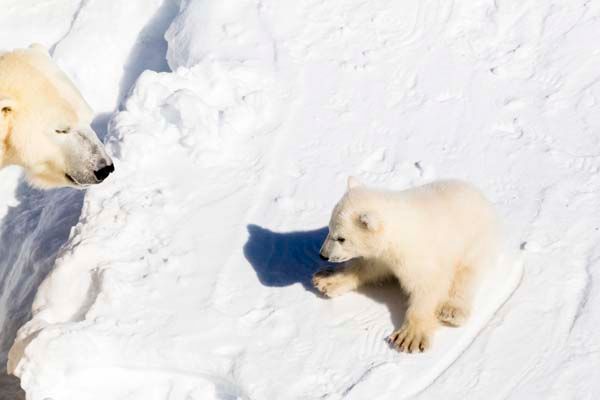 Don't you think mama needs a bath? My fur is so white and shiny but mama's boomsie looks dirty!!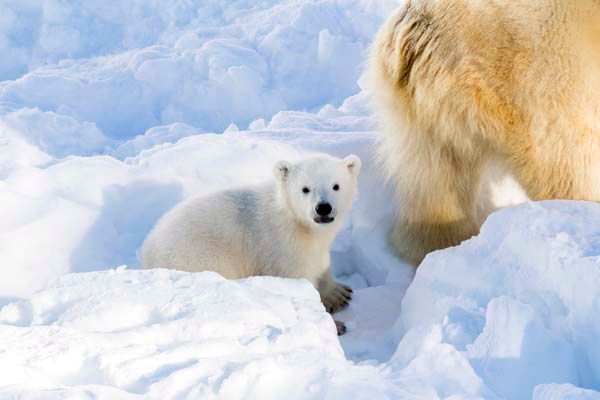 I'm a little boy but I know how to keep my fur clean and white!
Dear mama, watch and learn!! 🙂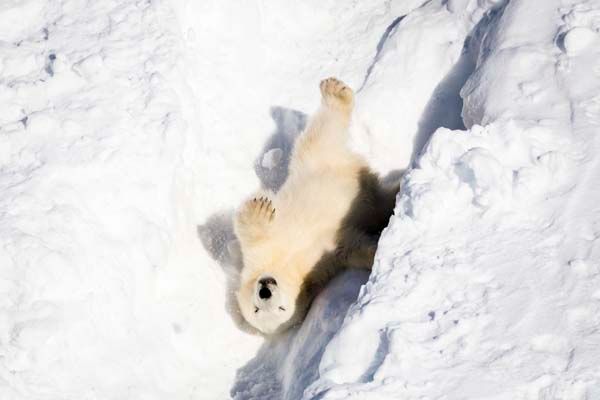 Frankly I don't really care if mama's fur isn't as white as mine. She's anyway the best mama in the whole world!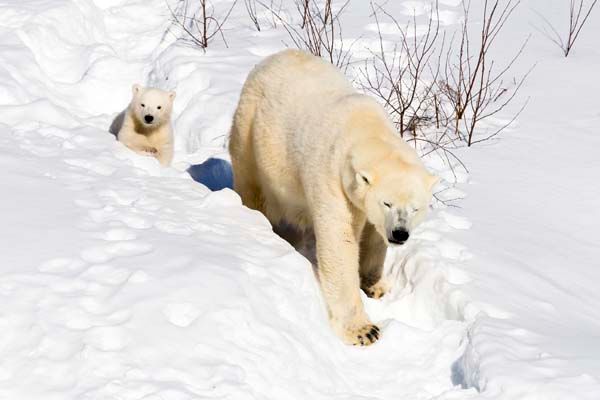 With this video my mama and I wish you all a happy Spring time!
Of course, Knuti's Weekly wishes Venus, her baby boy, Manasse, Jemma, Malla and all the inhabitants in the Ranua Wildlife Park a very happy Spring. The same goes, naturally, even for the keepers and everybody working in the park! And let's be generous – we even with the Bluebearry a pleasant Spring time! 🙂