Aron and the ice bomb
Apr 11th, 2017 | By
mervi
| Category:
Featured articles
11.4.2017 – Source and Photos: Tallinn Zoo
In Tallinn little Aron was wondering what the round red thing is. It didn't taste so good …
…. but it was nice to give the thingie a hug. 🙂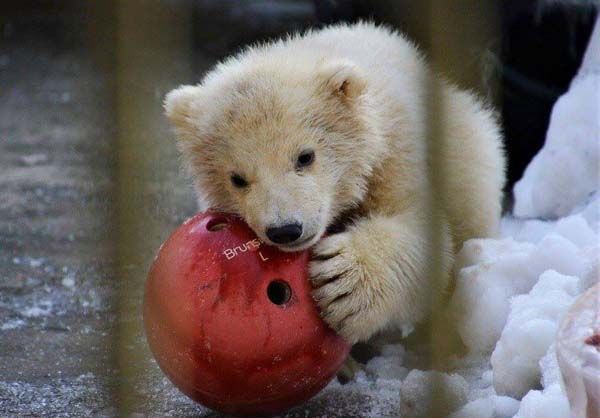 The chain looked very interesting – may it was suitable for climbing … no, it's better to keep the paws on the ground.
Hey, something's going on …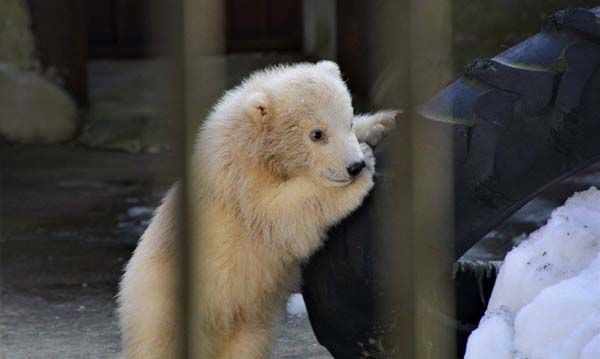 I wonder what's happening.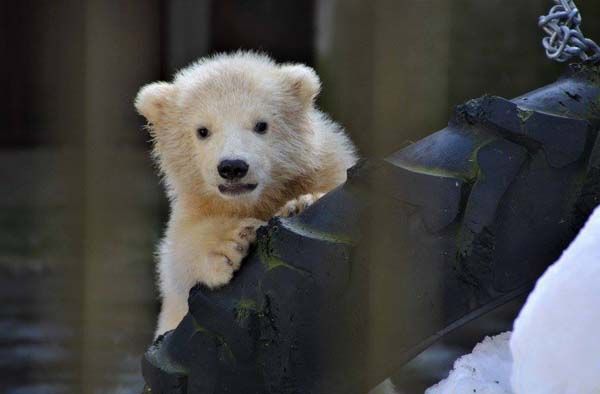 Even mama Frida looked very curious.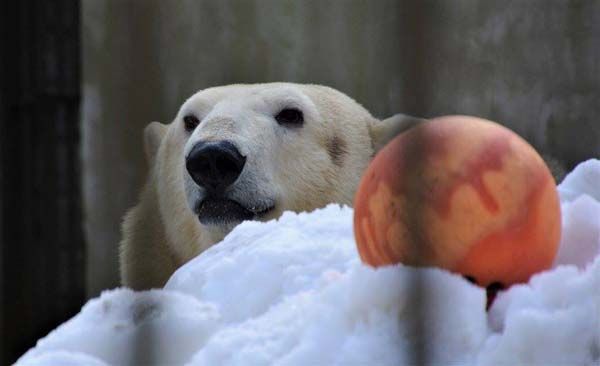 Oh bear, it was a king size ice bomb!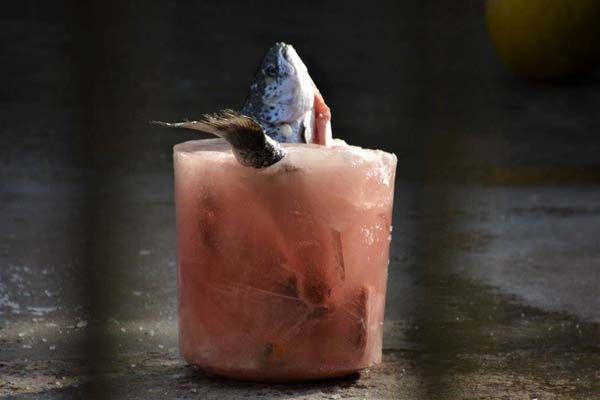 Frida is a 'professional' ice bomb eater and knows how to eat it.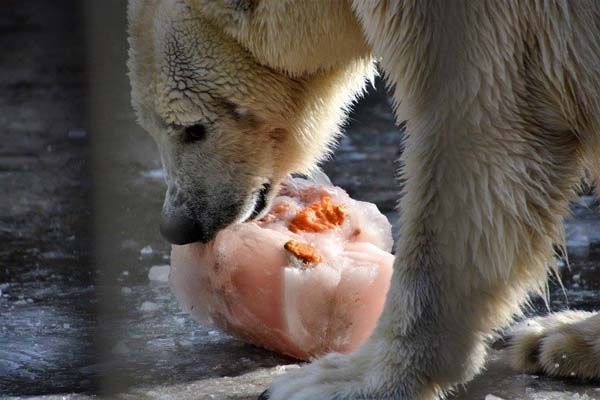 Yammy, yammy!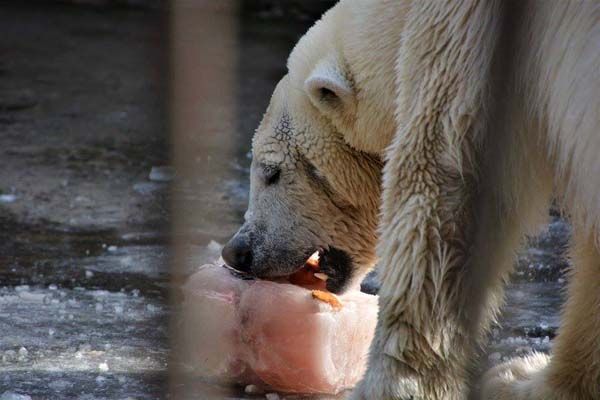 Oh, joy! There was an ice bomb for Aron, too! It's a bit difficult to eat it ….
…. but training makes master!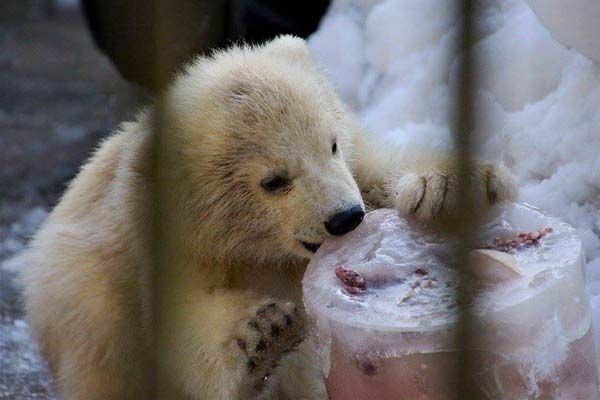 A little bear can be tired after 'struggling' with a big ice bomb. A time out is needed!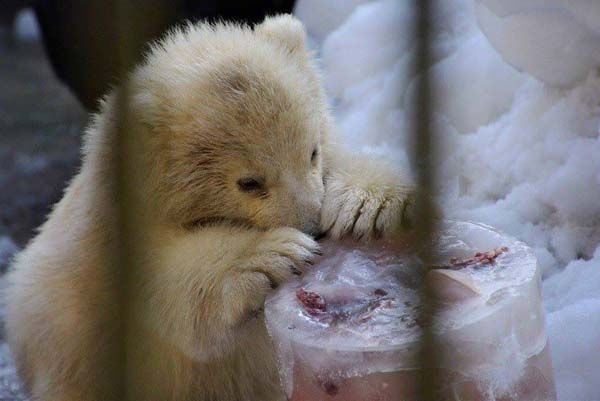 It's wonderful to see Frida and Aron looking so good. On behalf of the readers of Knuti's Weekly I wish them and the keepers in the Tallinn Zoo all the best and a happy Spring time!