Gentle bear Yoghi in our loving memory
Apr 14th, 2017 | By
mervi
| Category:
Lead articles
15.4.2017 – by Mervi, Photos by Anita
This Easter should have been a joyful Easter in Hellabrunn with many visitors who wanted to meet Giovanna's and Yoghi's lovely daughter Quintana. The happy expectations turned into deepest mourning when our dear Yoghi had to cross the Rainbow Bridge.
The sad news chocked us all. It all happened so suddenly so unexpected  ….. it's still hard to believe our dear bear is gone.
The last months of his life Yoghi spent alone but he seemed to be doing just fine.
I don't write so much here because there are lots of articles about Yoghi in this magazine. Please, check Caren's reports and Anita's reports under 'Munchen/Münich. What a great treasure these reports are for us!
Yoghi was known as a very gentle bear.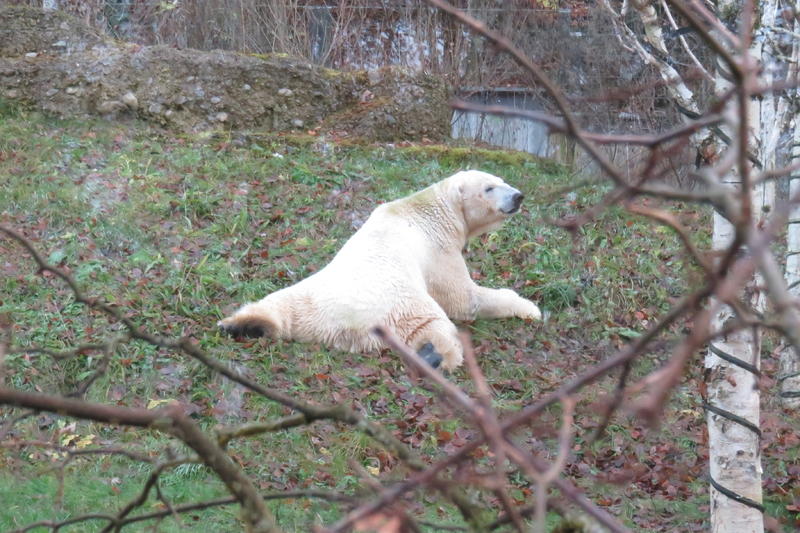 How I loved his beautiful face. His whole appearance was so kind and friendly.
What a lovable bear he was!
Giovanna and Yoghi were the real Romeo and Julia in our polar bear world. The sweet couple became parents of three lovely cubs – Nela, Nobby and Quintana.
They were so in love. Poor Giovanna, now Yoghi won't be waiting for her when it's time for Quintana to leave her.
Dear Yoghi, you were loved and now you're deeply mourned. I don't write 'goodbye' because you will always stay in my heart. I wish you sweet dreams in your bear heaven.