Hide and seek in Ranua
Apr 25th, 2017 | By
mervi
| Category:
Ranua 2017
25.4.2017 by 'Nalle' with a little help from Mervi, Photos by Marko Junttila, Ranua Wildlife Park
Dear friends! It's your 'Nalle' in Ranua again! I hope you haven't missed me too much, hehee… We're having a wonderful polar bear Spring here although some two legged creatures aren't so happy about the snowing. Who cares – I'm having bundles of fun!! 🙂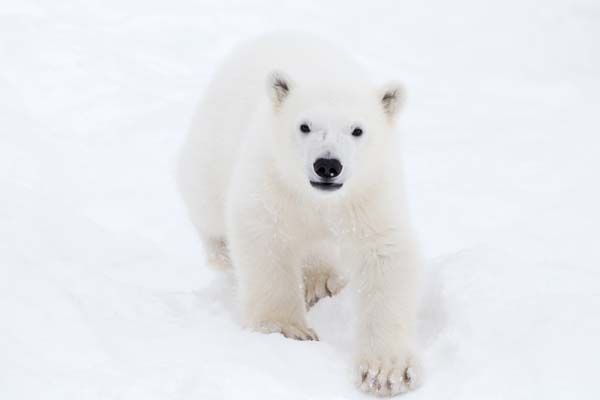 My mama is very particular about my having a clean face when I meet my fans. She washes my face and neck every morning and doesn't forget to clean the ears either. I'm not so excited about this procedure. I mean, a little bear boy has much funnier things to do – but I'm a good boy and let mama have her way.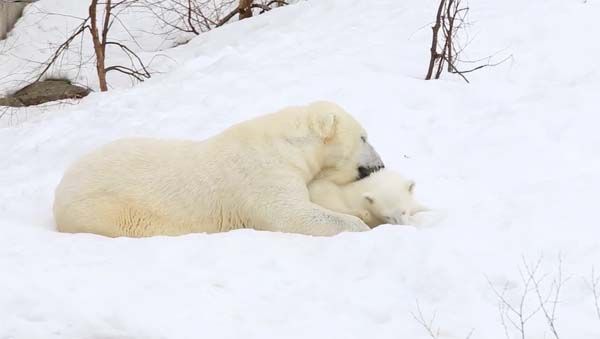 After the cleaning it's time for some cuddling.
As you can see in the background the trees are still naked although I've slept so many nights  waiting them to turn green ….. maybe they will be green tomorrow?
Mama has very big paws but I can tell you I'm not afraid of challenging her in a wrestling game.
Hahaa, she tells me I won again!!!
Hide-and-seek is my favourite game.
I'm a master hiding myself in the snow. Can you find me? Many visitors are looking for me and wondering where I am.
I make it a little easier for you …..
Of course, I can't be 'invisible' all the time. My fans would be so disappointed if they didn't see me!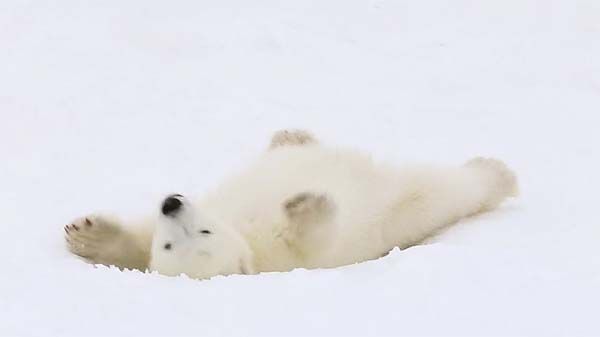 A little hint: If everything looks only white try to find a licorice nose and two chocolate eyes ….. That's me!!
My neighbour Jemma is a curious brownie who spends a lot of time checking the surroundings. Nothing escapes her eyes!
I wonder if this magpie has visited IKEA or Bauhaus to get stuff for the nest?
A bird conferens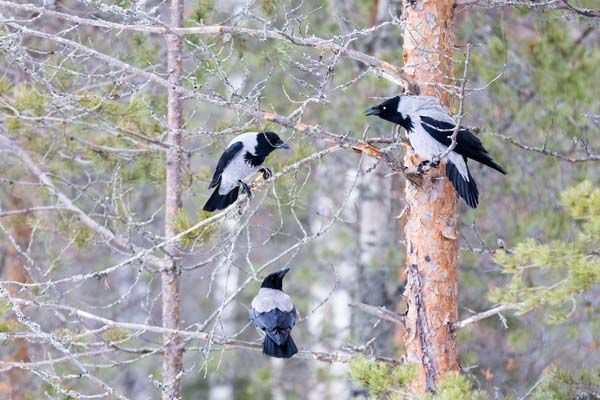 This crow doesn't mind the snow!
A little bird told me my editing assistant Mervi is coming to visit me. I guess the snow will be gone when she comes so I insert three 'whiteys' here.
Hei hei! That means bye bye for this time. I promise to be back soon!