Nalle loves snow gliding
Apr 12th, 2017 | By
mervi
| Category:
Ranua 2017
12.4.2017 – Photos by Marko Junttila, Ranua Wildlife Park
Hello dear readers! It's me again and I can tell you I'm doing better than fine! A couple of days ago we had a blizzard here in Ranua and got 25 centimeters new snow! Mama, papa and I are very amused!
I have just made my inspection round checking if there are any green leaves but no, the trees and bushes are still naked. I hope they're not freezing and I really wonder why they havend't got a nice warm fur like mama and I!
I'm a very sporty kind of guy and I just love snow gliding!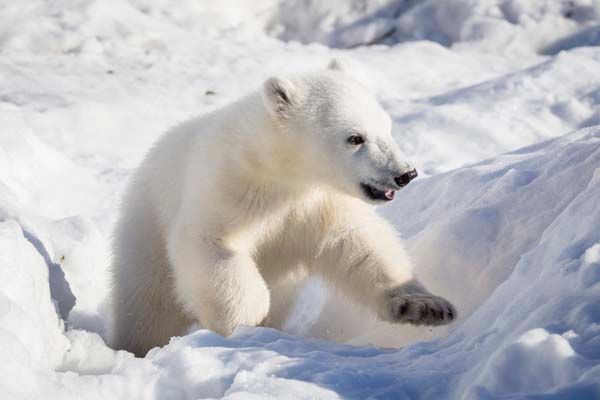 Who needs skis when you can glide so nicely without them!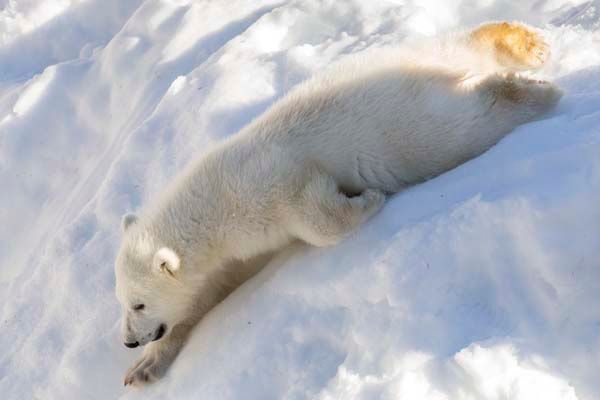 If this was a competition I'm sure the jury would give me the highest points!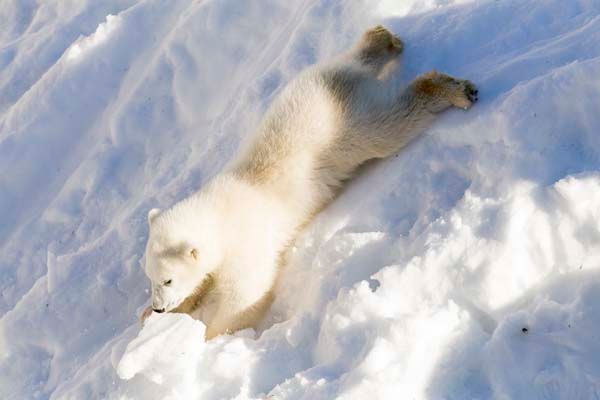 Why are my paws looking so dirty …..
Well, it can be fixed with a couple of pirouettes in the snow.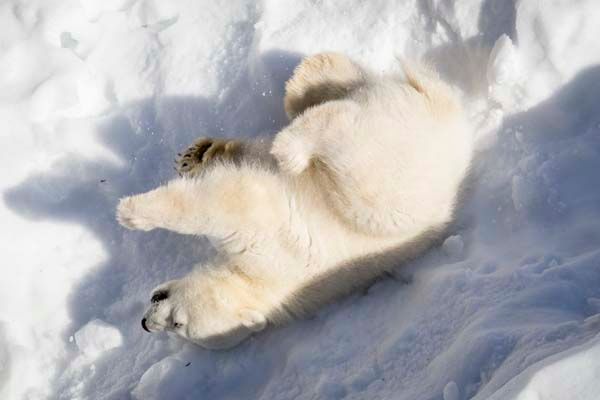 Up again!
And down again! Yippee! This is so fun!
Oh bear, oh big bear – I cause a mini avalanche!
Sometimes the snow seems to be blue so this photo looks almost like the Finnish flag – white and blue, hehehee ….
I try to dig a cave although the snow is quite heavy for my small paws …..
…. but I can try to do it with my nose ….
That was a bit exhausting so I have a short nap.
Here we go again! I can't be napping all day long …..
I must say I'm a very privileged polar bear boy having such a long and wonderful Winter season.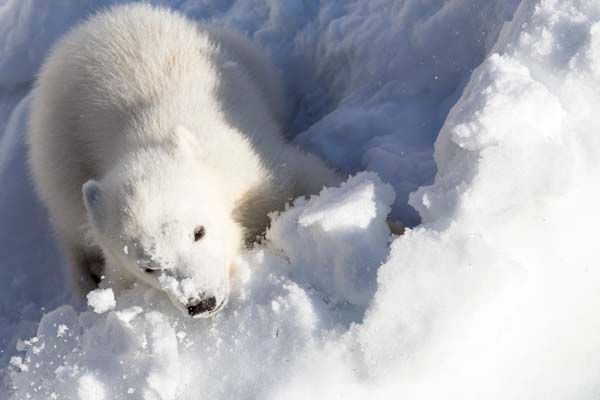 Mama, come quickly! I see flying polar bears!!!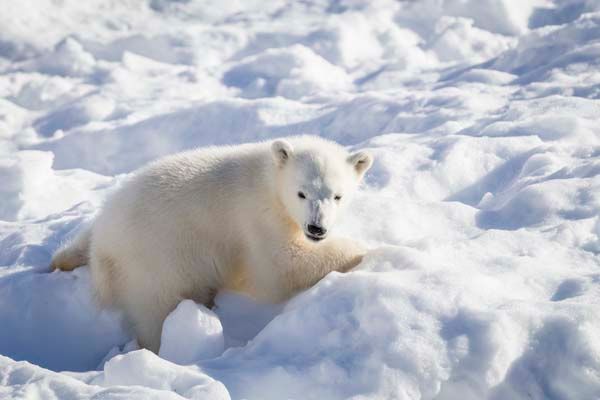 Dear son, they are not polar bears – they are swans! This is a sign that we will soon have another kind of season here even though we got more snow.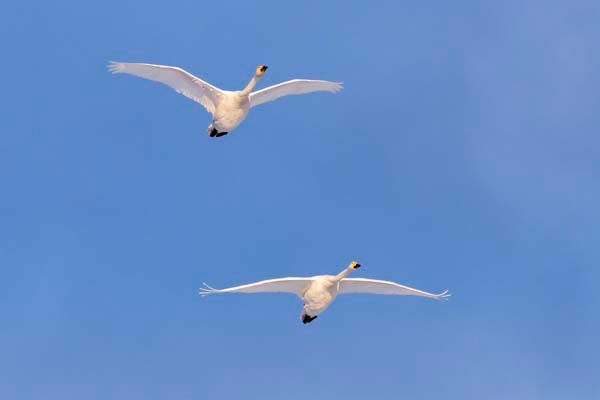 You told me the new season means that the snow will melt away. I'd better enjoy the ICE cream now that it's still possible!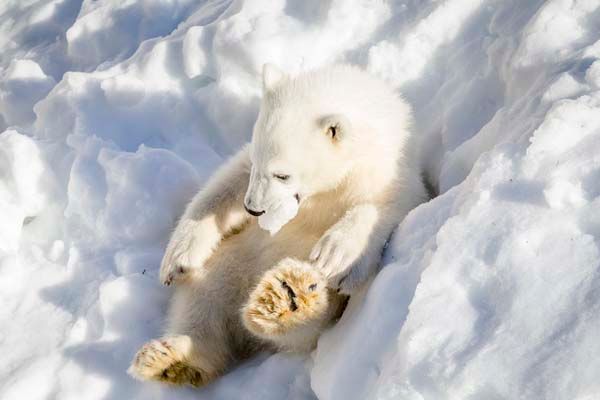 Bye bye now! Even though I'm a very busy cubbie I'll try to be back soon!