Anana's daughter celebrated her 'half birthday'
May 11th, 2017 | By
mervi
| Category:
News from the Bear World
11.5.2017 – Source: the Columbus Zoo
Anana's daughter is 6 months old today (8.5)! To celebrate this little girl's half birthday, her animal care team made a colorful ice tower, which she took apart to put the green and blue rings in the water!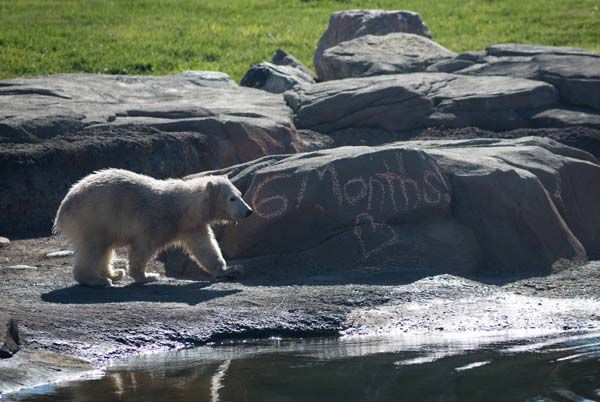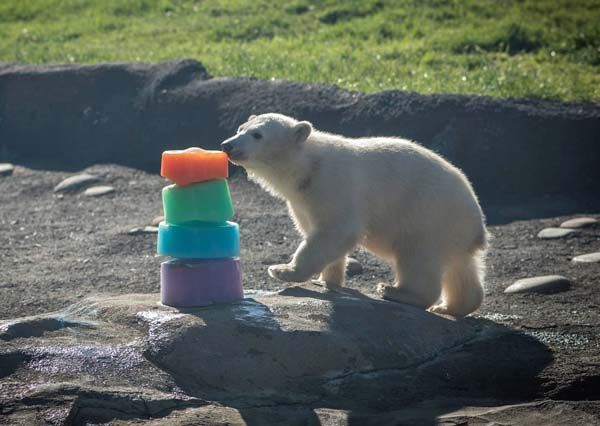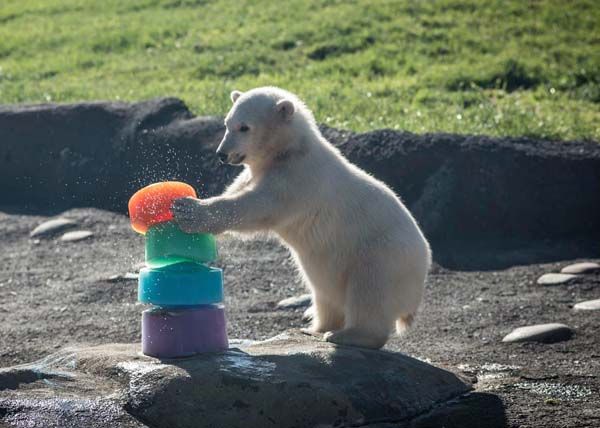 This growing girl now weighs 91 pounds and loves exploring, diving, and attempting to catch fish.
Thanks to everyone who voted for this spunky cub's name! Stay tuned as all three cubs' names will be revealed on Mother's Day, May 14.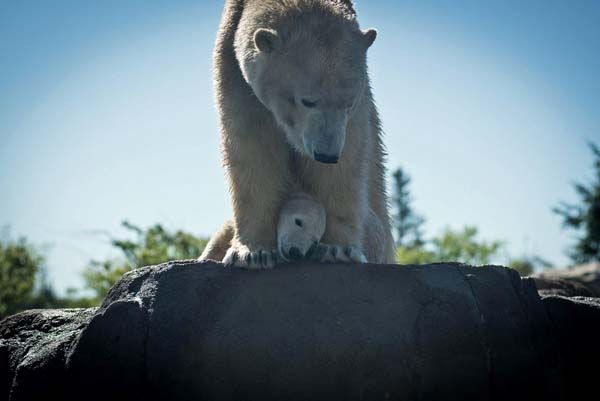 Unfortunately there are also sad news from the Columbus Zoo. On the 26th of April the father of Anana's and Aurora's cubs died in liver cancer.
Nanuq, a wildborn guy who lived at the Henry Vilas Zoo, the Buffalo Zoo and finally the Columbus Zoo was 29 years old.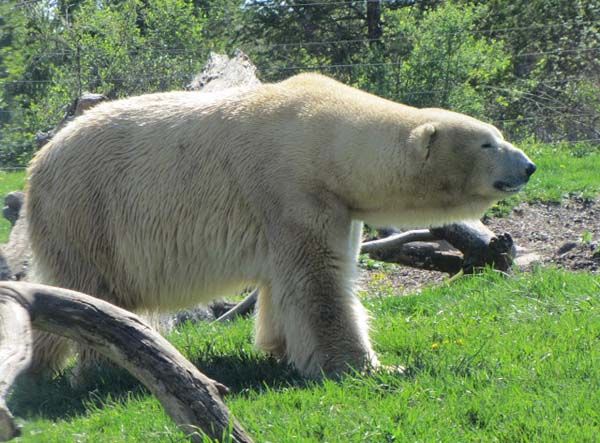 After the sad news we need a bear hug. Black bears Joanie and Stevie show us how it's done.