Lars and his girls in Aalborg
May 7th, 2017 | By
mervi
| Category:
News from the Bear World
7.5.2017 – Source: Aalborg Zoo
We have seen many photos and videos of Malik and the Twins but now we begin this article with some lovely photos of papa Lars.
The gorgeous bear seems to be doing fine.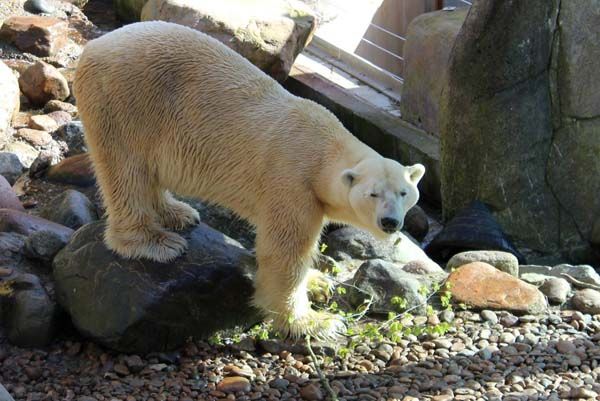 The enclosure isn't so green but the keepers gave Lars a branch to play with which he obviously appreciated very much.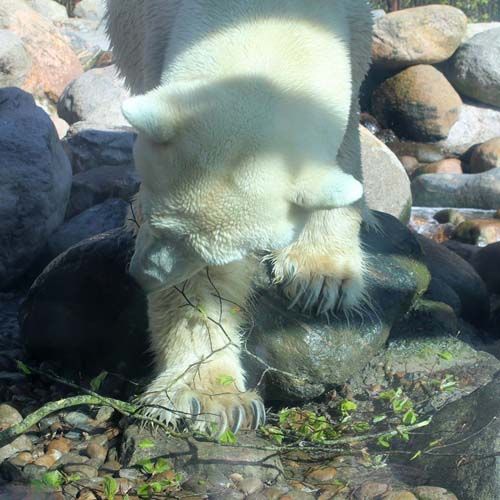 The branch was thoroughly 'quality controlled' 🙂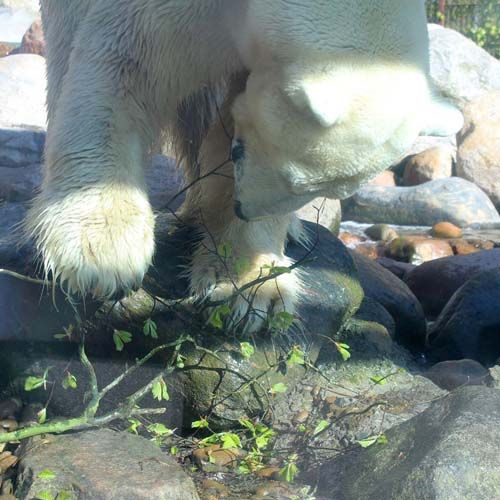 These paws are what I call mighty paws!! 🙂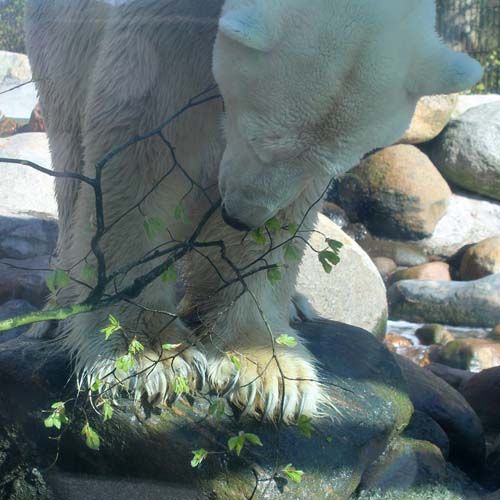 In the neighbouring enclosure Malik finally had a moment for relaxation while the twins were sleeping.
As you could guess the relaxing moment wasn't very long …. Well, playing cubs are healthy cubs so I'm sure Malik doesn't mind if her beauty sleeps are quite short these days.