Nord had a tooth operation
May 10th, 2017 | By
mervi
| Category:
Denmark
10.5.2017 – Source: Copenhagen Zoo
Polar bear Nord had his first appointment with a dentist after his arrival from Russia to Denmark a month ago.
Already upon arrival in April, the veterinarians and the keepers notices that Nord seemed to have problems with his teeth. They also saw he didn't look comfortable while eating.
Therefore, it was decided to anesthetize the bear and to call veterinarian Hanne Kortegaard from the University Hospital in Copenhagen. She is a specialist in the treatment of animals' teeth and she's the one the Zoo calls for major dental surgeries.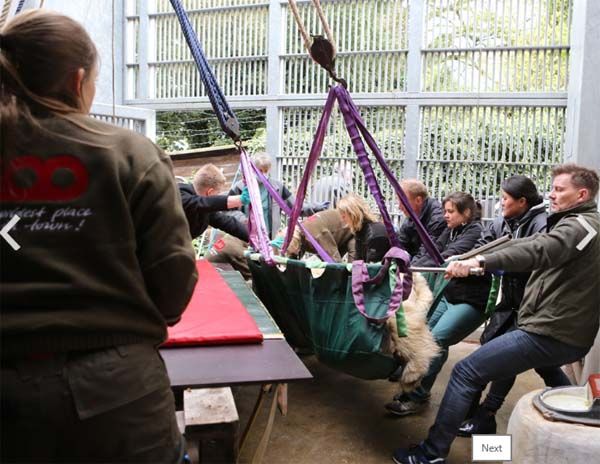 Zoo's own veterinarians helped to anesthetize the bear. They were also present all the time so the dentist could quickly examine Nord's teeth.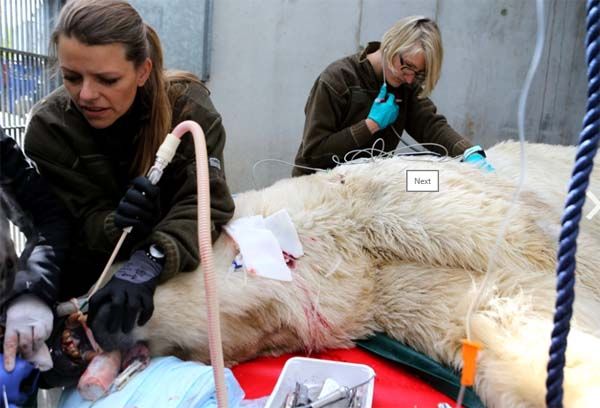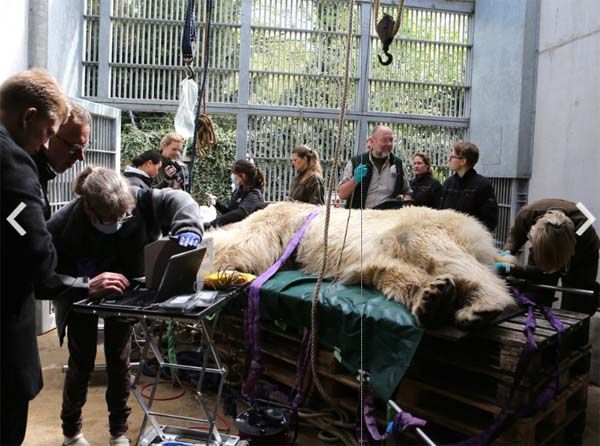 Veterinarian Mads Bertelsen says: "He has an injury on one root canal, but it was one of the smaller teeth that most needed treatment immediately. It was broken, and it was open to the root, so it must have hurt when he was eating."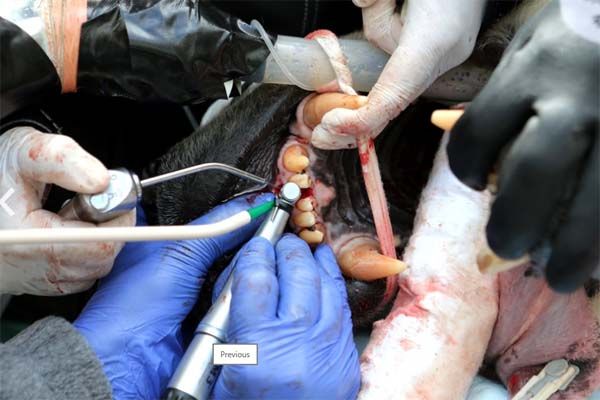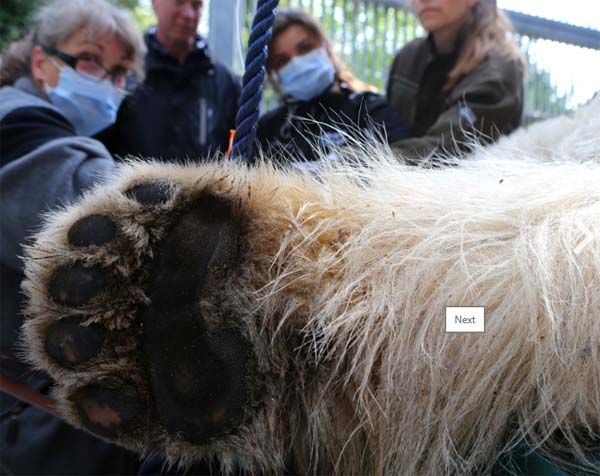 The veterinarians therefore immediately began to remove the flaked tooth while the root treatment of the big tooth was postponed for a month.
After the treatment Nord was released from the oxygen tubes and the bear size pads and he could slowly wake up.
"We will give Nord 'pain killers' for a couple of days, but now that he has got rid of the cracked tooth even his general condition will be so much better that further medication is not necessary," says Mads Bertelsen.
The team of veterinarians, keepers, a dentist and a x-ray specialist is ready for the treatment of the canine (the big tooth) next month.
Now Nord can relax and inspect his beardom and forget all about tooth problems for at least a month ….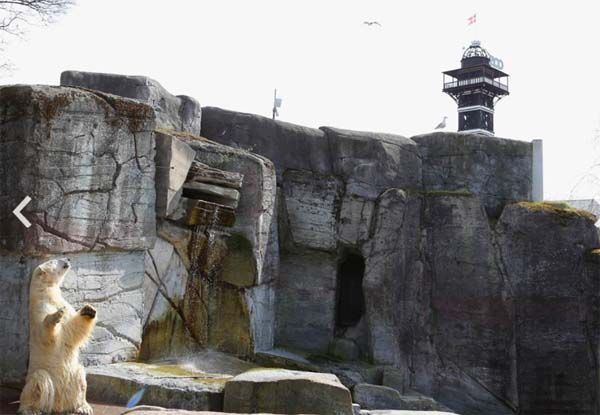 He can enjoy Nöel's company on the land …..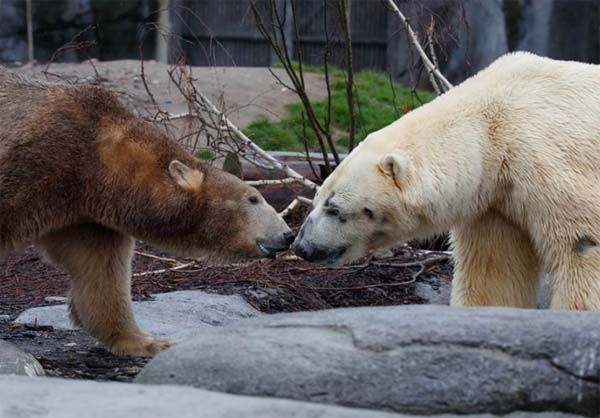 …. and in the water.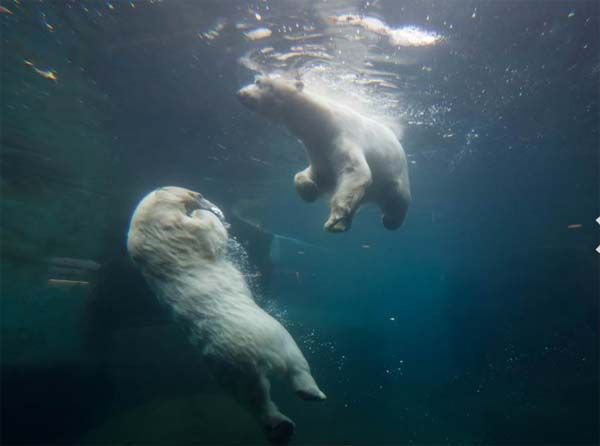 Ooops! What a mighty visitor! Luckily Nord noticed it's just a statue! 🙂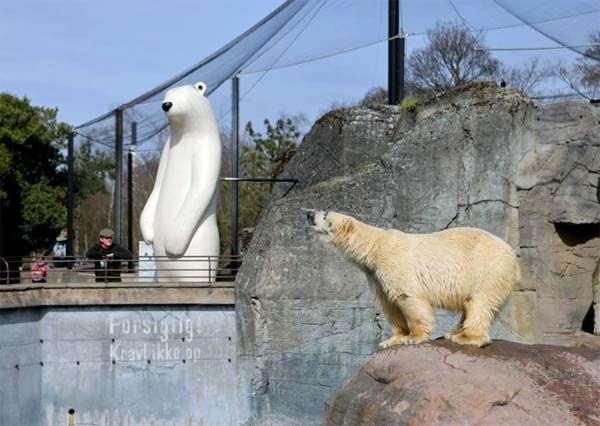 Here a his visitors!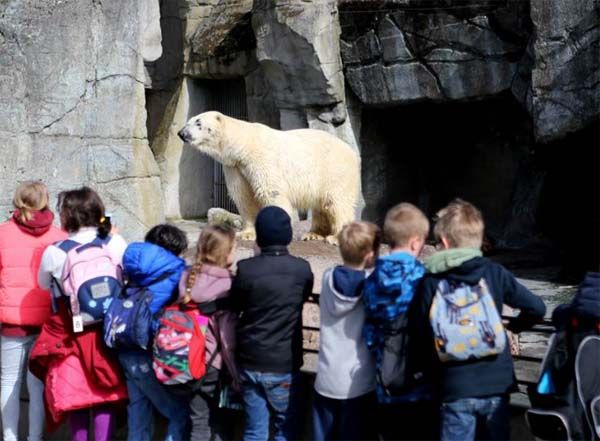 Dear Nord! You were very brave during your first dental treatment. All the readers of Knuti's Weekly wish you best of luck even next time.