The cubs in the Columbus Zoo have names now!
May 15th, 2017 | By
mervi
| Category:
News from the Bear World
15.5.2017 – Source: The Columbus Zoo
We celebrated our polar bear moms this Mother's Day with the announcement of their cubs' names! Meet Amelia Gray, Nuniq and Neva!
We even received additional help revealing Amelia Gray's name from a special guest who coincidently shares the same name…and is a big fan of polar bears. Thanks to everyone who voted for Amelia's name in the Name The Cub opportunity, presented by Kroger. We received almost 46,000 votes from across nearly 70 countries!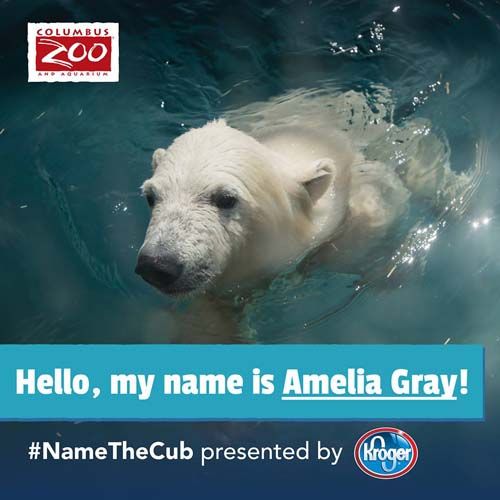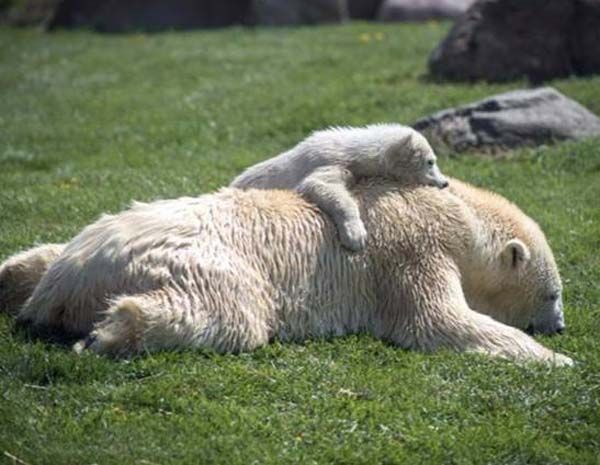 The names of Aurora's twins were also revealed today on their half-birthday. The girl's name is Neva (NEE-vah), which means "white snow," and the boy's name is Nuniq (NEW-nick), which is derived from Nanuq, in honor of the cubs' father. Amelia Gray and the twins will alternate using the Polar Frontier habitat, as polar bear moms raise their young independently.