Fiona – the miracle baby hippo
Jun 10th, 2017 | By
mervi
| Category:
Featured articles
10.6.2017 – Source: The Cincinnati Zoo
I'm sure many of you have been following sweet Fiona in Facebook but I want to introduce her here, too. Here are some mile stones in her Life. You can follow the whole story in the Cincinnati Zoo's Facebook site.
Fiona (the baby hippo) became instantly famous when she was born premature on January 24, 2017. At the time of her birth, she only weighed 29 pounds. This was 25 pounds lighter than the lowest recorded birth weight for the species, with normal weights ranging from 55-120 pounds. But thanks to round-the-clock care by the Cincinnati Zoo team, she is thriving.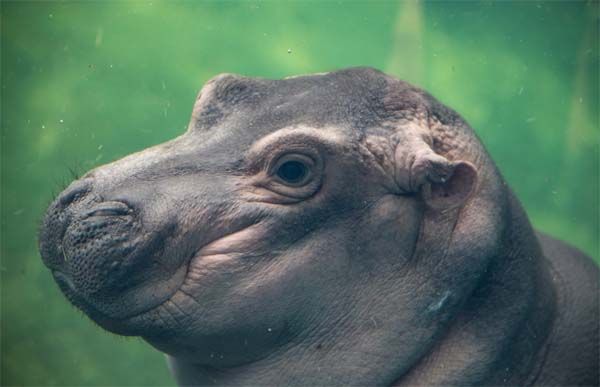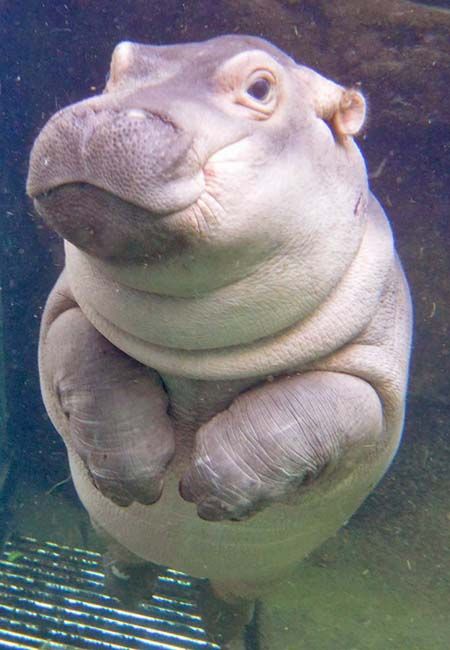 And on Wednesday, May 31, Fiona made her media debut in the hippo cave. She needs to continue to get used to life in the great outdoors and the public spotlight before she can make her official debut, but the Zoo hopes/thinks that will be soon.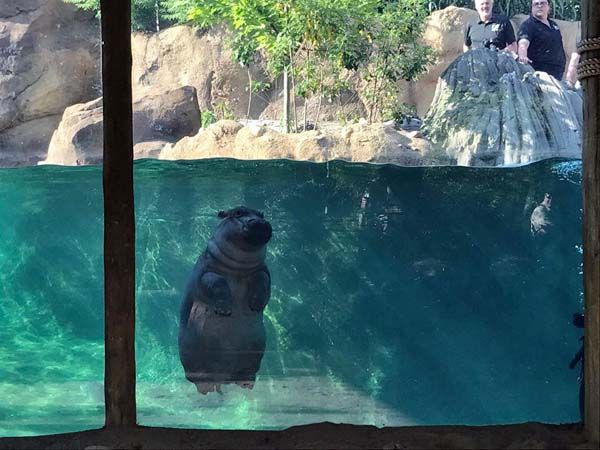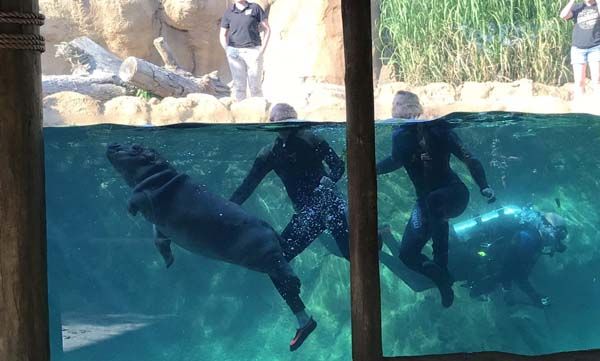 Fiona is up to 250 pounds! Her mom, Bibi, is more than ten times bigger than her baby, weighing about 3200 pounds! Fiona weighed only 29 pounds when she was born and is the smallest Nile hippo on record to have survived.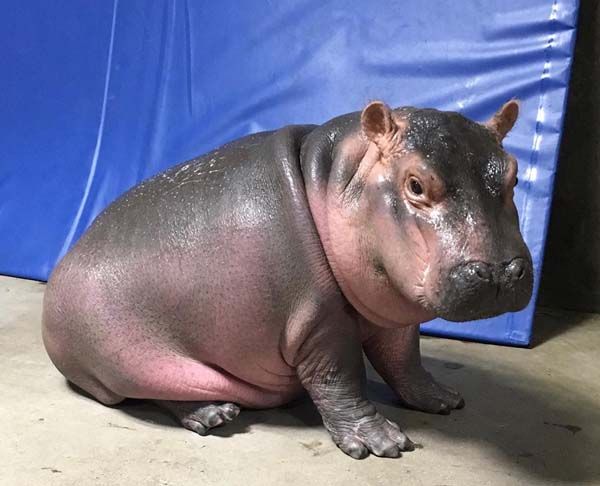 Fiona is a healthy hippo today because of our outstanding vet staff. When she was in critical condition as a preemie, they fed Fiona via tube when she couldn't get nourishment any other way. They spent the night with her. They worked with the Zoo's nutritionist to get her formula just right. They drew blood, gave injections, monitored oxygen levels and body temperature, and worried along with the rest of us. Dr. Nollman, pictured with Fiona, and the other vets still check on her daily. They are happy with her progress and are optimistic that she's well on her way to growing up normally and becoming a healthy adult.
Although Fiona is usually pretty quiet, keepers have heard occasional vocalizations from her including grunts around meal time and even a bellow from time to time in response to the adults' contact calls or to express excitement or frustration.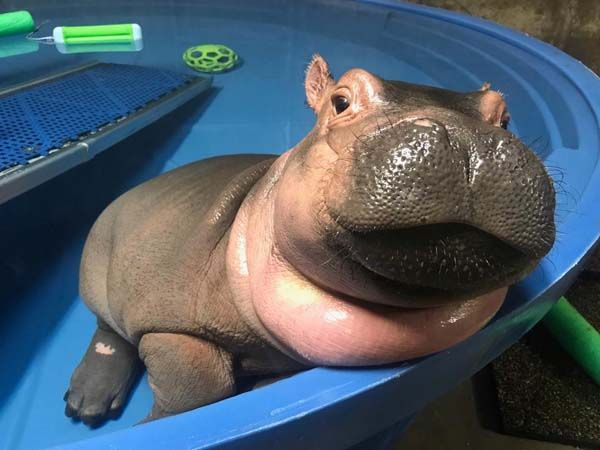 9th of June 2017
A big milestone has been reached! Fiona and Bibi are now spending some time together in the same space! Fiona has two points of exit when she and Bibi share space, and her care team supervises the short interactions. Bibi sits in a relaxed position while Fiona explores, and licks, her big body!