Lolifantje's little 'mishap'
Jun 9th, 2017 | By
mervi
| Category:
Denmark
9.6.2017 – Source: the Copenhagen Zoo
When a baby elephant is only three weeks old it has a lot to learn about his surroundings. Today the 'lolifantje' in Copenhagen had a ittle mishap.
This looks like a good spot to sit on.
Oh no, I was wrong! The chair isn't comfortable at all!!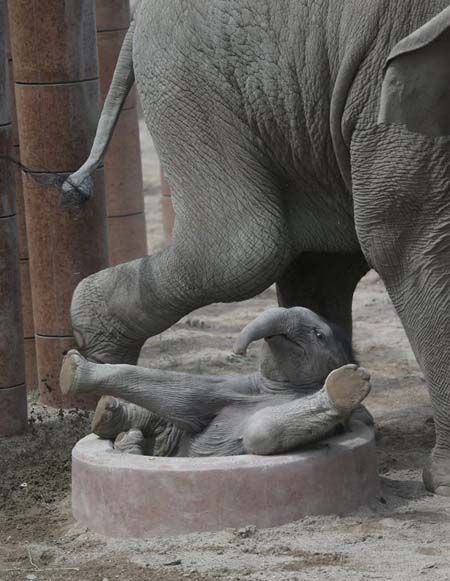 Luckily the mama and an auntie were there to help the little one
Upsie Daisie! 🙂
Almost there ….
Off the hook!
And up to his feet again. 🙂
The elephant ladies seem to be satisfied with the 'rescue operation'.
All is well when the end is well. The only 'injury' for the baby boy was a wet boomsie.