Salutations de la grand-mère Vienna!
Jun 29th, 2017 | By
mervi
| Category:
Lead articles
29.6.2017 – Source: La Palmyre Zoo, Photos: Florence Perroux
Vienna is doing great! She spends a lot of time in her water moat where she enjoys swimming and diving for catching enrichment treats.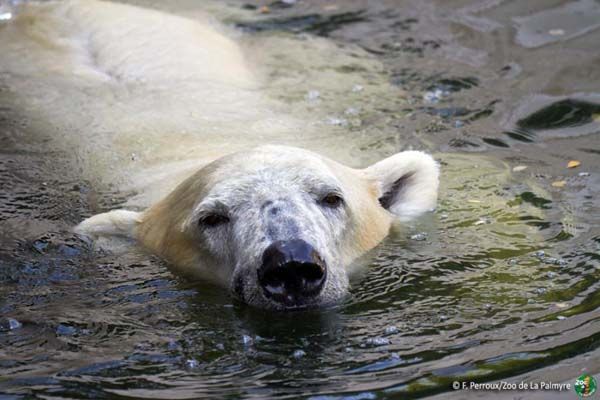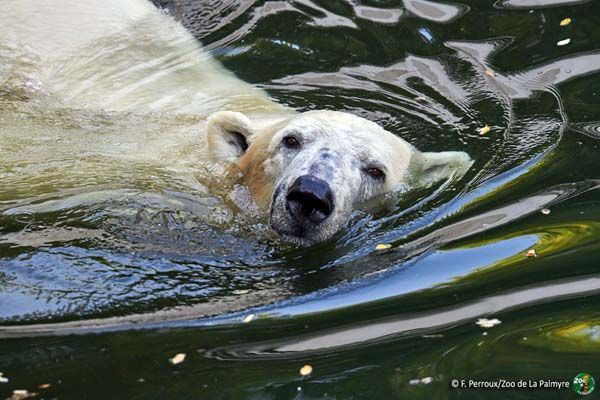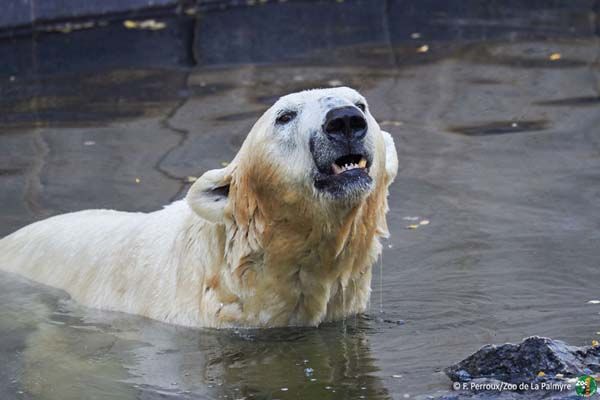 We regularly give her ice cubes with fishes and fruits but lately we tried to stimulate her with some sea lion urine! Our sea lions' chief trainer collected a fresh sample of their urine so that we could use it for enriching the enclosure of Vienna.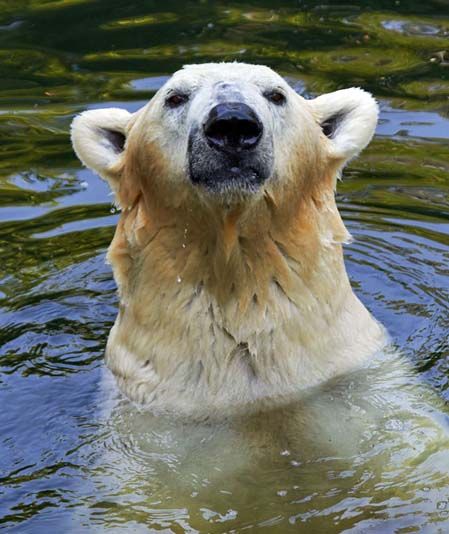 Then a keeper put the sea lion urine in a container filled with water and stocked it in the freezer. The following day, we spray the rocks of Vienna's enclosure with the remaining urine and threw the ice cube filled with urine in the water.
Vienna came out of her night cage and immediately jumped into the water. She played with the ice cube for some time, rubbing her cheeks against the ice.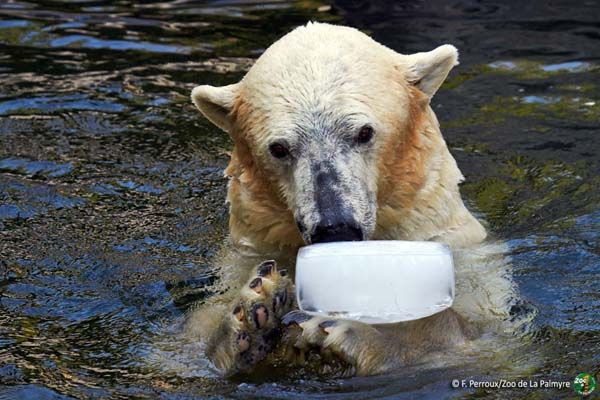 When she came out of the water, she didn't seem very interested by the smell on the rocks however (contrary to our female Tania who is much more receptive to this kind of olfactory enrichment).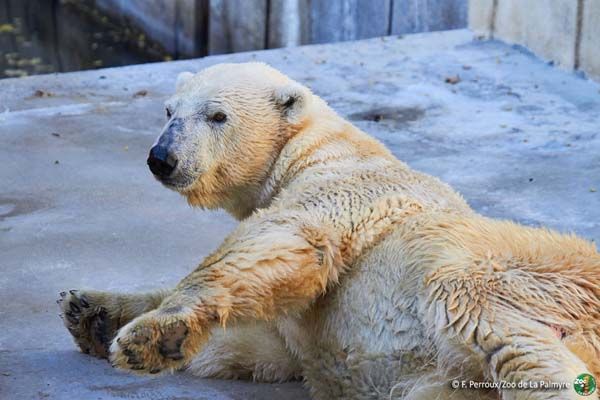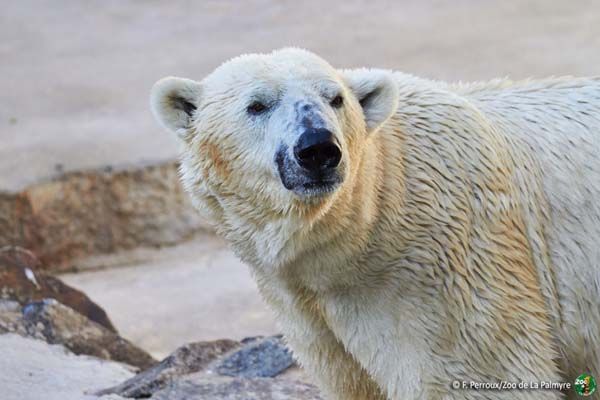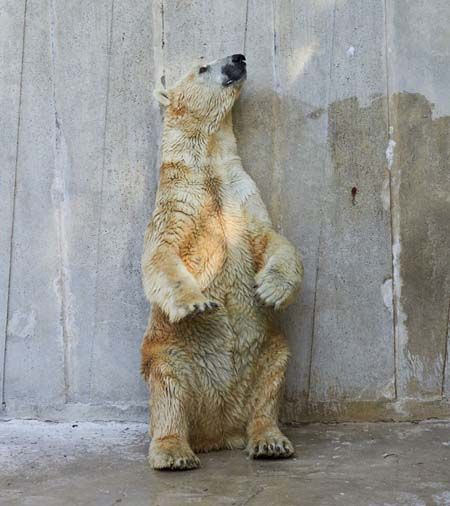 We will probably use live fishes again as polar bears love hunting them under water!