I proudly present Gerda, Kai and Rostik
Aug 29th, 2017 | By
mervi
| Category:
Novosibirsk
29.8.2017 – Photos by Anna Novikova
I have the greatest pleasure of presenting the three polar bears in the Novosibirsk Zoo. My new friend Anna Novikova has kindly given me permission to publish her great photos. I hope we can keep on following this lovely polar bear family in Russia. Thank you so much, dear Anna!
Gerda is a female born on the 20th of November 2007 in the Moscow Zoo. Her parents are Simona and Vrangel. She came to Novosibirsk in August 2008.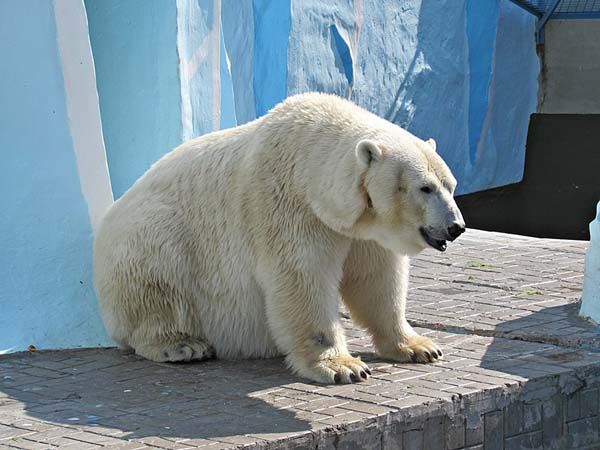 Gerda is a beautiful polar bear lady – fluffy and roundish just like a polar bear lady should look.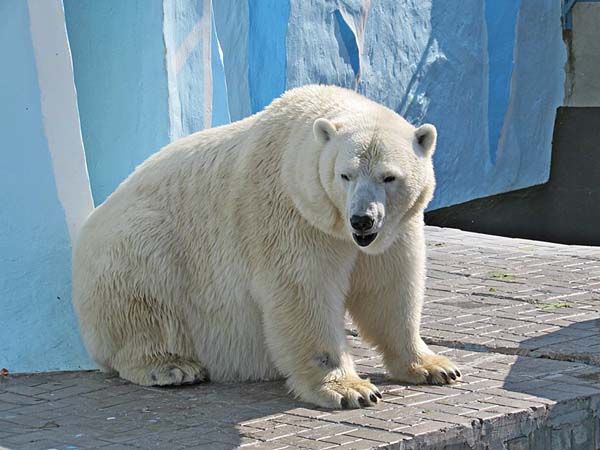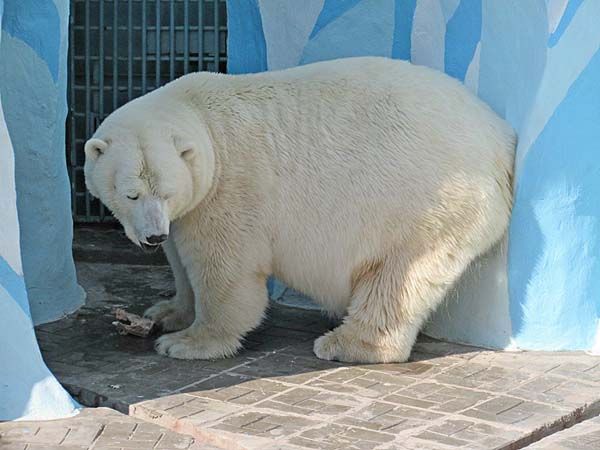 She even has a very charming smile!
A broader smile with a 'teeth show'. 🙂
Kai (Krassin) is a male born on the 27th of November 2007 in the St Petersburg Zoo. His parents are Uslada and Menschikov and he  came to Novosibirsk in June 2008.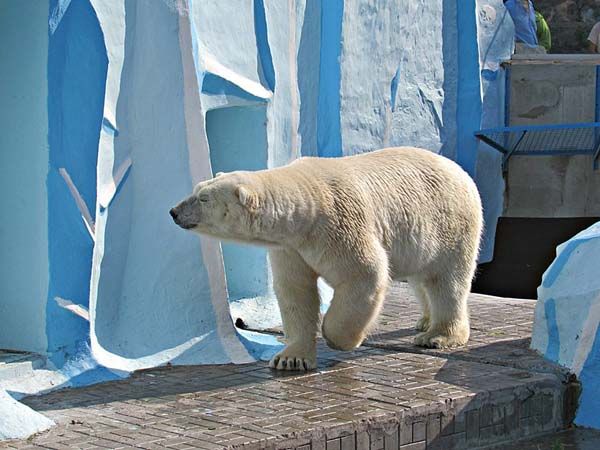 Kai looks as gorgeous as his father Menschikov.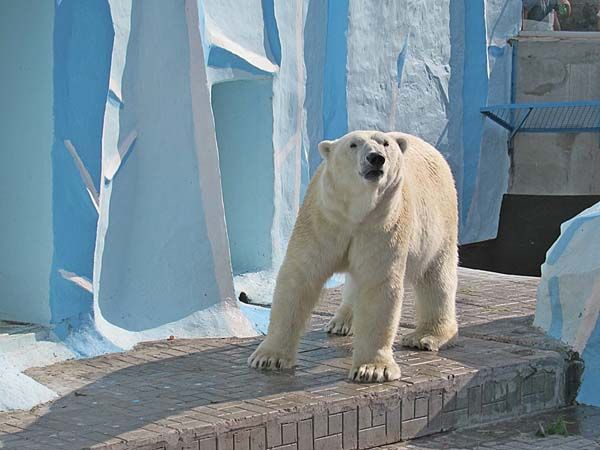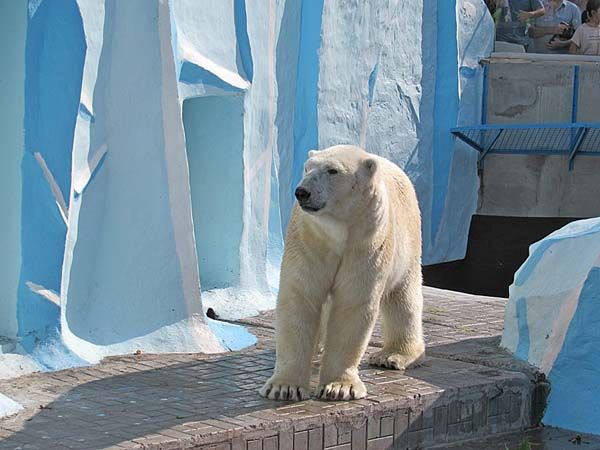 Rostik is the son of Gerda and Kai. He was born on the 7th of December 2015.
The shadows are playing games on his lovely face.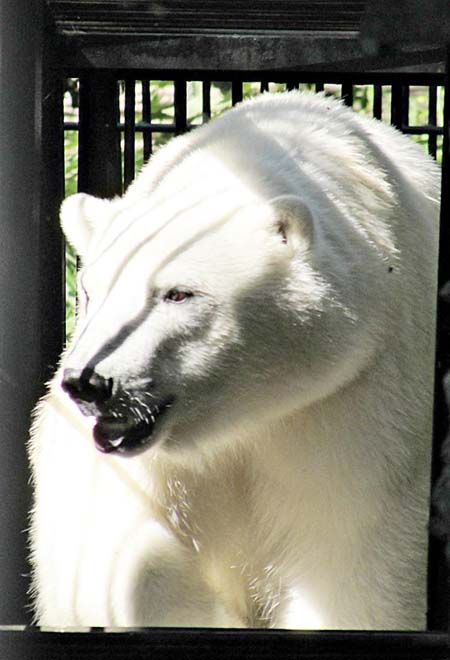 What a cute polar bear boy Rostik is ….. seen from the front …..
…… or seen from the behind! 🙂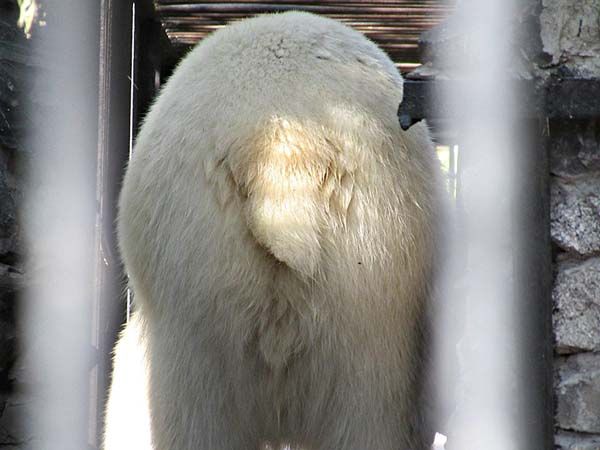 Gerda is having a meal – looks like a piece of meat.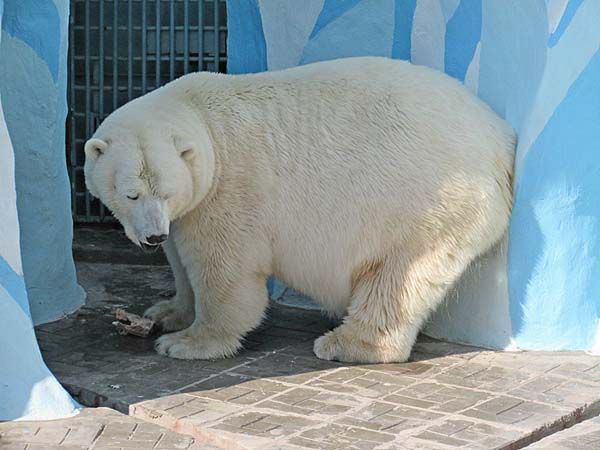 Kai has been treated with a huge piece of meat but, of course, a big bear needs big portions!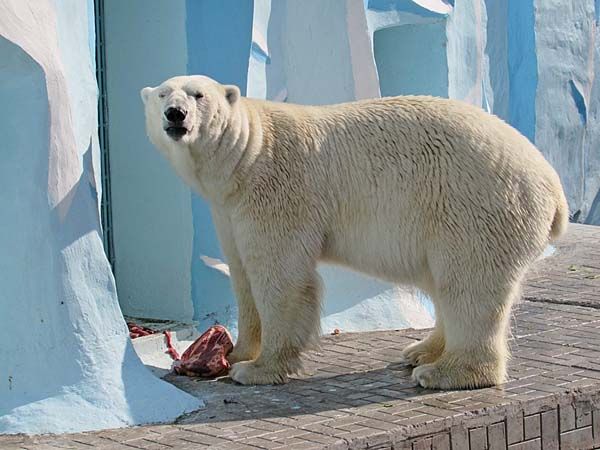 Maybe he will take it to a safe place ….. although I can't imagine anybody wanting to try to take the meat away from him.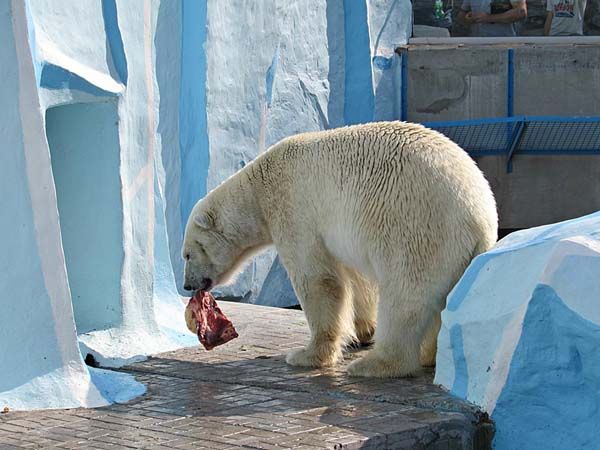 Rostik is still waiting for the service personel. One can't but love this special polar bear pose.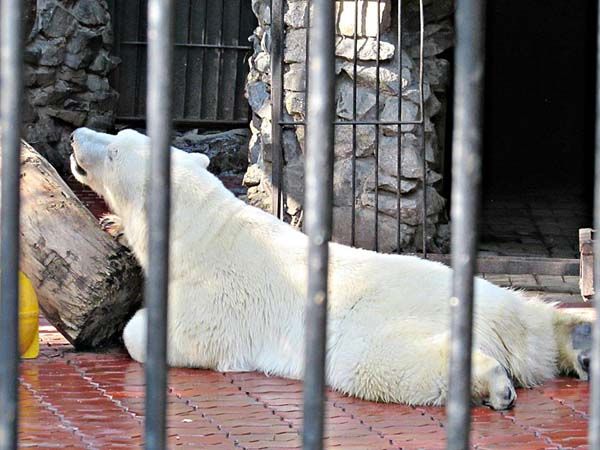 What's keeping them? I'm hungry!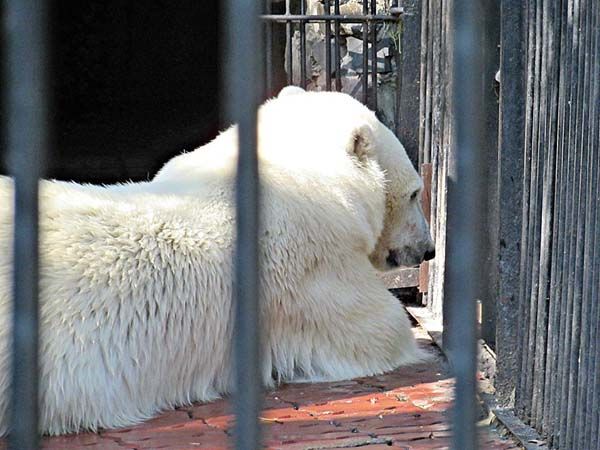 Oh, I think I smell something ….
Yes, the keeper is coming closer and closer!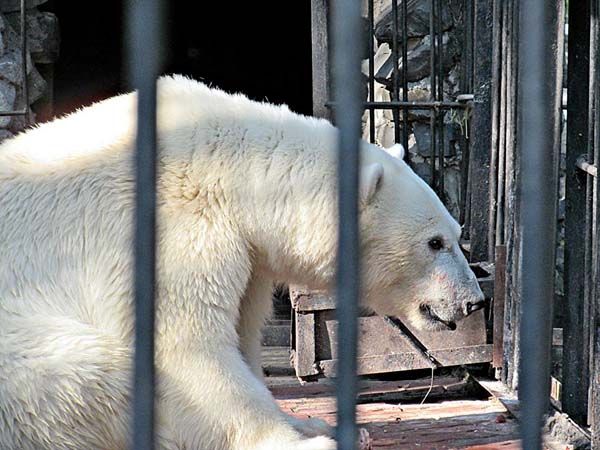 A growing bear must eat a lot so I demand the keepers come according to schedule. 🙂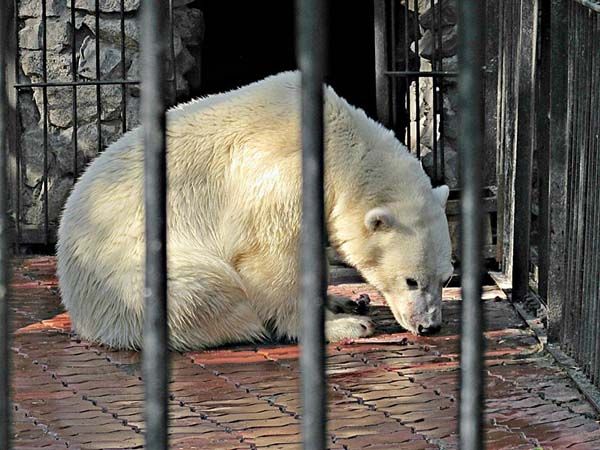 This was all for this time but I hope to be able to show you more of this sweet family even in the future.
Gerda says bye-bye for now!