Knut had fish for dinner
Aug 5th, 2017 | By
mervi
| Category:
The Memory Lane
5.8.2017 – Photos by Gudrun
The only time I heard Knut growling was on one occasion when he saw a big salmon and Frau Weckert wasn't fast enough to throw it to him. Usually our friend waited patiently for his food.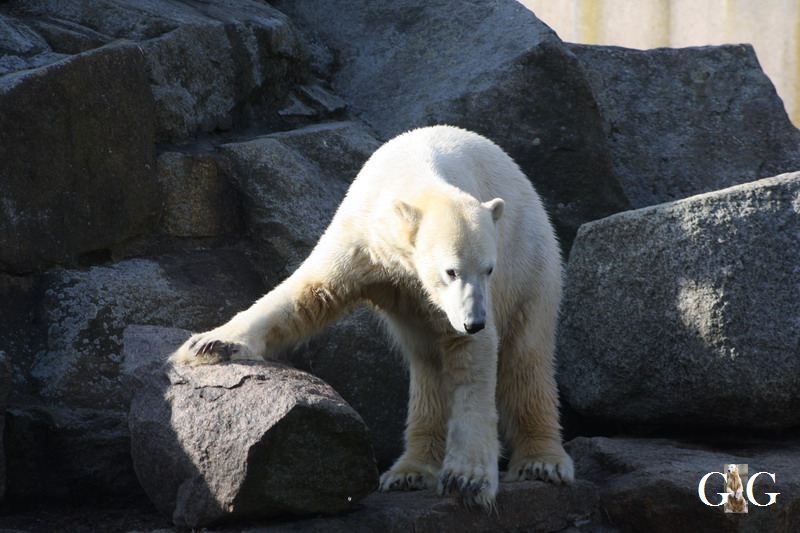 The waiting was rewarded! What a big fish!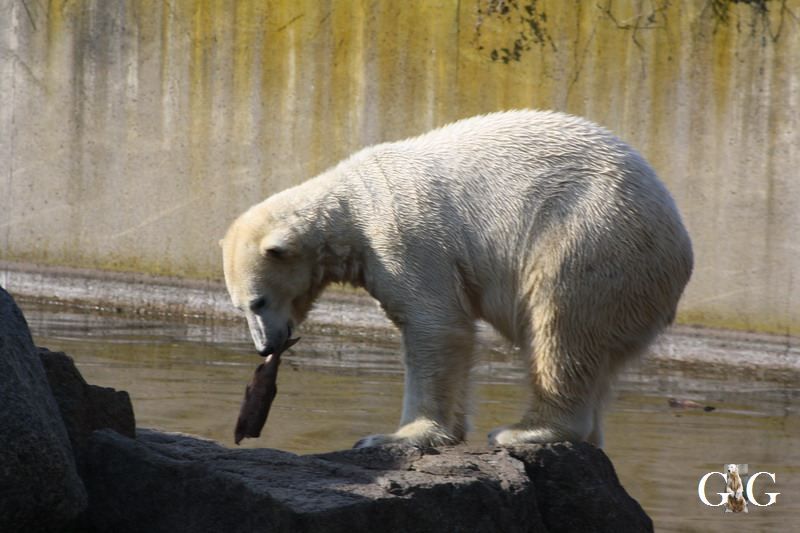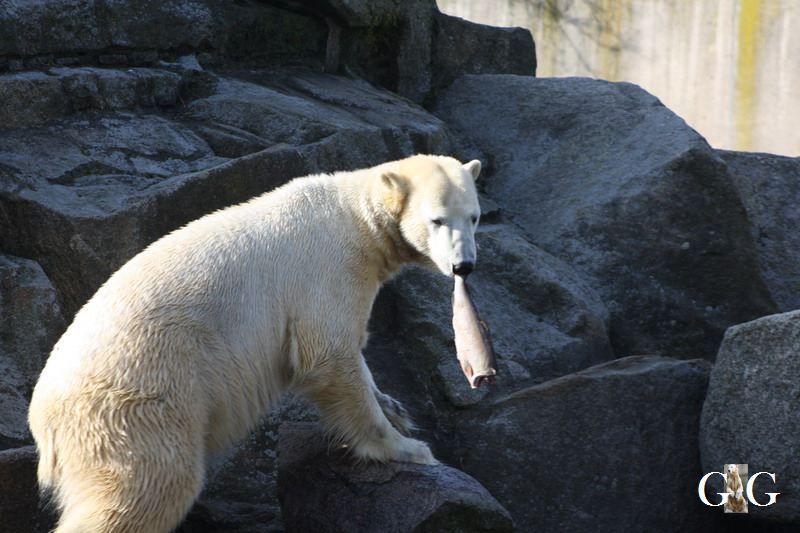 Knut looked very satisfied with the catering this day …..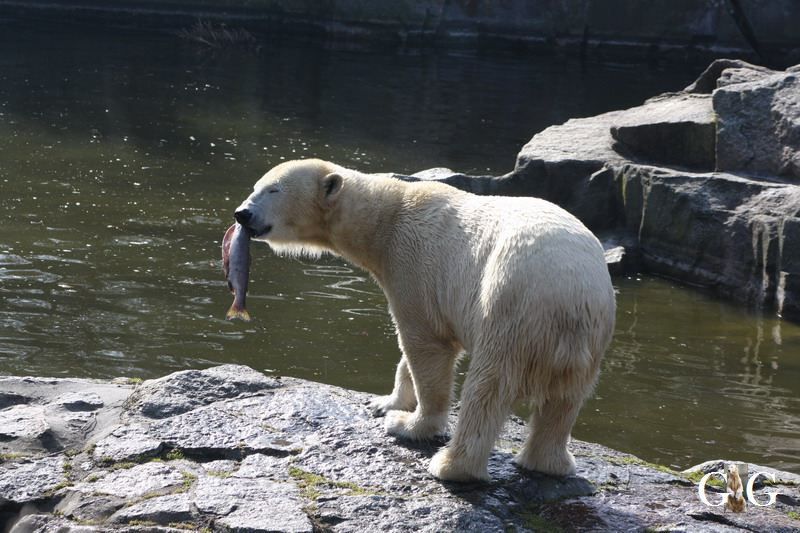 This kind of treasures must be hidden properly ….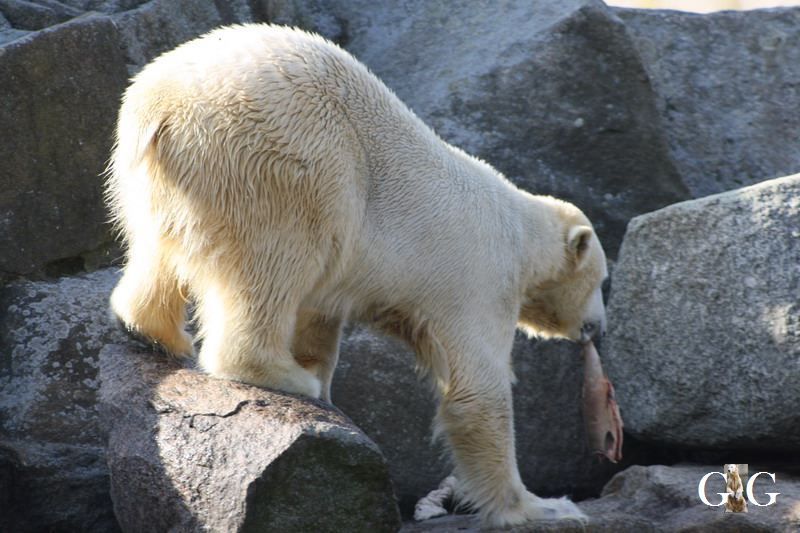 ….. so even the crow with eagle eyes won't find it!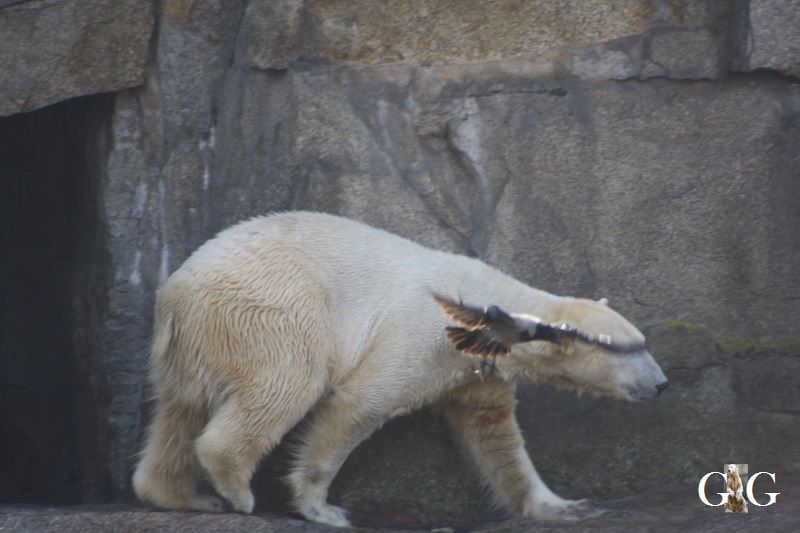 A nice pose for the visitors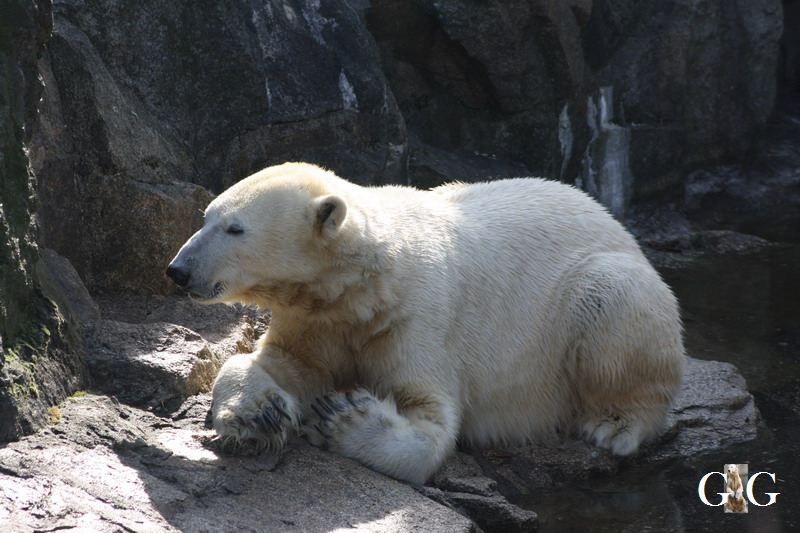 And some tidying up in the enclosure. Time to get rid of the 'worn-out' Christmas tree!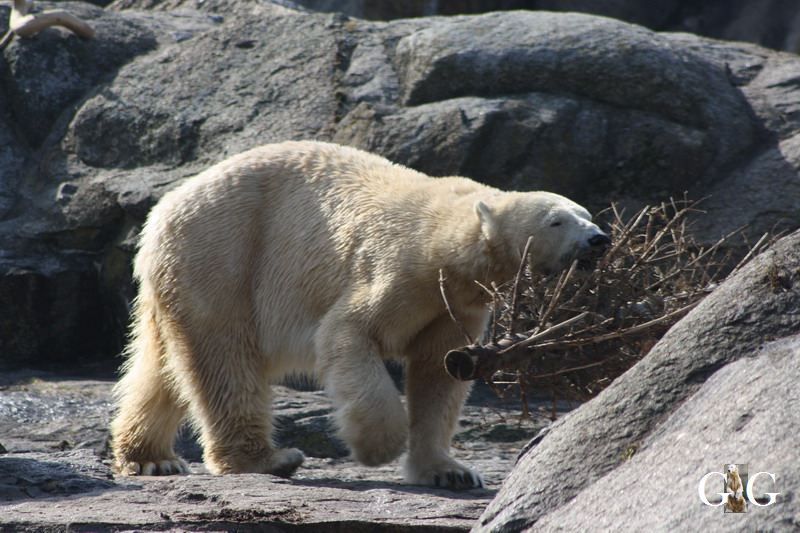 It's hard to believe he left us many years ago – the memories are so alive …..
Dumba's tribute to Knut