Gerda and the snow
Sep 7th, 2017 | By
mervi
| Category:
Novosibirsk
7.9.2017 – Photos by Anna Novikova
The polar bears in the Novosibirsk Zoo have a big mountain of snow but only Gerda appreciated the White stuff. Kai was swimming in the pool and Rostik was walking about the enclosure.
Maybe the guys want the real thing – snow flakes falling down from the sky. 🙂 Well, it shouldn't take such a long time until their dream comes true.
Gerda seems to be happily surprised anyway!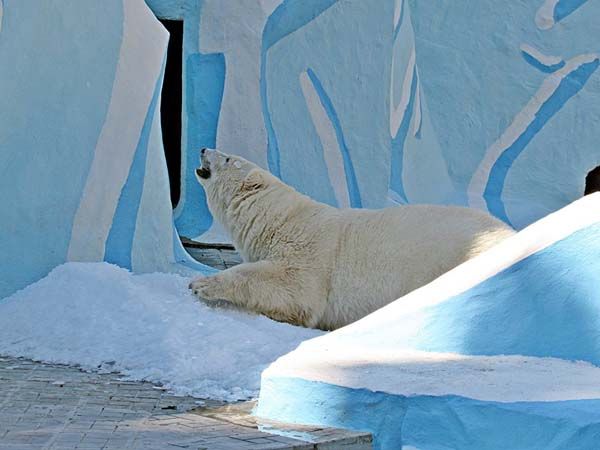 Oh bear, I like this white, soft stuff.
Thank you, dear keepers!
On a warm day it's wonderful to keep one's nose cool.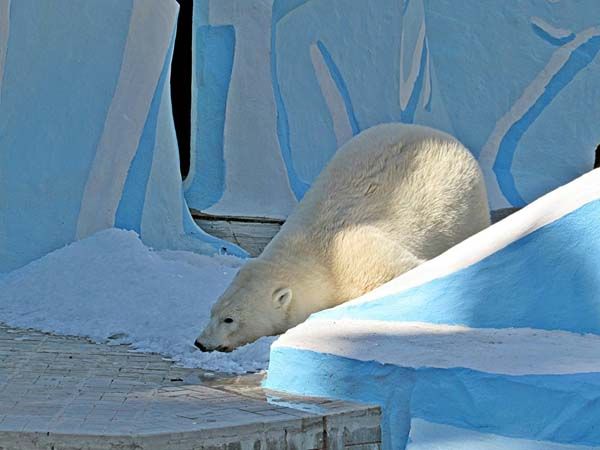 I can bury my whole head in the snow. How funny is that! 🙂
I really like the touch of frost even in the Summer!
Well, it's time to see if I have some fans watching me …. but first I need a sip of water.
I think I see the visitors now ….
Many of them have cameras so I make a short stop and pose for them.
Is this better?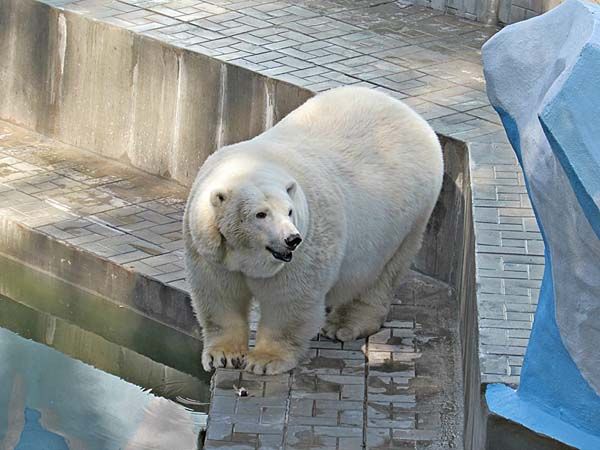 Hello visitors! How nice to meet you all here! I hope – well, I'm quite sure you like what you see. 🙂