News of Sulo and Juuso
Sep 12th, 2017 | By
mervi
| Category:
Kuusamo Predator Center
12.9.2017 – Source: The Kuusamo Predator Center
Sulo Karjalainen – now 76 years old! – and his beloved brown bear Juuso will soon stay as a statue in the town square in Kuusamo. The statue is being made by Juhani Honkainen and it will be revealed next Summer.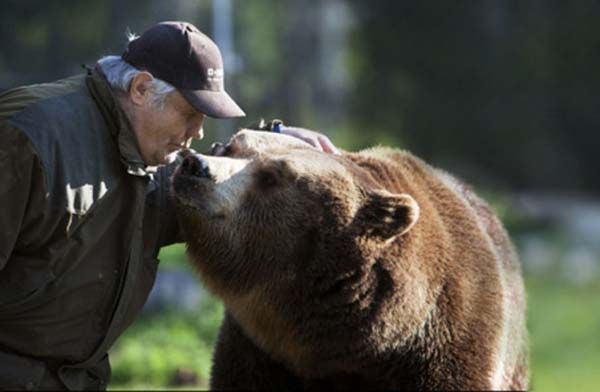 – Oh, this is really too much ….. a country guy like me isn't used to this kind of publicity, Sulo Karjalainen commented the news.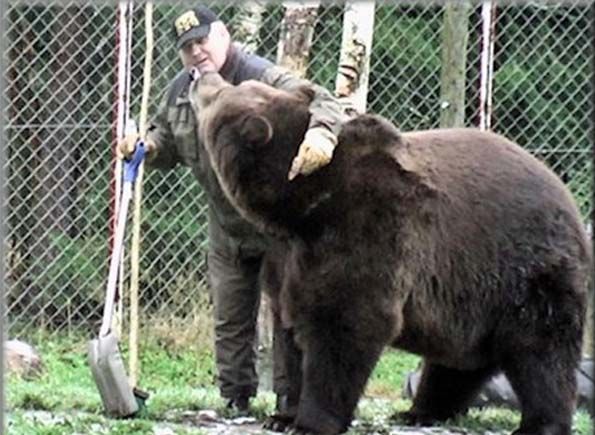 There's even a book of Sulo and his bears coming soon. At first the 'bear papa' wasn't so enthusiastic about the statue and the book but finally gave his permission.
What kind of statue will it be?
Sulo has seen the miniature of the statue and liked it.
– It seems to be OK. Juuso and I are shaking paws ….. 🙂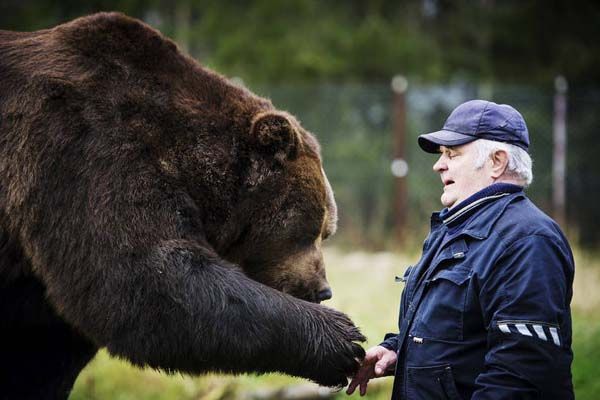 Of course, he's excited to see how the final result will be. The bronze statue will be almost four meters high and weigh about five tons!
Juuso has been counting his toes
The Summer in the Kuusamo Predator Center has been as usual with lots of visitors. Even documentary makers from many countries have visited the Center. The interest for the bear park seems to be great all over the world.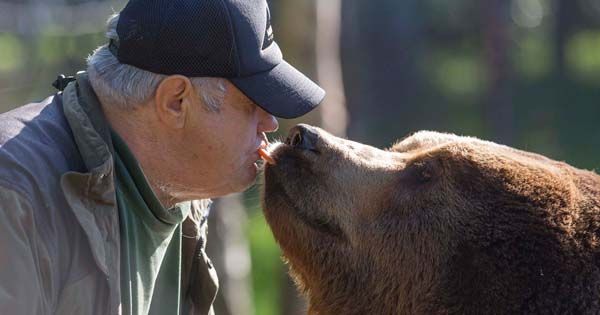 As you may remember Juuso is a world famous painter so Sulo and Pasi Jäntti thought he would be painting again. However, this time the great artist didn't feel inspired.
– I guess I gave him too much honey so Juuso was 'drunk by suger'. He only wanted to lie down on the table and count his toes, Sule says laughing.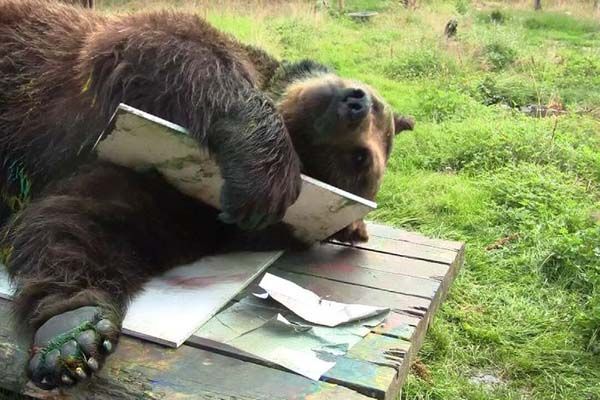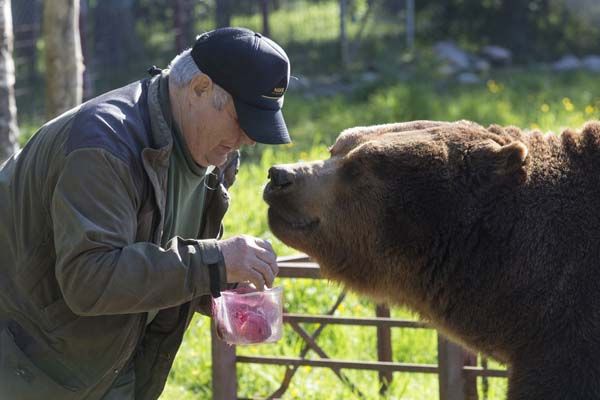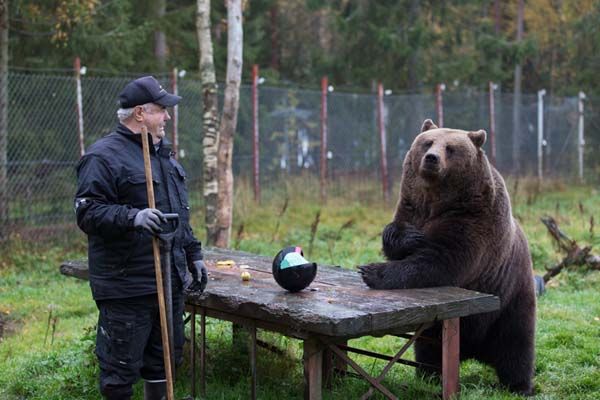 There were even hopes for some romance between Juuso and the females Reeta and Tessu but Juuso wasn't interested so most probably there will be no cubs this season.
Little by little the bears are preparing for the hibernation period. They already eat less and when they don't feel like eating anymore they move to the land of dreams. It usually happens in late October or early November. In the end of April they start planning getting out of their dens again.
Sulo sometimes sings a lullaby to Juuso efore he starts hibernating. It remains to be seen if a lullaby will be needed even this year. 🙂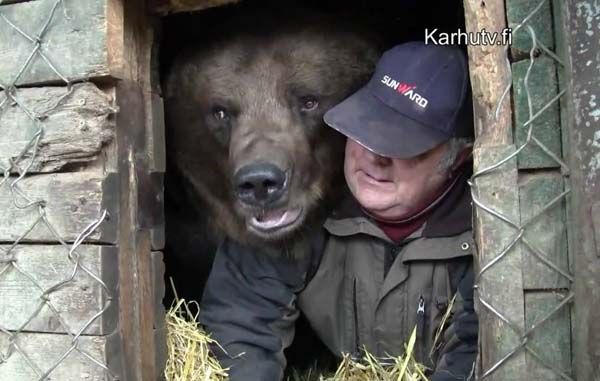 Knuti's Weekly wishes Sulo, Juuso, Pasi and all the bears in Kuusamo a pleasant Autumn and, of course, sweet dreams to the bears when they decide to take a Winter nap.