Rostik made his bed
Sep 16th, 2017 | By
mervi
| Category:
Novosibirsk
16.9.2017 – Photos and videos by Anna Novikova
All polar bear lovers know how peaceful it is to watch a sleeping bear. This time Anna's photos – and even a video – show how Rostik makes himself ready for a nap.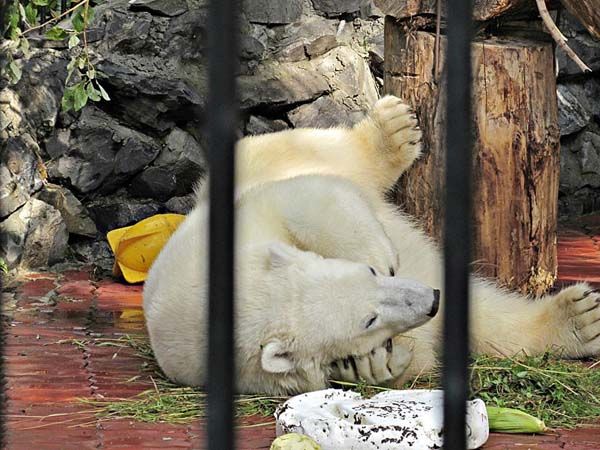 When the bed is made he must find the most comfortable lying position.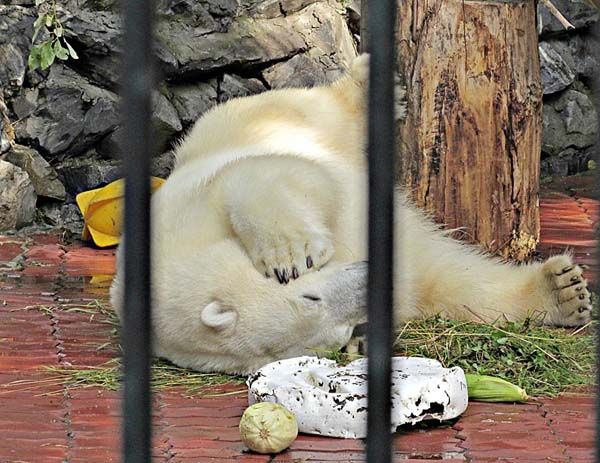 The eyelids are getting heavy now ….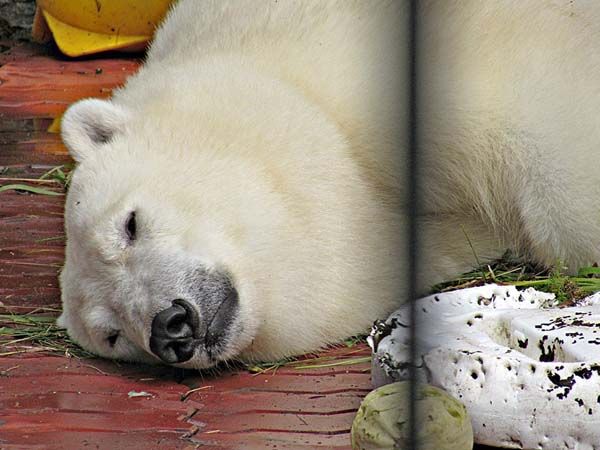 Very fast Rostik has entered the land of dreams.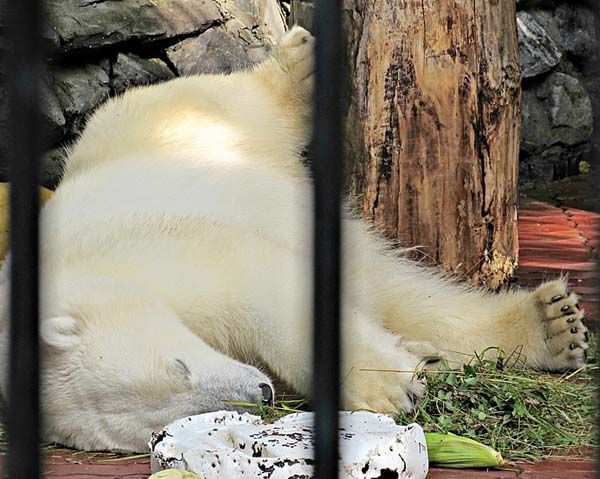 Wouldn't it be great to know what he's dreaming of ….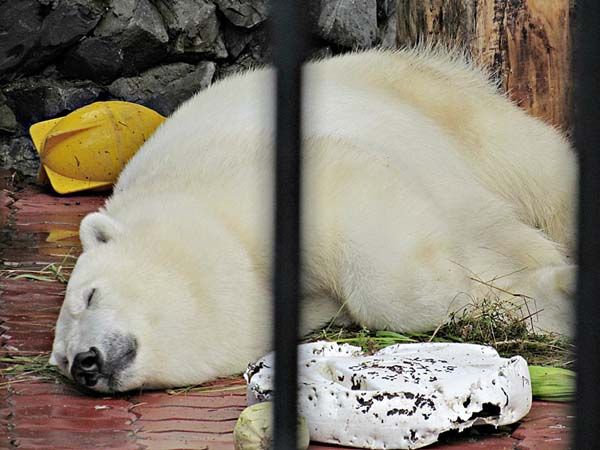 Maybe he's wandering on the ice and feeling some snow flakes falling on his nose ….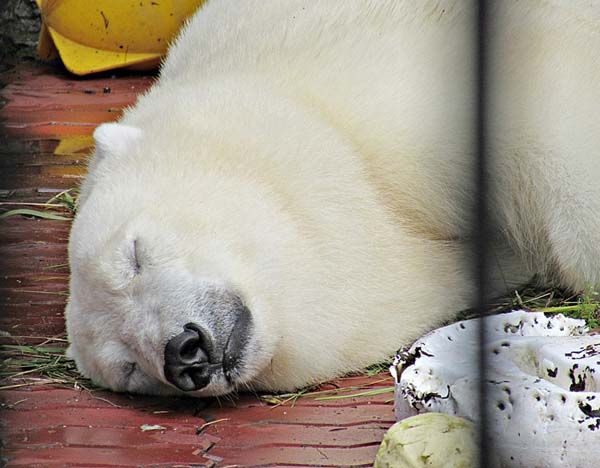 Sweet dreams to you, lovely Rostik!
In the first video you can see how skilfully Rostik prepares his bed.
Of course, he doesn't just sleep. Oh no, he's a very active polar bear boy when he feels like it. 🙂