A rhino baby born in Copenhagen! UPDATED with a video!
Oct 16th, 2017 | By
mervi
| Category:
Denmark
16.10.2017 – Source: Copenhagen Zoo
About 10 o'clock this morning rhino lady Minna gave birth to a baby. Everything went well and the mother and her baby are doing fine.
They need now peace and quiet so the baby can get up properly and start suckling. The milk bar is waiting.
Unfortunately the webcams didn't work during the birthgiving but there will be a video later on! But you can already admire the sweet baby and her proud mother in some photos: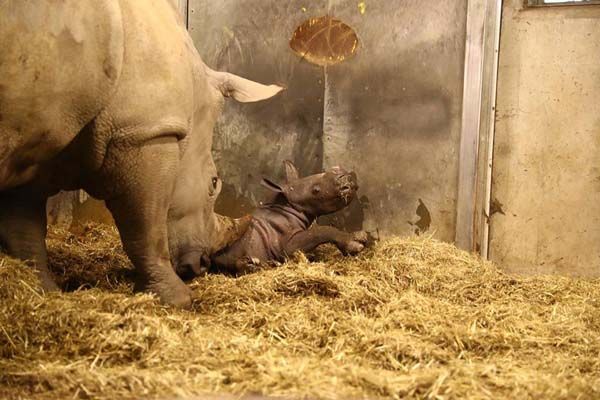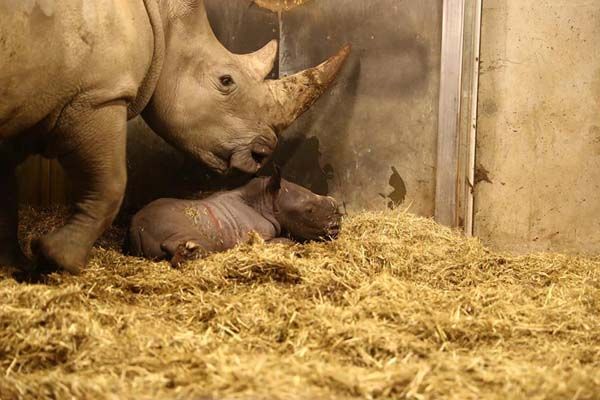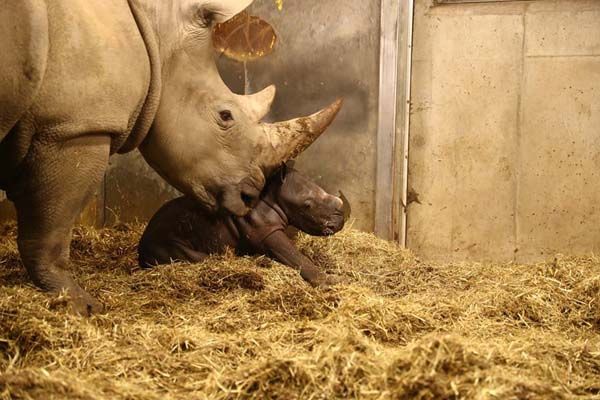 Welcome to the world, sweet baby rhino! On behalf of the readers of Knuti's Weekly I wish you lots of health and a happy life. Congratulations to mama Minna and her keepers!
Here's the video of the birth and the moments after