Active Gerda and lazy Kai
Oct 3rd, 2017 | By
mervi
| Category:
Novosibirsk
3.10.2017 – Photos by Anna Novikova
Hello folks! It's another lovely morning here in Novosibirsk. I must hurry and make myself presentable before the visitors and my fans come!
Oh bear, I still feel a bit tired ….
….. please, give me a few more minutes …..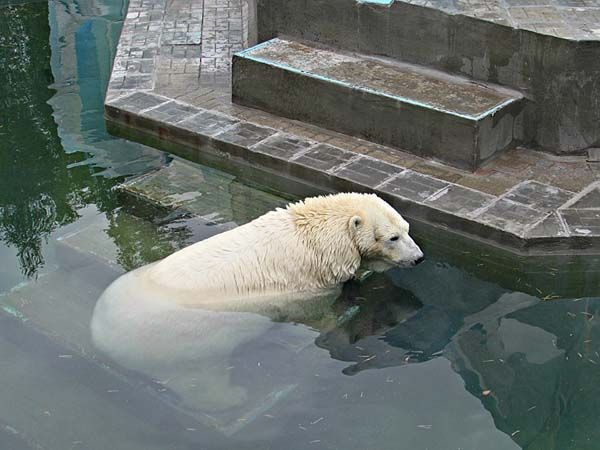 OK, now I'm ready to start this day! Even though it took a while to get awake I'm actually a morning bearson. Doesn't my smile prove that? 🙂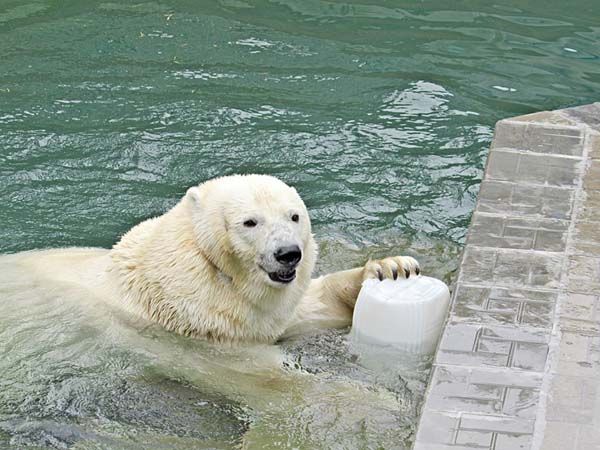 A bucket is a nice toy but it also serves as a tooth brush! 🙂
This white thing is a dear friend of mine so I don't just bite it – I also give it a gentle kiss every now and then.
Kai was standing by the door of his den.
He seems to be wondering why Gerda has to be so active already early in the morning?
Gerda doesn't care about Kai's thoughts but continues to play.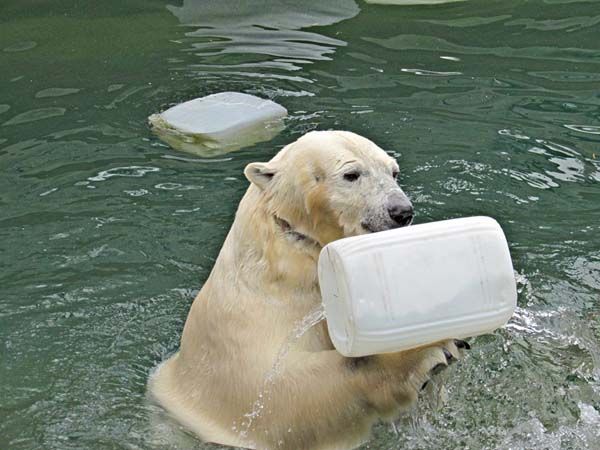 Polar bears can float very elegantly in the water and Gerda is no exception.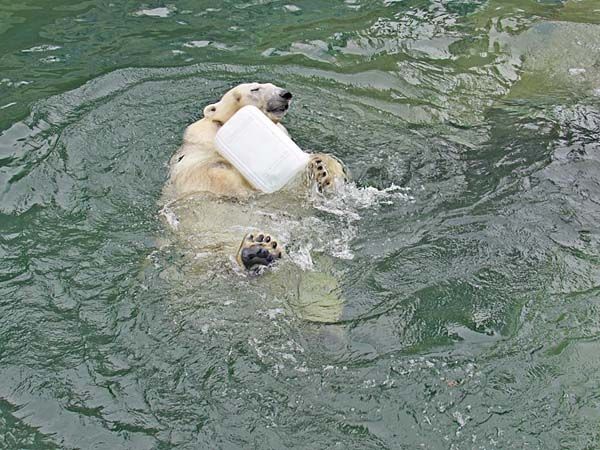 My fur looks very white and shiny after the bath. I don't need a towel to dry it – I just shake the water off!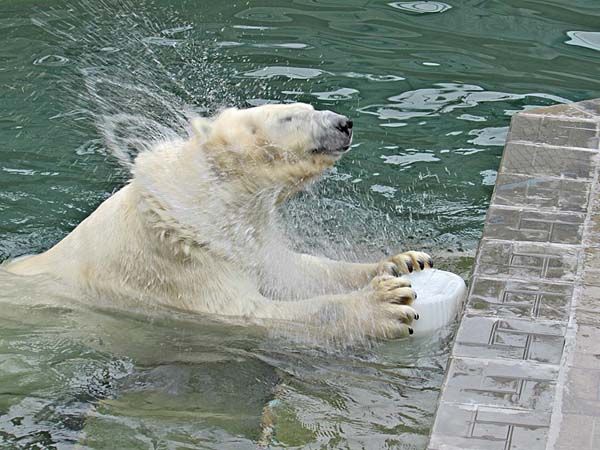 Kai is trying to steal the show. 🙂
Hello visitors! Please, note my charming smile!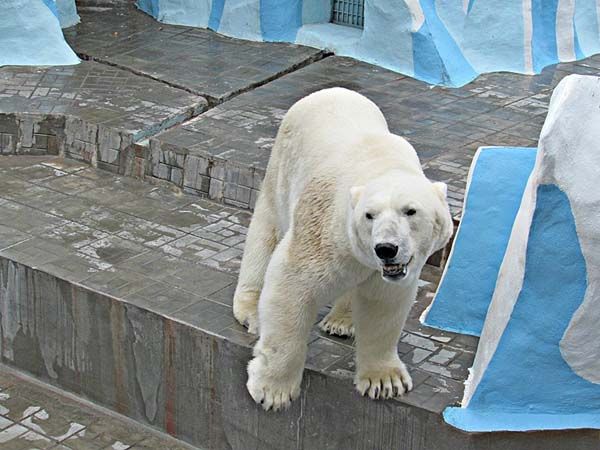 Oh, men are impossible! That lazy bear always tries to steal my fans!
Dear friends, I'm still here!
Look how nicely I pose for your cameras! Hahaa, soon the Facebook will be filled with photos of me …..
Are you surprised now? A polar bear without ears??
Just kidding! 🙂 I still have my both ears!!