Frida and Aron in their new enclosure
Oct 27th, 2017 | By
mervi
| Category:
Tallinn
27.10.2017 – Source: Tallinn Zoo
Many of you have already read about the opening of the new polar bear enclosure in Tallinn and even seen photos from Frida and Aron. However, not everybody visits Facebook or other forums so I made a little article for Knuti's Weekly, too.
On the 8th of October it was finally time for the grand opening.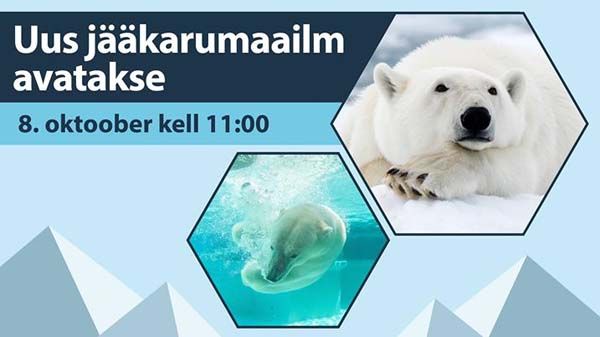 Frida and Aron were allowed to explore their new home even before the opening day.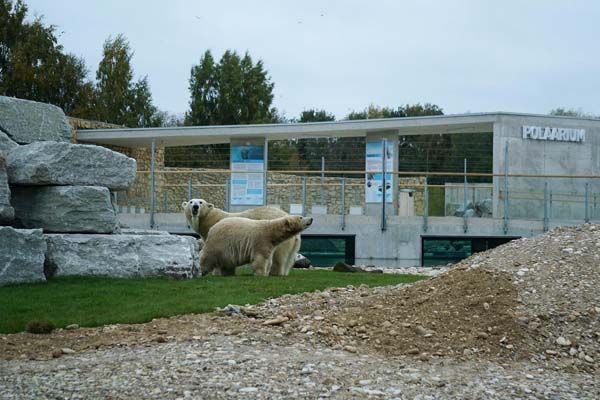 Lot's of visitors came to admire the new, spacy enclosure with a big pool. Frida is making an inspection round and looks quite satisfied with what she sees.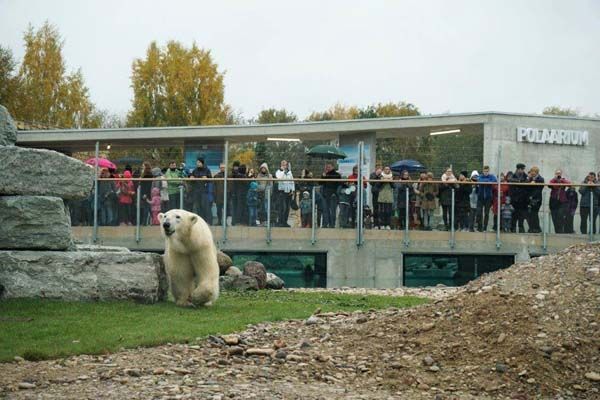 Aron has a kind of wreath between his teeth. I wonder if this was meant to be a head decoration …. 🙂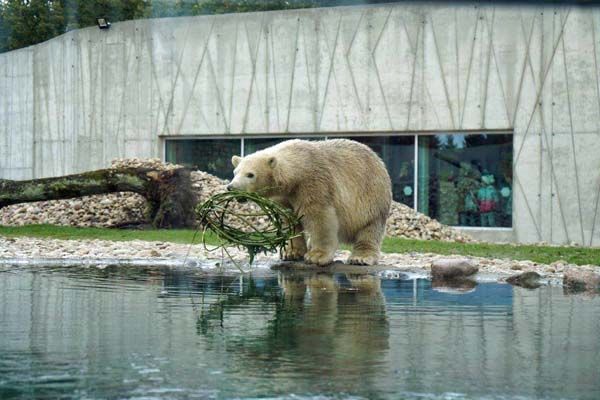 No doubt – both the mama and her son are happy in their new home!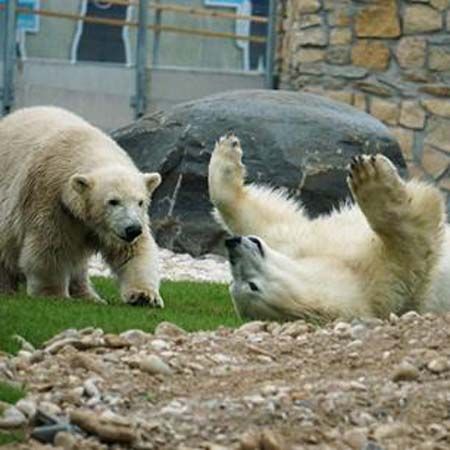 The jewel of the crown is the big pool!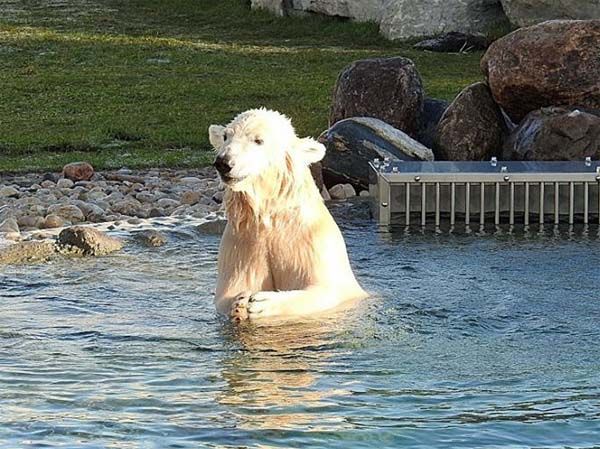 Now Frida and Aron can take long swimming and diving tours.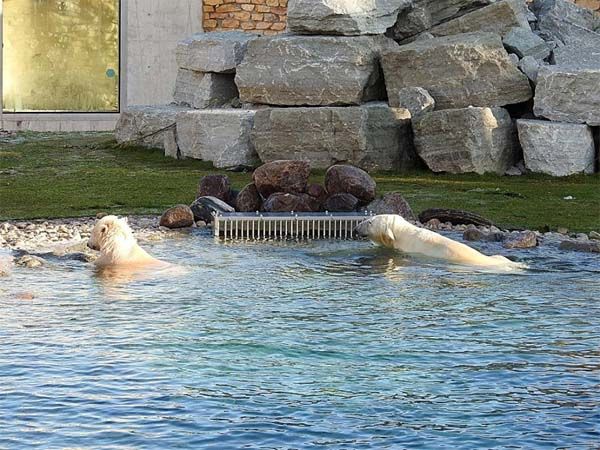 I'm so glad for Aron and Frida! Unfortunately I don't know how Nora and Nord are doing but let's hope they're also happy and healthy!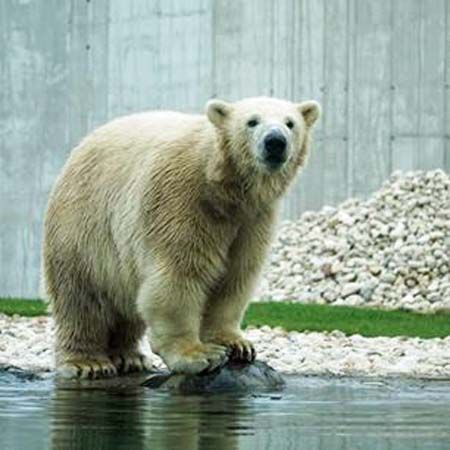 It looks like Aron still doesn't believe he's living in a big enclosure now.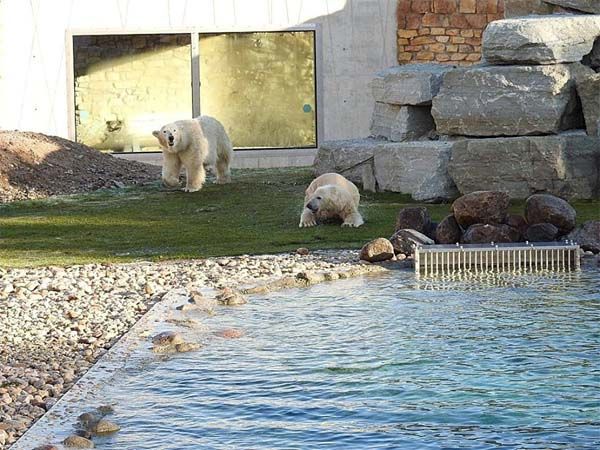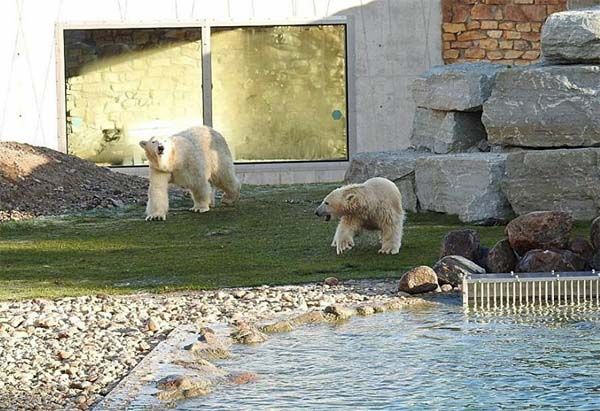 The night has made the ground frosty and Aron even found a piece of ice in the pool. Brrr, the water must be really ice cold!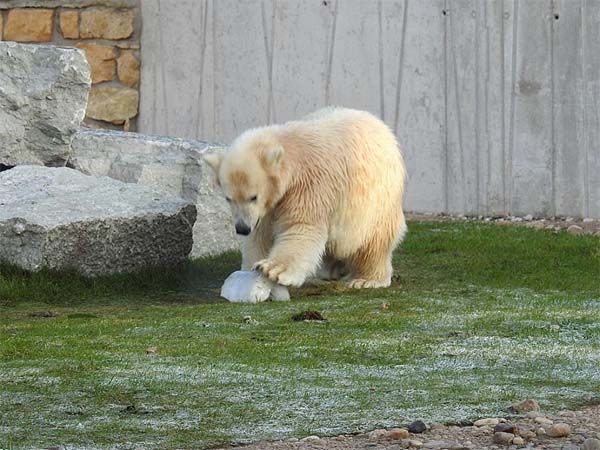 Hmm, doesn't taste so much, doesn't smell so much ….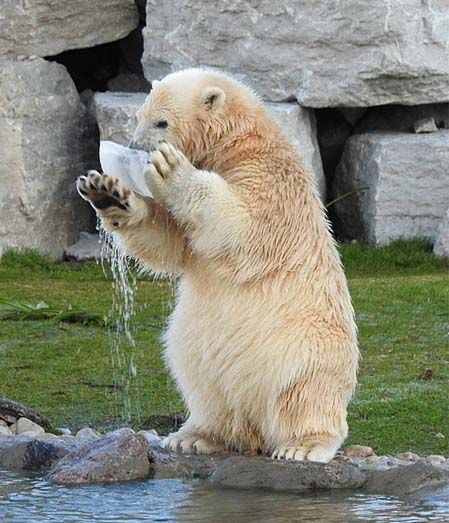 …. but maybe it can be used as a frozen toy ….. 🙂
Aron decided to push it into the water.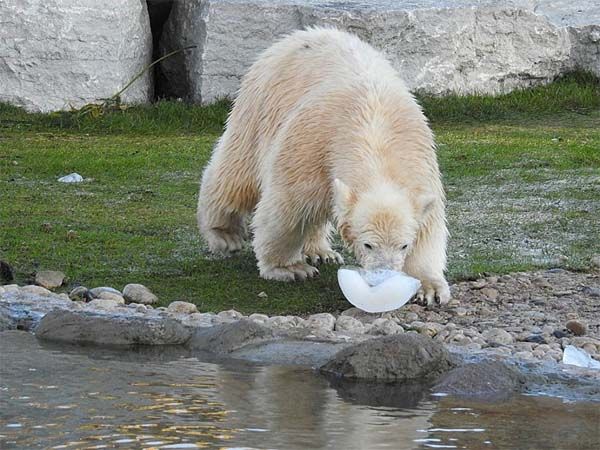 The icy water didn't prevent Aron from having fun with his red ball.
It's been snowing even in Tallinn and, naturally, Frida and Aron were delighted!
Kibibi and Kibeta are not bears but the baby rhino is very cute so I want to show this video to you.