Honeypaw Juuso loves even cheese!
Oct 21st, 2017 | By
mervi
| Category:
Kuusamo Predator Center
21.10.2017 – Source: Aamulehti
As you probably know our friend in Kuusamo loves honey. Now it's been revealed that he even appreciates the taste of cheese.
In order to help a local dairy that has financial problems Sulo Karjalainen and Juuso agreed to star a video commercial. Although Juuso has tasted a cheese sandwich it couldn't be taken for granted he would like cheese.
Master Juuso took everybody by surprise! According to the 'manuscript' Sulo would cut slices of a 5 kilo's cheese and feed Juuso. However, Juuso grabbed the whole cheese and didn't give it back.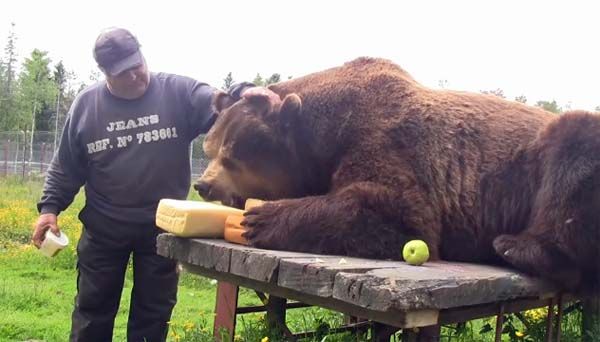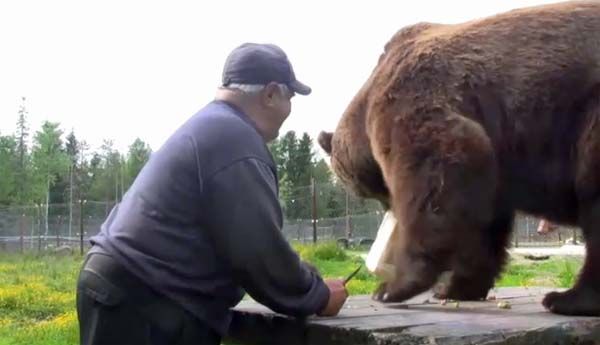 He even tasted other kinds of cheese like Edam and smoked cheese and the same thing happened with them all! 🙂 Juuso was anyway generous enough to share some half eaten 'tiles' of cheese with the other bears. All the bears seemed to love cheese!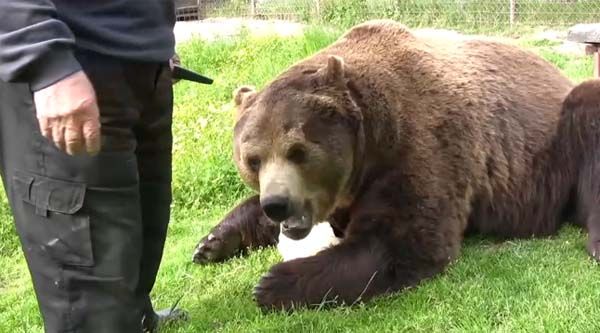 The video taping didn't go according to plan but what could be better PR for the dairy than a world famous bear loving their products. 🙂
A pool party coming
The bears in the Kuusamo Predator Center are still awake but in the late October or early November they should start hibernating. The weather conditions will tell the bears when the time is right.
Before Juuso & Co retire for their Winter nap the Center will arrange a pool party to celebrate the new swimming pools. Pasi Jäntti said he's going to join the bears in the pool! Hmmm …..
Juuso found new inspiration again
As you may remember from a previous article of Juuso he hasn't been inspired to paint during the Summer. However, he seems to have found new inspiration and painted no less than ten paintings!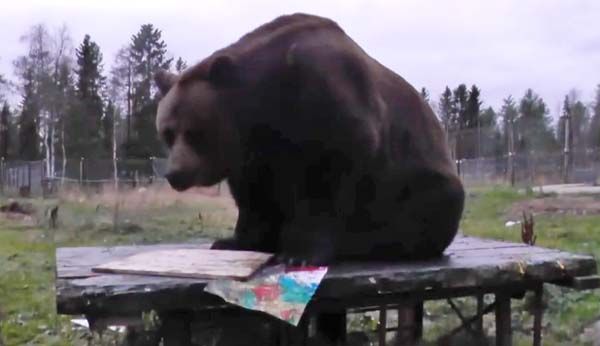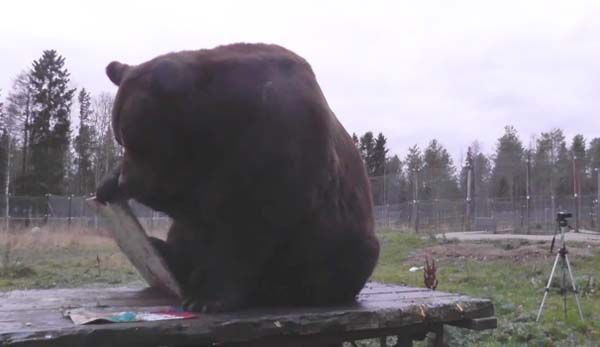 Juuso paints with his whole body!
– Obviously the Autumn was a source of inspiration for our artist, Pasi Jäntti says.
Juuso kept himself busy but, of course, he needed energy so he enjoyed different kinds of berries, milk, pears and apples during the short breaks he took. 🙂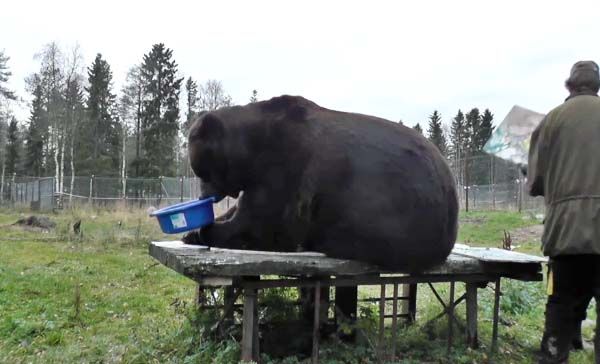 Juuso presents his latest piece of art to Pasi Jäntti.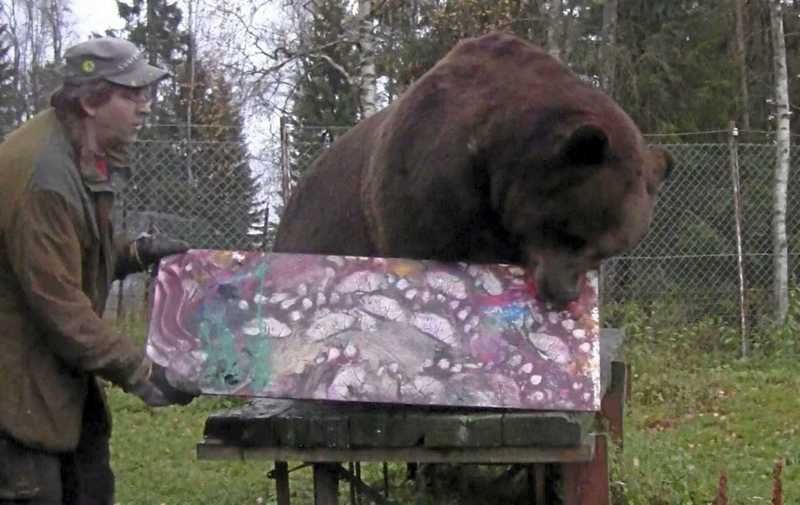 Juuso is now 17 years old and weighs about 500 kilos. I'm sure the cheese helped him to keep his impressive weight! 🙂
The great artist is tired after painting in 'tempo furioso'. 🙂
Knuti's Weekly wishes Juuso and his bear friends a nice pool party and after that a pleasant hibernation period!
The photos are screen shots from videos which I unfortunately can't show here.