Rostik's morning
Oct 18th, 2017 | By
mervi
| Category:
Novosibirsk
18.10.2017 – Photos by Anna Novikova
It's an early morning and Rostik is still in the land of dreams but soon his inner alarm clock will tell him it's time to rise and shine.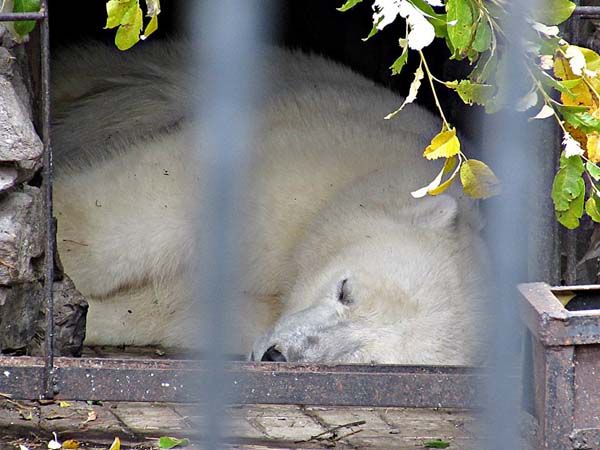 Oh, is it morning already? I was dreaming of snow and ice ….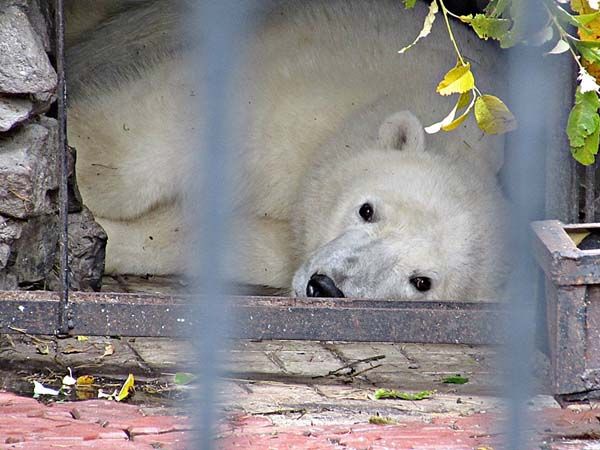 Yawn, yawn …. Let's see what kind of weather we have today.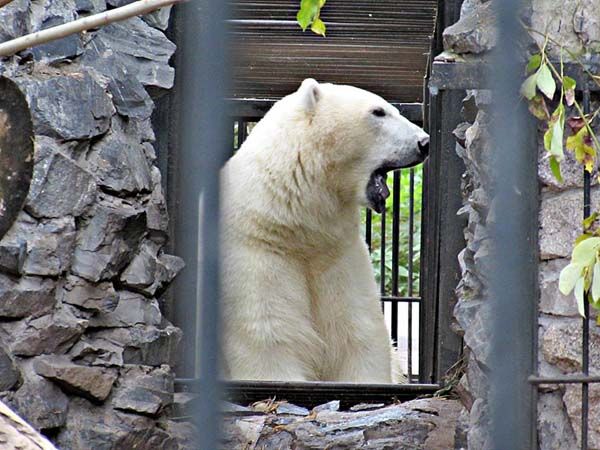 My nose always tells me if it's wise to go out.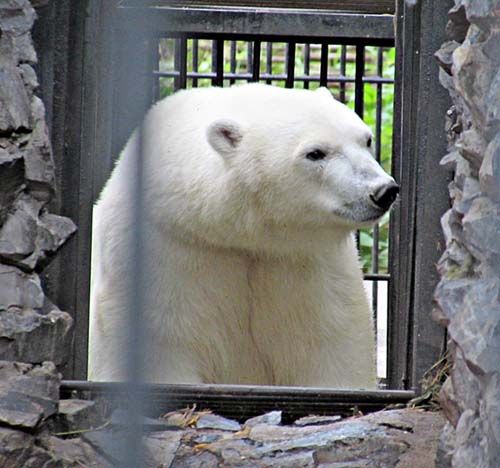 I'd better make a thorough inspection of everything …..
Oh bear, there are so many interesting scents in the air!
I also check that my den is solid enough …. 🙂
After the inspection and the weather prognosis I'm ready to meet my visitors!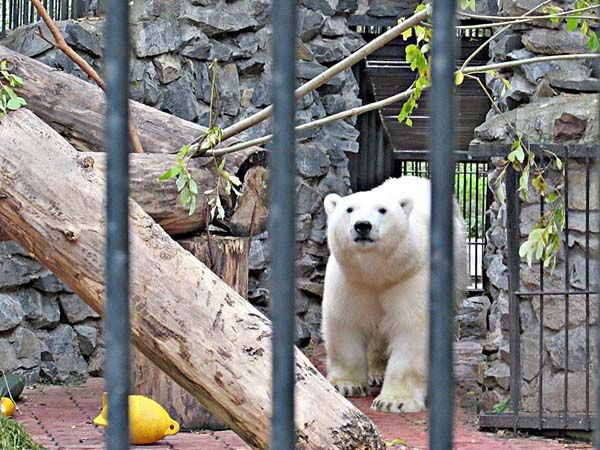 Oh, my dear keepers have left nice snacks to me!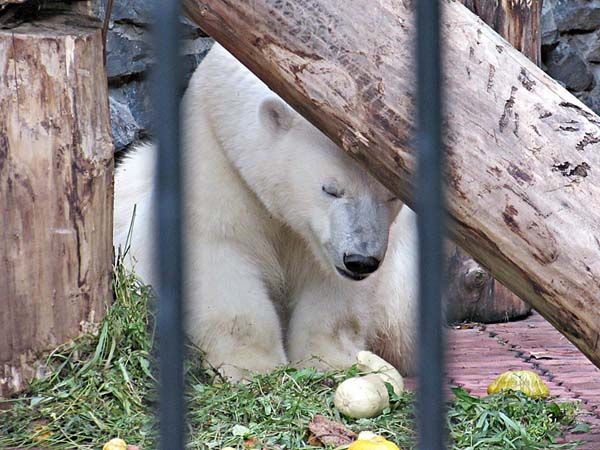 Breakfast is the most important meal of the day so I'll try to eat everything.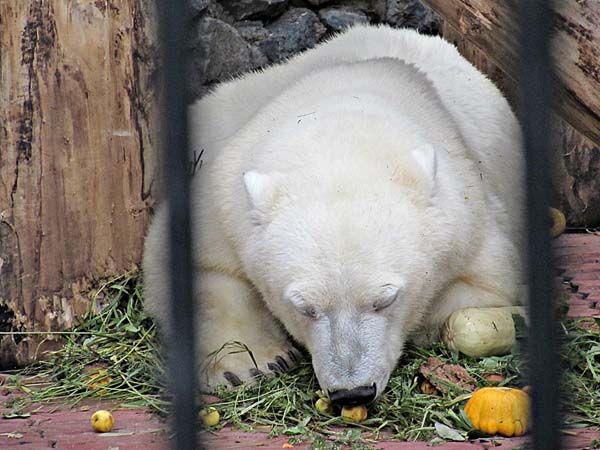 I'm sure the vitamines make my fur so thick, white and shiny!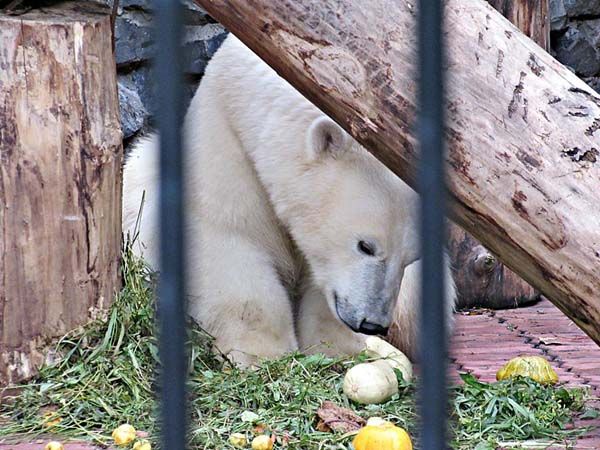 Please, take a closer look at my fluffiness!
Maybe the green stuff is eatable as well?
Hmm, this may be good for me but I don't like it!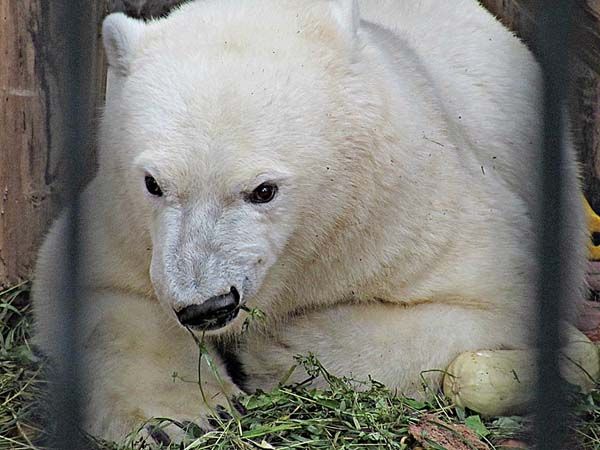 After eating the snacks Rostik starts day dreaming.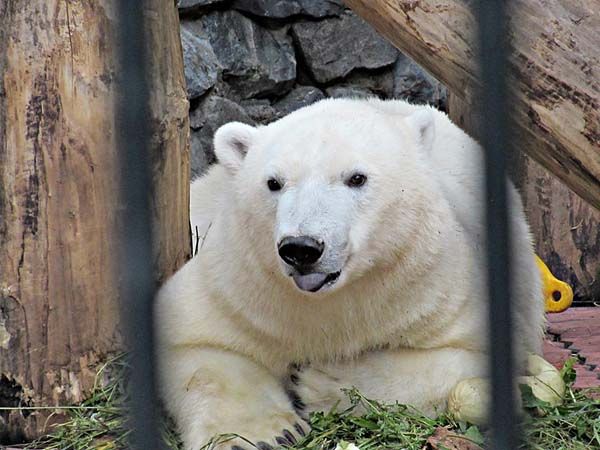 I'm growing fast and I know it's soon time for me to leave Novosibirsk. Oh bear, it would be nice to know where I'll be heading ….. I've heard there will be a new nice enclosure in Rostock. Maybe that would be something for me? Rostik in Rostock? Wouldn't that sound great …… just a thought …..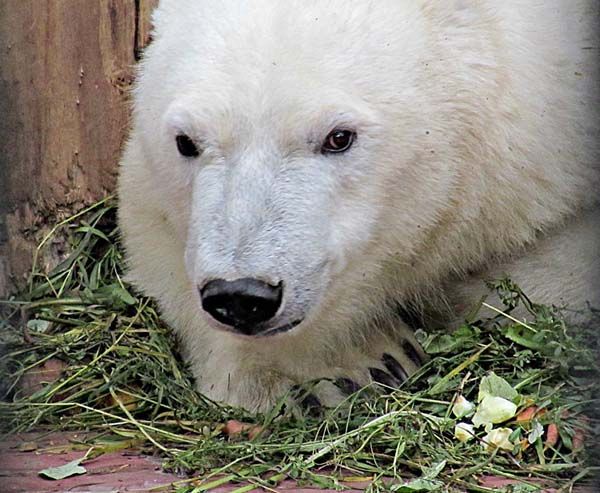 Well, I just have to wait and see – just like you! 🙂