The rhino baby is doing fine and other news
Oct 29th, 2017 | By
mervi
| Category:
Denmark
29.10.2017 – Source: Copenhagen Zoo
Minna's baby boy is establishing a contact with his keepers. The first contacts are made and the little one seeems to be quite happy meeting the keeper lady. This kind of contact is important in order to make the rhino boy feel safe and secure when it's time for medical exams and perhaps treatments.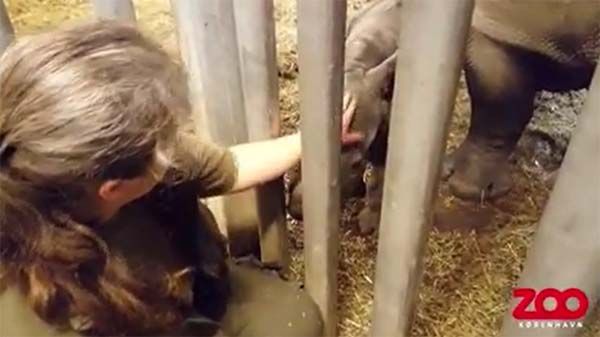 I guess we would all like to change places with the keeper. This baby boy is sooo cute!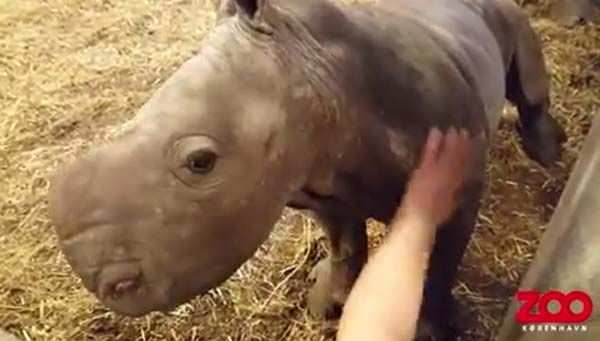 The baby boy is now having daily 'outings' and oh my, what speed he has! Mother Minna is keeping an eye on him but it's not easy to keep the same speed as the son. 🙂 The boy looks healthy and happy – and that's the main thing!
It's easier to see the wombats now
From now on there's a better chance to see the wombats in the zoo. The enclosure is divided in two parts so more animals can be out at the same time. The Danish weather conditions are good for wombats so they can be seen even during the Winter season. You can admire these cute animals in this video, too.
Elephant male Chang is coming
News especially for Patricia Roberts: The keepers of the elephants have been in the Planckendael Zoo in Belgium and visited Chang who's moving to Copenhagen in November.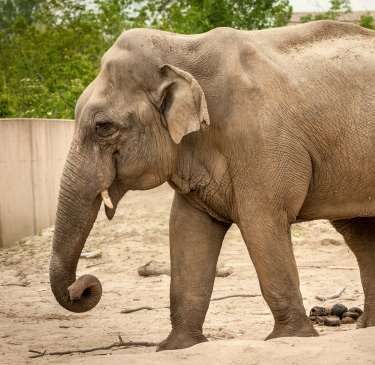 Please, don't forget to relax during the weekend. The zebra shows you how it's done! 🙂