Weekend fun with Malik, Nuka and Quilak
Oct 28th, 2017 | By
mervi
| Category:
Denmark
28.10.2017 – Photos by Jeanette Johnsen
Today I have the great pleasure of publishing Jeanette Johnsens wonderful photos of the polar bear family in Aalborg. She visited the zoo yesterday (the 27th of October) and met Malik, Nuka and Quilak in a good playing mood. Thank you so much, Jeanette! Mange tak!
This seems to be a planning meeting ….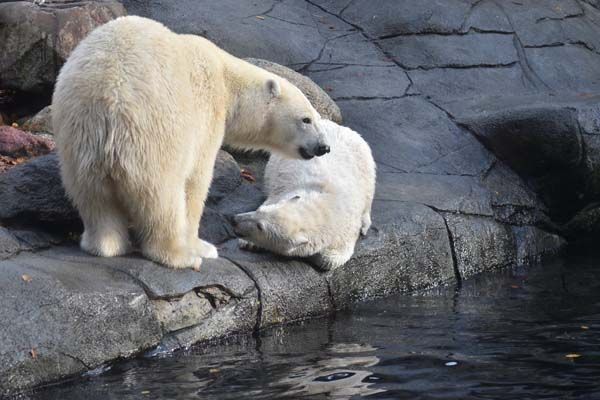 Obviously there's a little argument. 🙂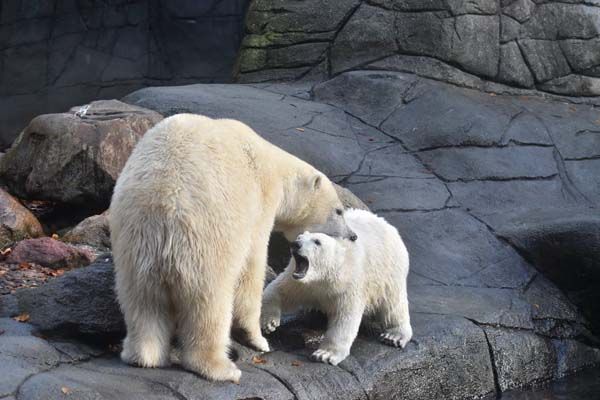 No hard feelings!
Mama Malik is telling one of her daughters the secrets of excellent diving.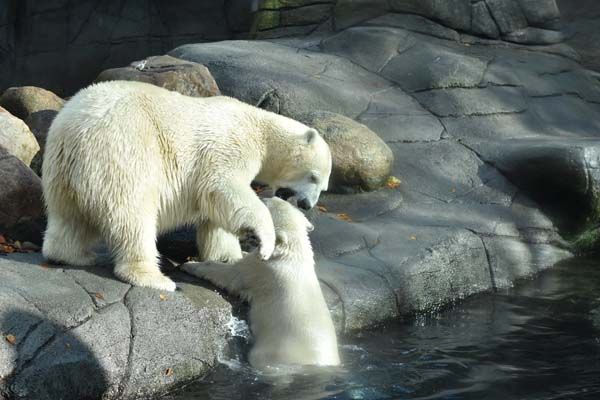 It would be great to know what the cubbie is telling her mama. 🙂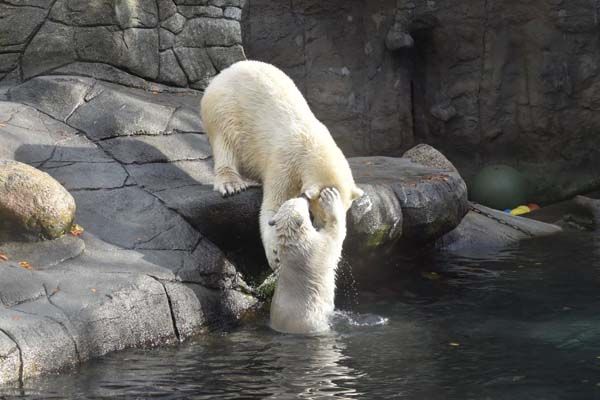 Why use words when you can use a little shower? 🙂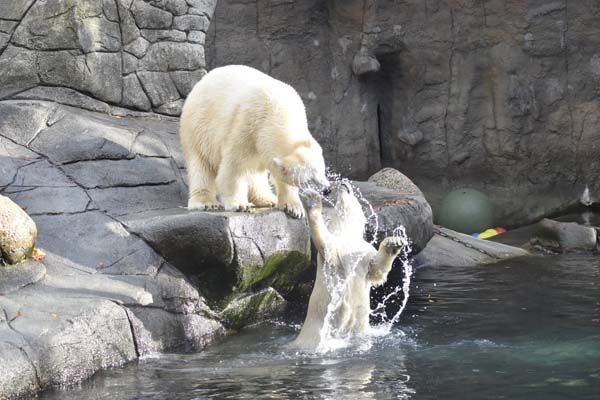 Time to start diving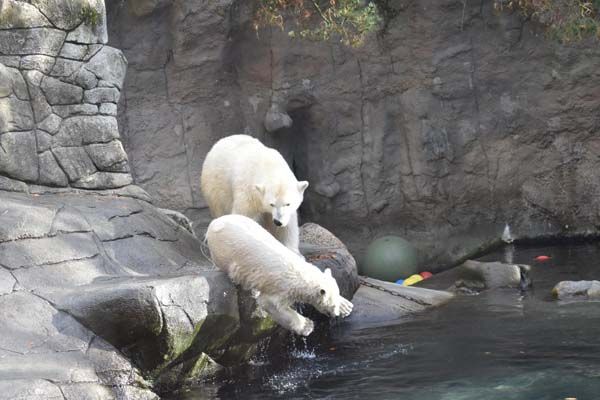 Mama, did you like my style?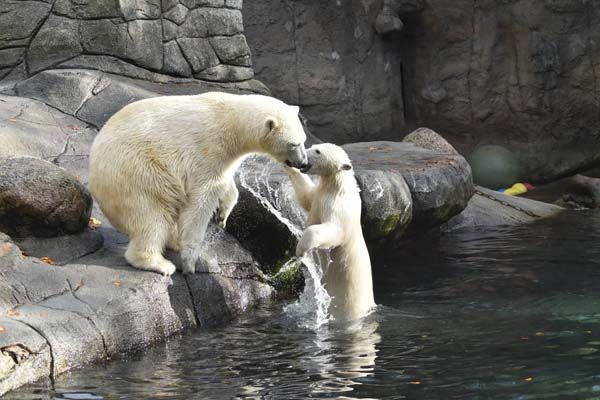 Ooops! The water is very wet!!!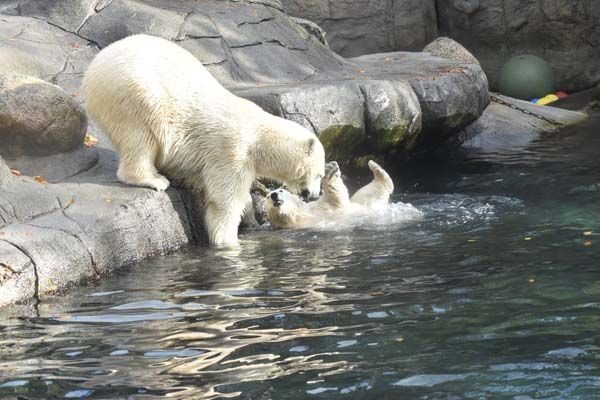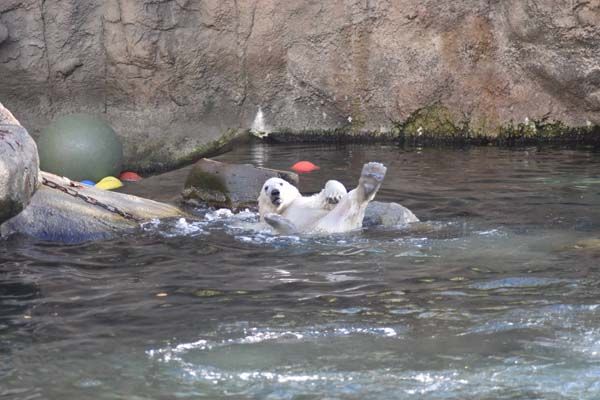 Dear girl, you did very well! I'm so proud of you.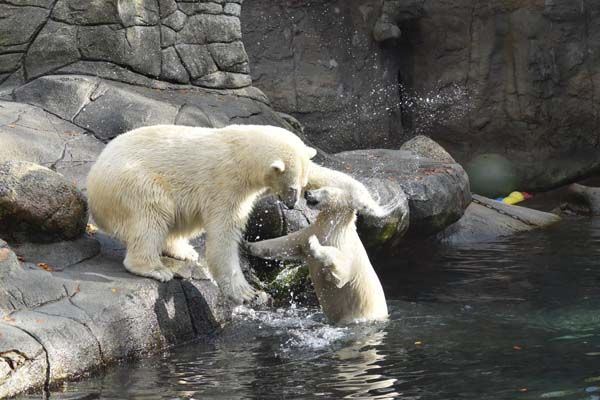 Terms of endearment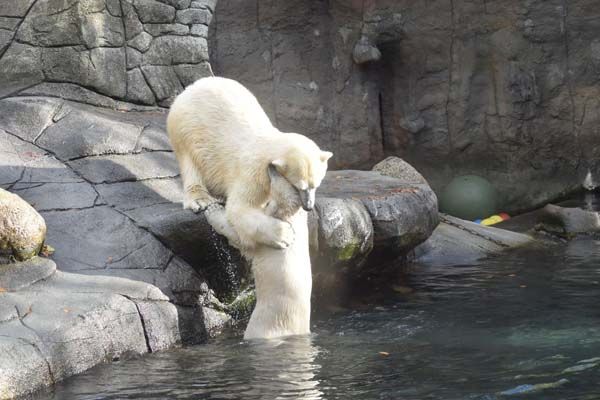 Malik demonstrates her brilliant diving skils to her children. Soon Nuka and Quilak will be as good divers as their mama – that's for sure with such a mentor!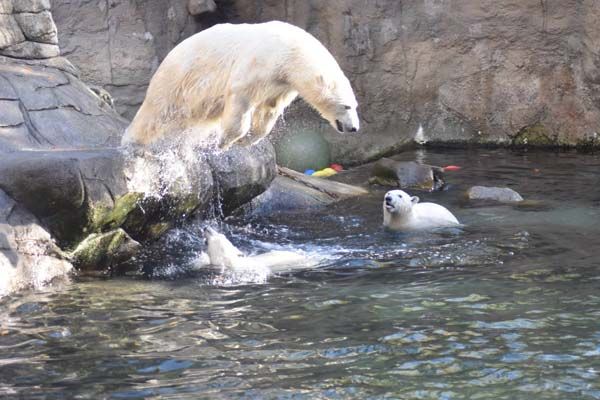 That was all for today but we'll be back soon with more exciting photos by Jeanette.