Battle of the tyre in Aalborg
Nov 2nd, 2017 | By
mervi
| Category:
Denmark
1.11.2017 – Photos by Jeanette Johnsen, Starring Malik, Nuka and Quilak
I can't tell who's Nuka and who's Quilak but one of them had found a tyre that keepers had left for the polar bears.
Hello folks! How do you like my new necklace? 🙂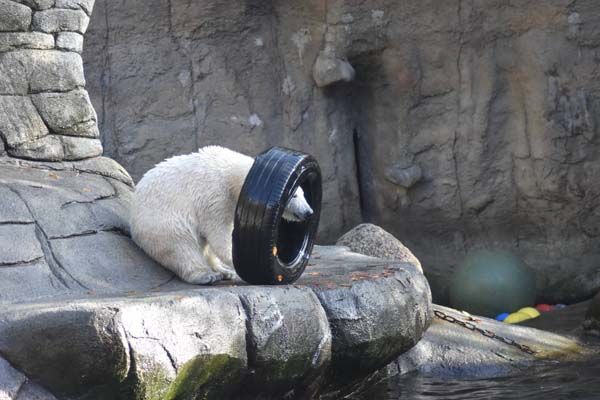 Oh no, don't go away. I don't want anybear to pinch you from me!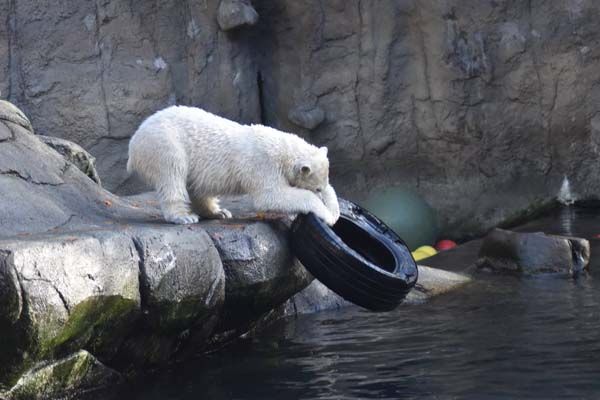 Got you! I know I must share the toys with my sister and even with my mama but this time they just have to wait a little!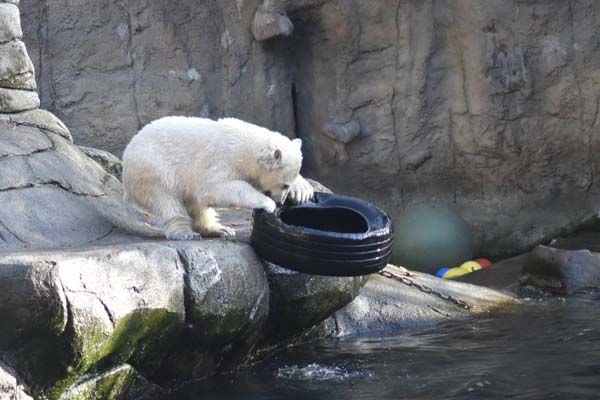 Nice try, mama …..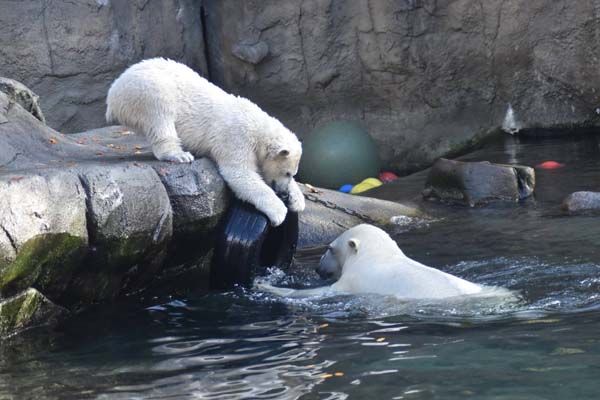 ….. but just want to keep this tyre for a while.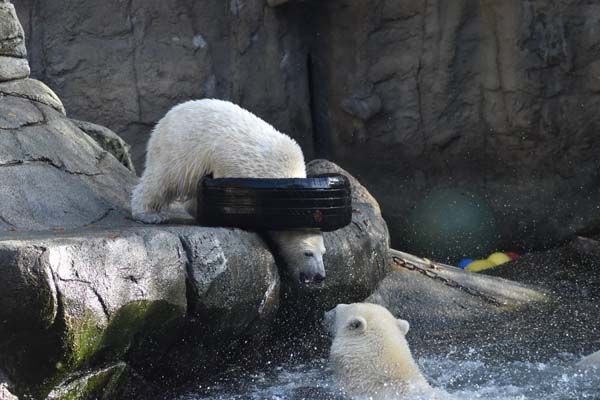 Oh, I see – now your using the 'friendly bear tactics'.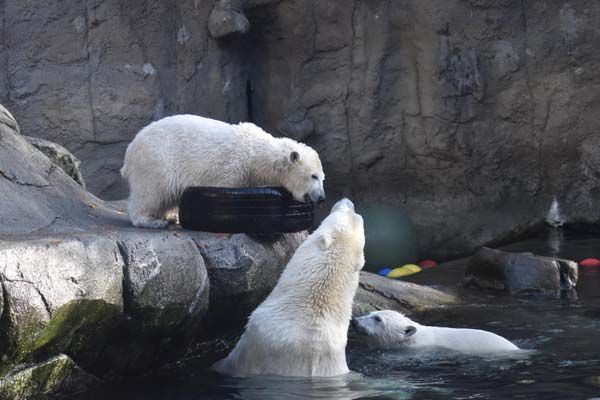 I'm a little polar bear girl but I'm not a Sissy so that tactics doesn't work!
Why don't you listen to me? You'll get the tyre when I feel like giving it to you!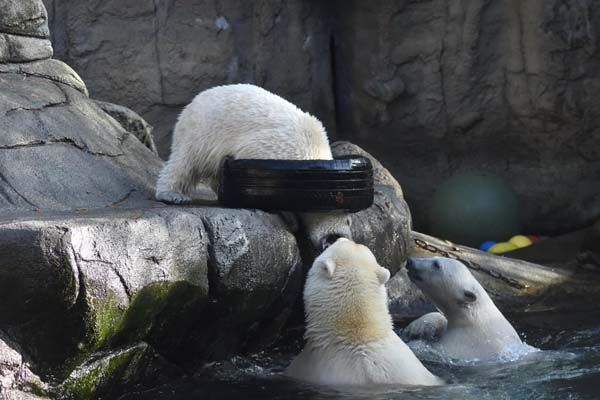 Oh bear!!! They don't give up!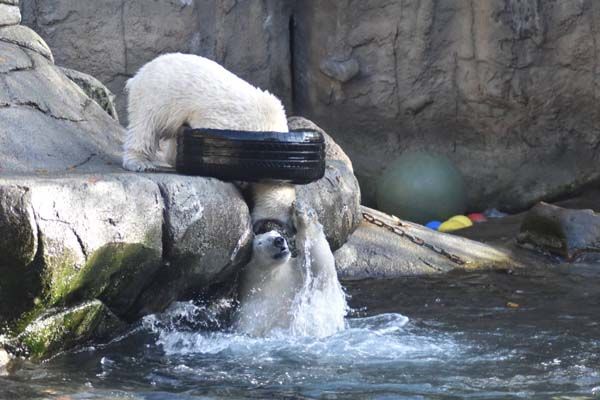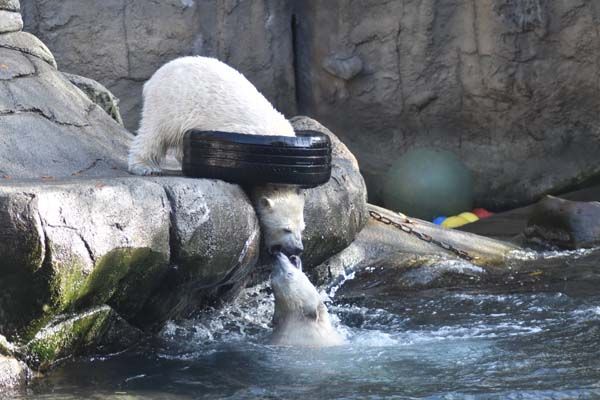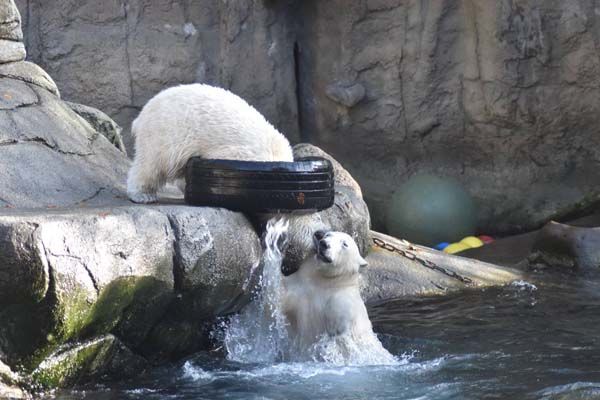 OK! Maybe I AM a softie but I love my mama and my sister so I mustn't be selfish. We can have fun together!