Kai is staying chilly and being cool!
Nov 27th, 2017 | By
mervi
| Category:
Novosibirsk
27.11.2017 – Photos by Anna Novikova
Today happens to be Kai's 10th birthday so let's sing 'Happy birthday to you' to our white, fluffy friend in Novosibirsk!
Last week Anna visited Kai and found him busy with icy Winter games.
Hello, visitors! A very good morning to you all!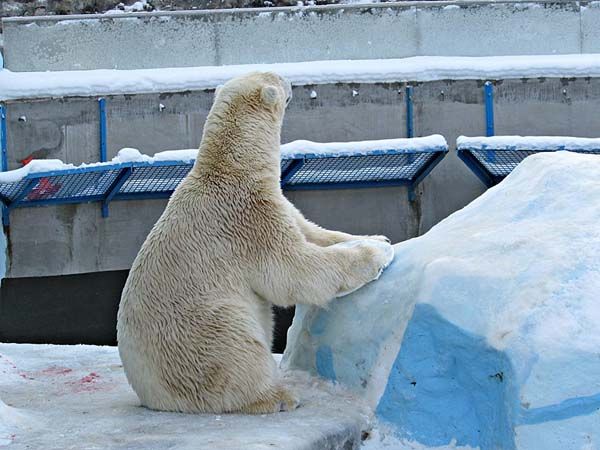 Just a minute! I have to do my stretching exercises ….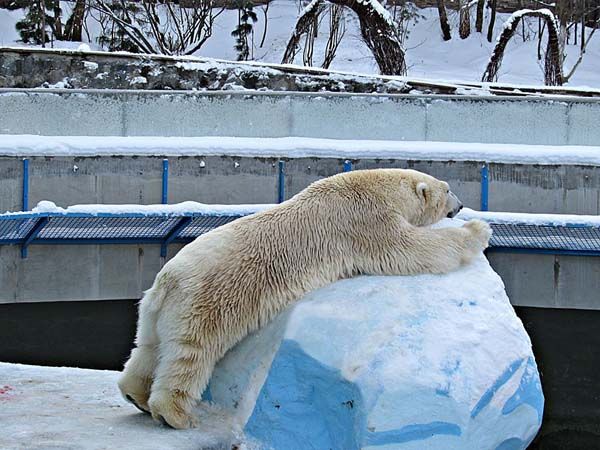 Kai has a very special 'igloo' – maybe there's a surprise for him?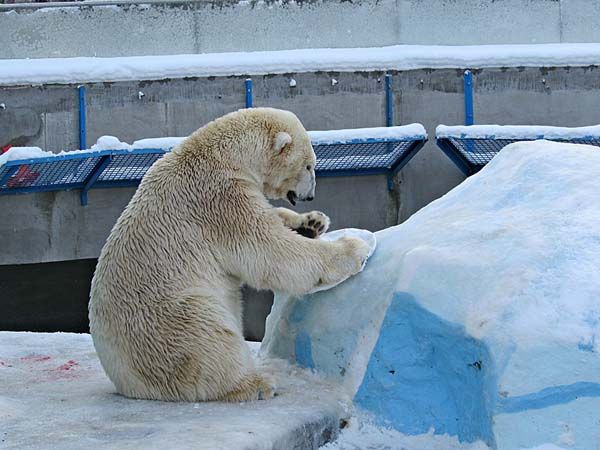 Oh year, there is something ….. I don't know what it has been but now it looks like a polar bear frisbee. 🙂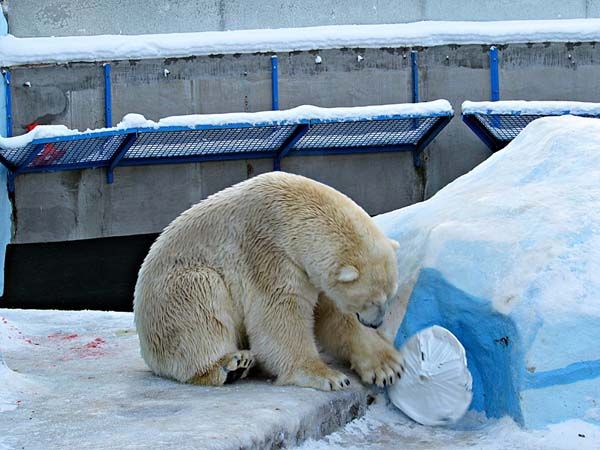 Kai paraded around the enclosure to present his treasure to the visitors.
Hmm, I wonder what I can do with my frisbee ….
Some juggling is never wrong and you must admit I'm rather skilful!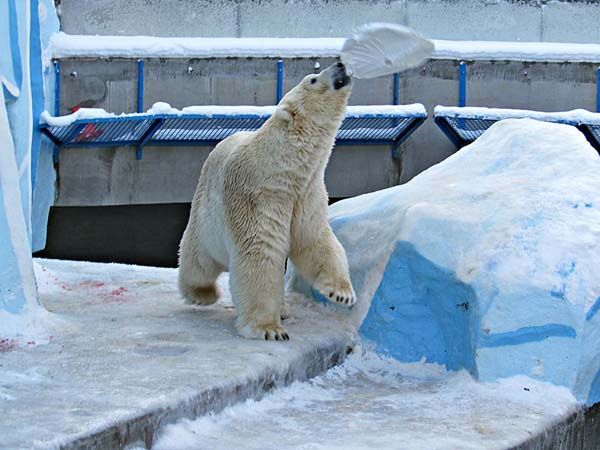 A nice pose for your cameras before I jump into my pool.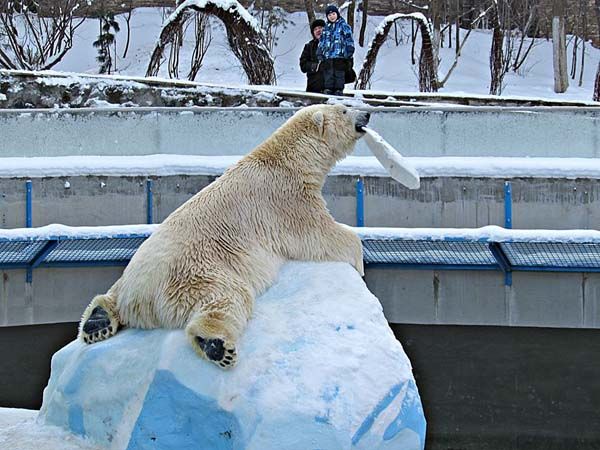 Doesn't the water look wonderfully icy? I wish you could join me …… Hehehe, only kidding! 🙂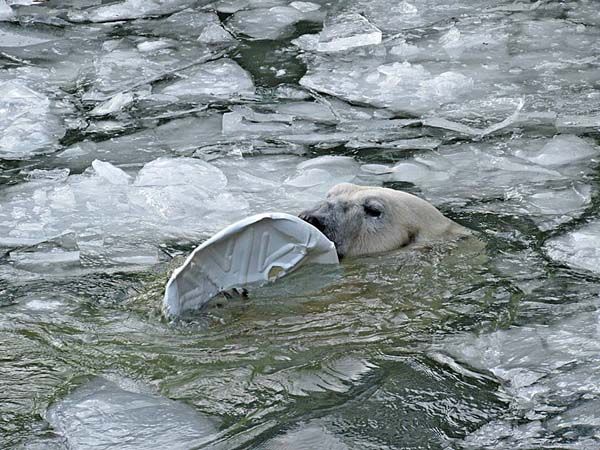 I can't complain about the climate here. We have now everything a polar bear needs – snow, ice and Cold weather! Add to that the loving keepers who serve us our meals punctually and even make sure we have lots of enrichment in our enclosures.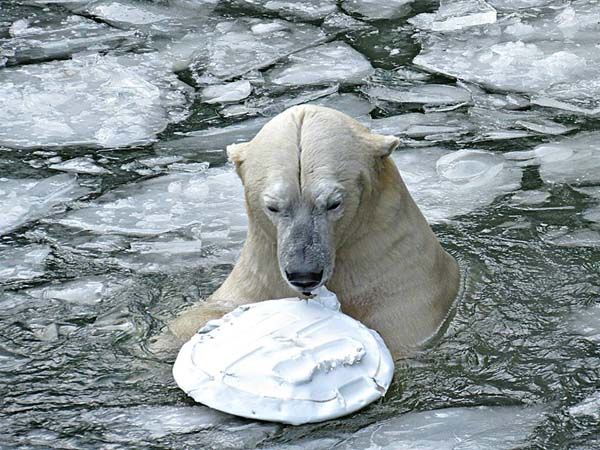 Yippee! The Winter is here and I love to be in my natural element!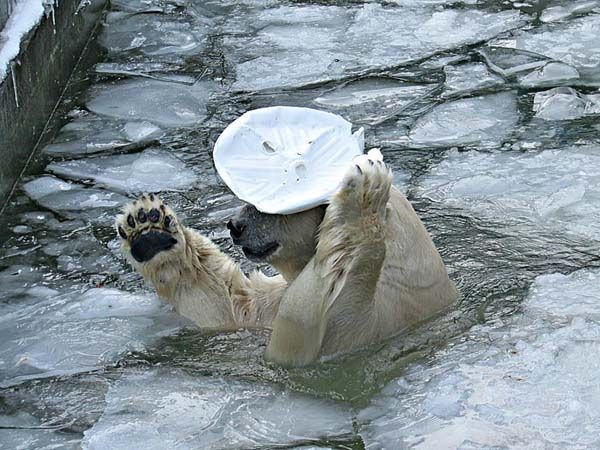 I'm sure you can see how glad I am!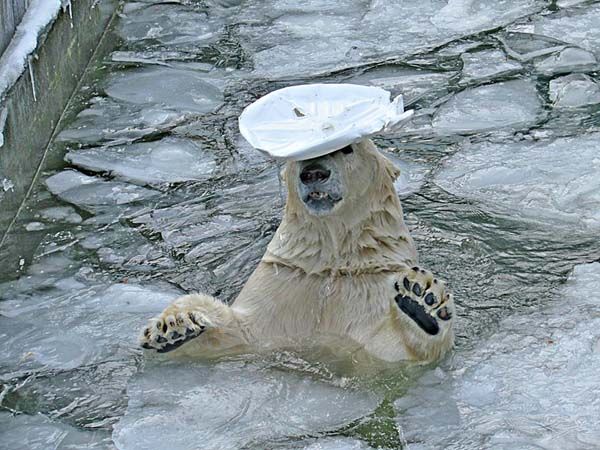 That's it! Now I'm off to celebrate my birthday! See you soon again!