Sesi, Vicks and Tina in the Spring 2016
Nov 8th, 2017 | By
mervi
| Category:
Featured articles
8.11.2017 – Photos by Hans Odermatt
Yesterday – the 7th of November 2017 – Nanuq celebrated her very first birthday. Hans Odermatt visited her parents Sesi and Vicks last Spring when the happy story began. 🙂
Family planning going on in the Spring 2016? 🙂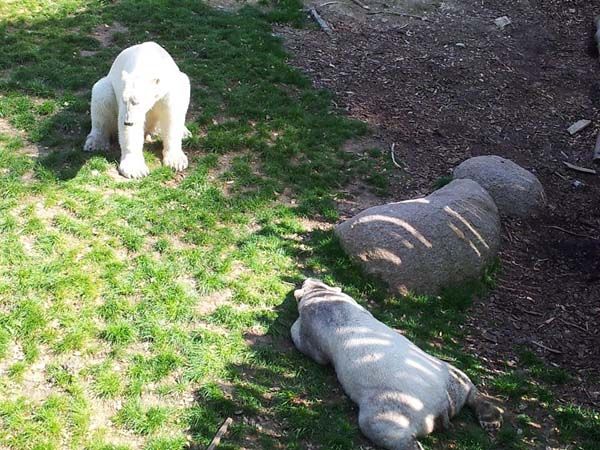 Oh, she looks interested ….
Oh, we love to be close to each other.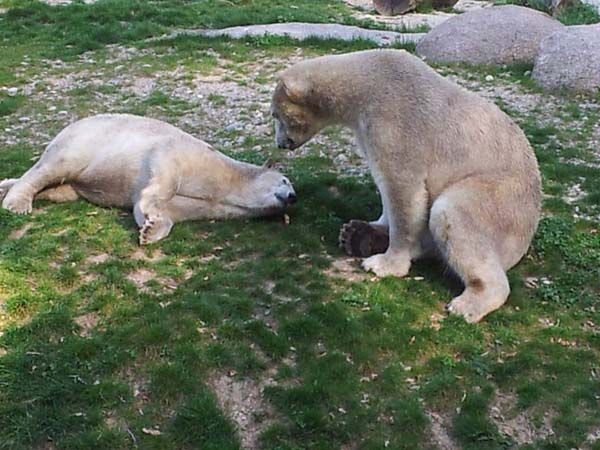 Of course, there was even time for some water games with a tyre.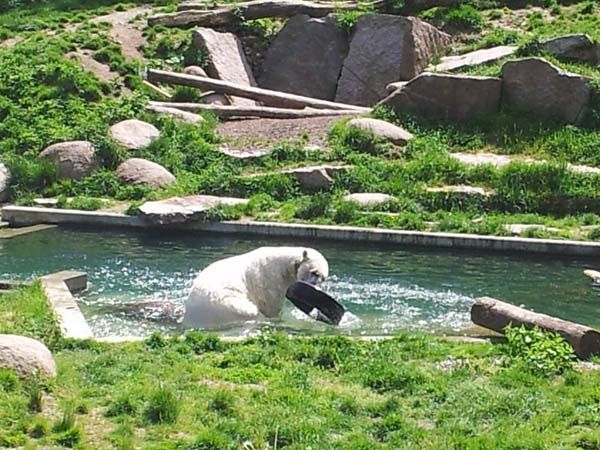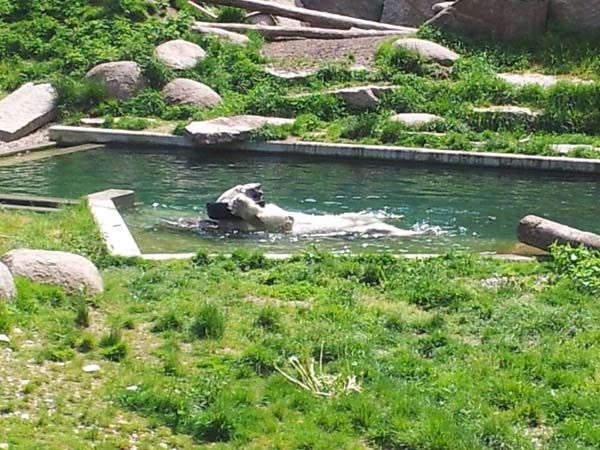 Obviously the bears noticed Hans has brought a gift to them ….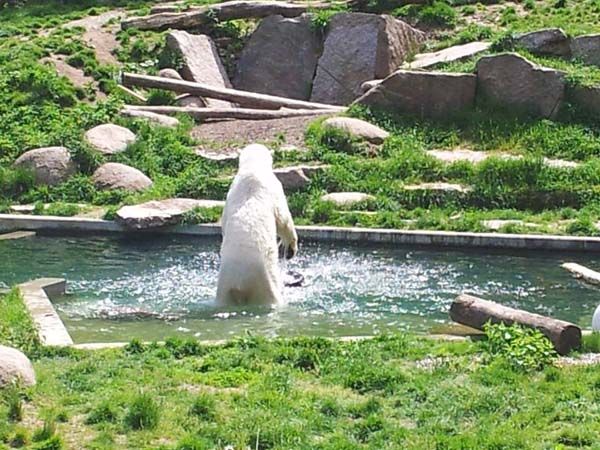 Please, can we have it now?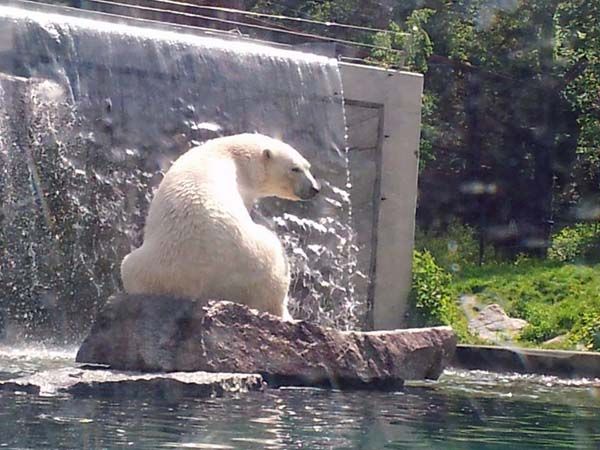 I'm waiting!!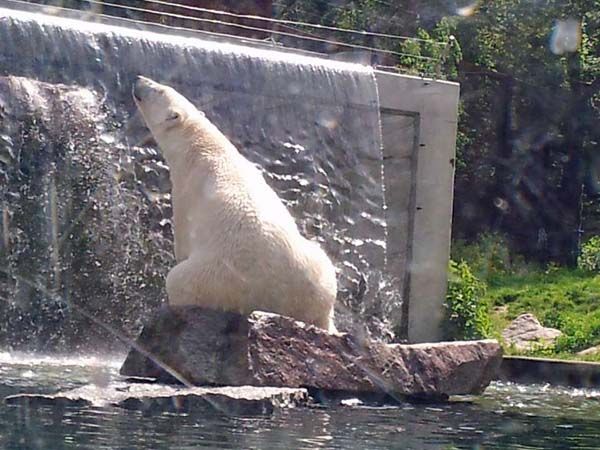 What a nice bucket!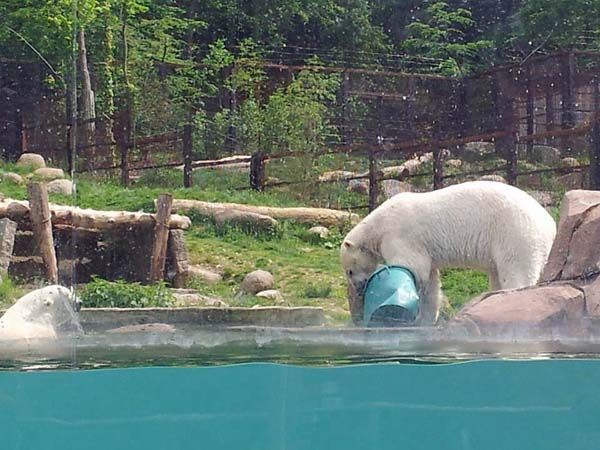 This kind of bucket is an excellent head wear, too! 🙂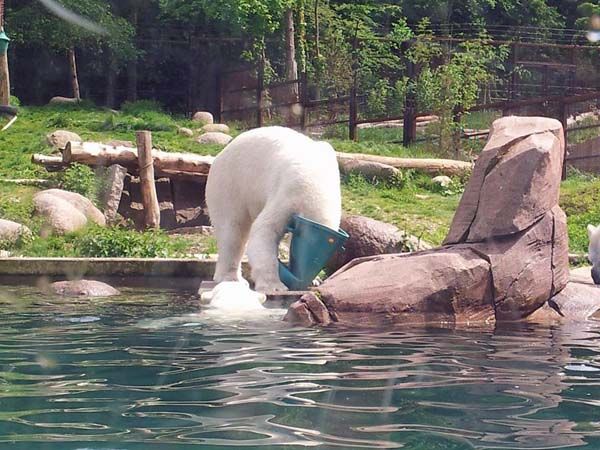 Now even Tina has joined the couple.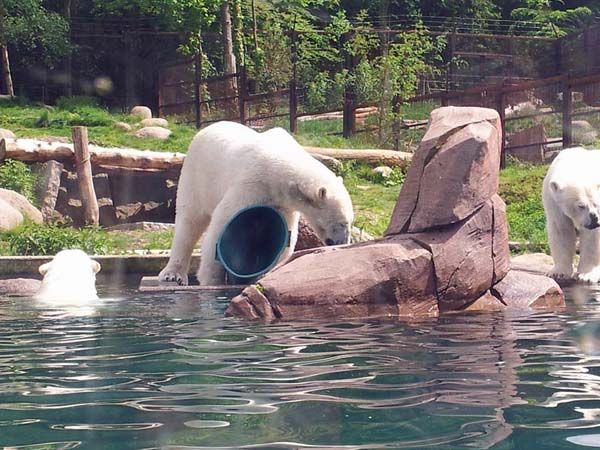 The trio seems to have a clear 'picking order' so there was no battle of the bucket. 🙂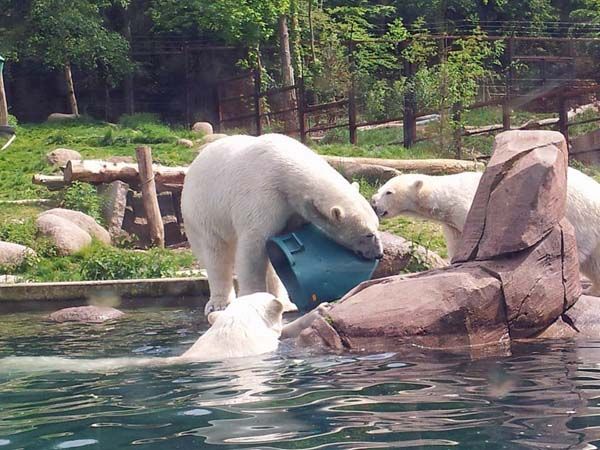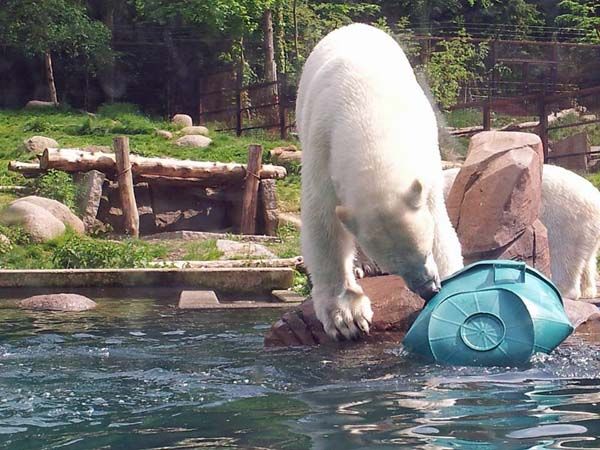 In due course the 'games' between Sesi and Vicks resulted in a sweet cubbie. Here's one of the first photos taken of Nanuq when Sesi presented her to the visitors.