Fiete has a girlfriend now!
Dec 1st, 2017 | By
mervi
| Category:
News from the Bear World
1.12.2017 – Source: Official site of the Mayor of Moscow
Fiete has birthday on the 3rd of December but he has already got a wonderful birthday gift. A young bear lady named Snezhana (Snezhka) from the Moscow Zoo has arrived in the Sóstó Zoo in Nyíregyháza.
Snezhka is three years old so it was time for her to leave her mother.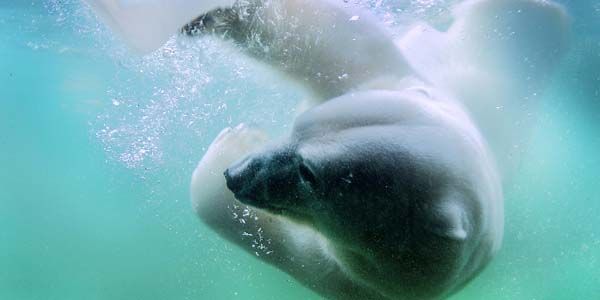 The journey to the Sóstó Zoo took 24 hours. The transportation of the bear was successful and now Snezhka is in the mandatory quarantine. It is reported that she is doing fine and that she's already exploring her new home. Employees of the Moscow Zoo are constantly in touch with their Hungarian colleagues to be informed of the welfare of Snezhka.
I hope I can soon show you more photos and even write more information of our polar bear friends in Hungary! Now I only wish the first meeting between Fiete, Zora and Snezhka will go well!
Dear Fiete! I know your birthday is on the 3rd of this month but let me congratulate you already. I'm sure you're glad to have a girlfriend now but I hope you will maintain your great friendship with Zora, too. Be a happy bear, dear friend!