Milk thinks pink!
Dec 4th, 2017 | By
mervi
| Category:
Featured articles
4.12.2017 – Photos by Yoshida Mitsuyuki
You've already seen photos of polar bear Milk at the zoo in Kushiro, Hokkaido in Japan and here you can see more of this funny girl. Pink seems to be Milk's favourite colour!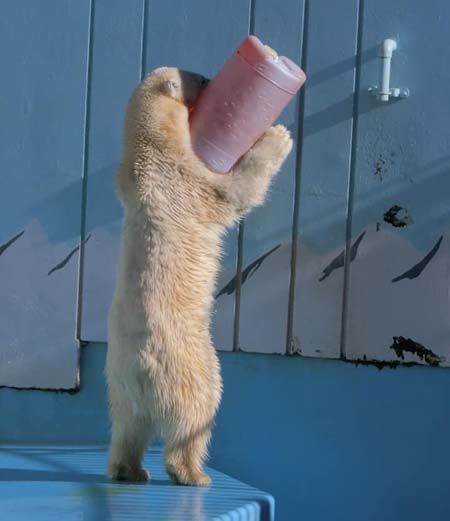 She's an excellent bucket juggler ….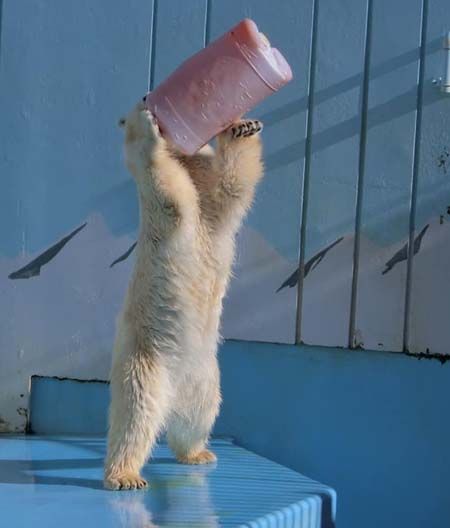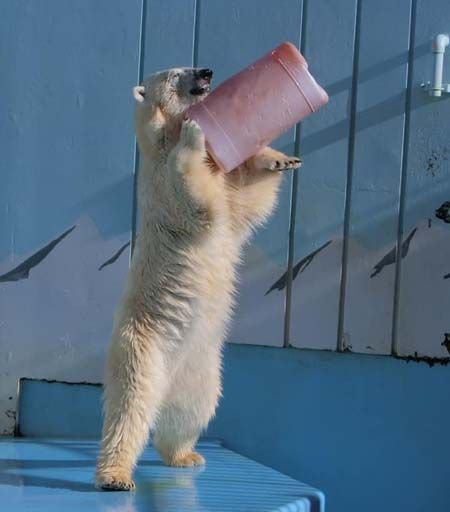 …. throwing a bucket is just a piece of cake for Milk. 🙂
What style, what elegance!!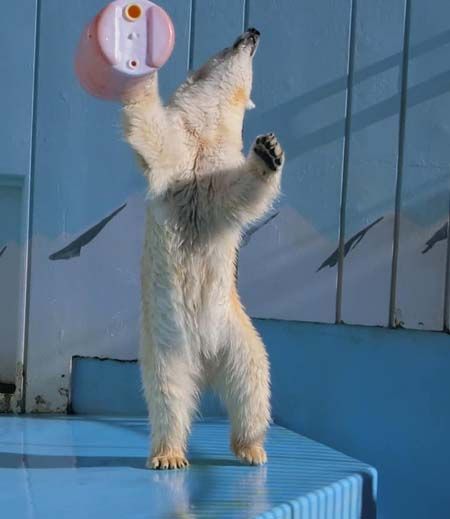 Oh bear, I wonder if she has beaten her old record now!
She looks very pleased with herself so I guess we have a new record in bucket throwing.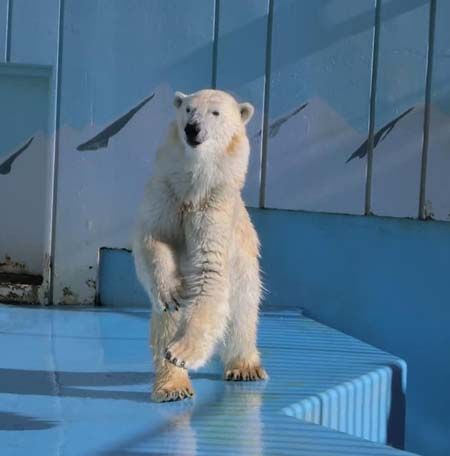 Here Milk presents a hat in another shade of pink.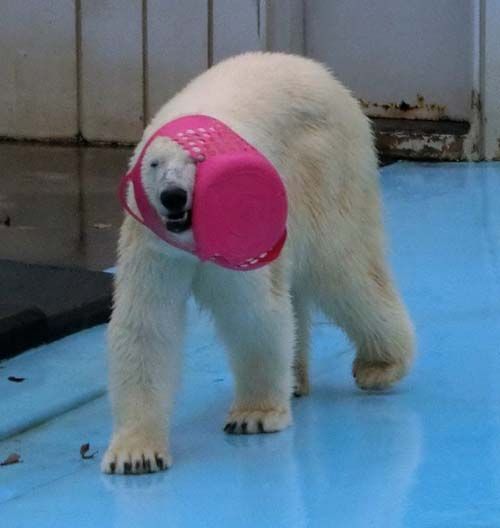 Red isn't such a bad colour either! 🙂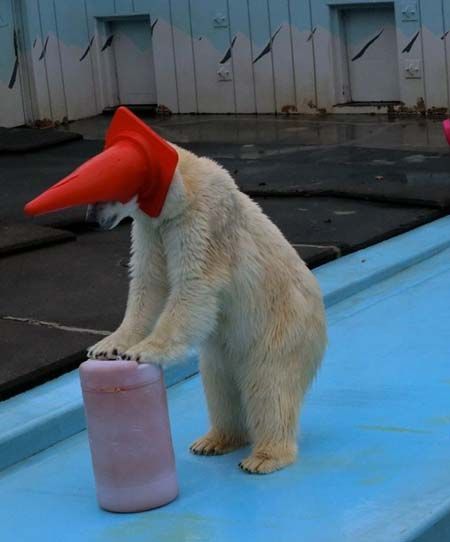 This girl knows how to entertain herself – no matter what colour her toys have. No wonder, the visitors love her. With some luck – and maybe with some patience – they can see this playful polar bear presenting her whole repertoire. Of course, she does it only when she feels like it – but she feels like it quite often! 🙂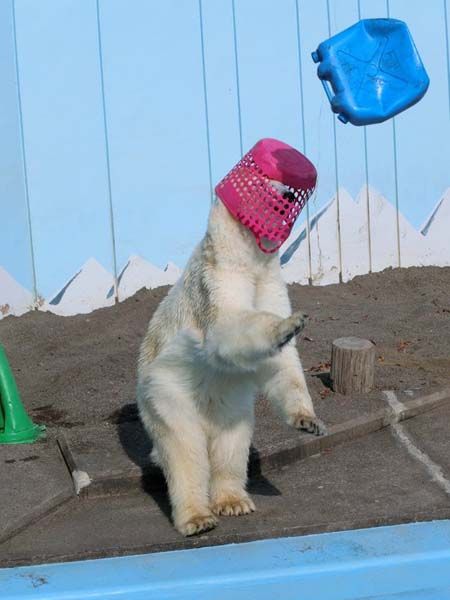 Hmm, is this a necklace, a scarf or a hat???