Today would have been Knut's 11th birthday
Dec 4th, 2017 | By
mervi
| Category:
The Memory Lane
5.12.2017 by Mervi
Dear bear angel Knut! Yes, this day could have been a day of celebration but unfortunately we must celebrate this day with our sweet memories of you. However, you are still the guiding star on our sky!
This is the first time I can't be in Berlin to meet all your dear friends but you can be sure I'm there in spirit. Your birthday in 2010 was a wonderful day. Luckily I didn't know then this was the last time I saw you.
You greeted us in your special way.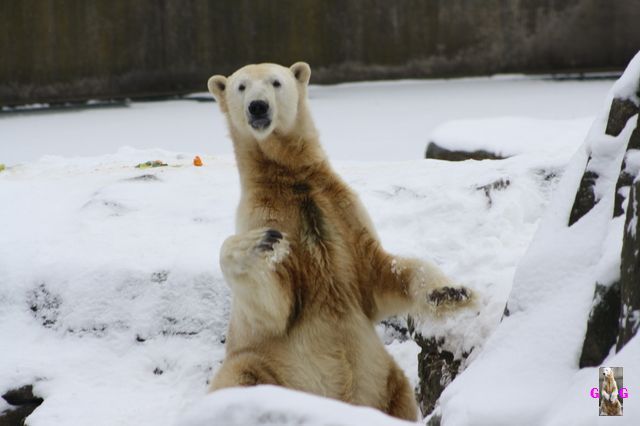 It was rather cold and there was also lots of snow in your enclosure which you shared with your mama Tosca and aunties Nancy and Katjuscha. Now only Katjuscha is still there ….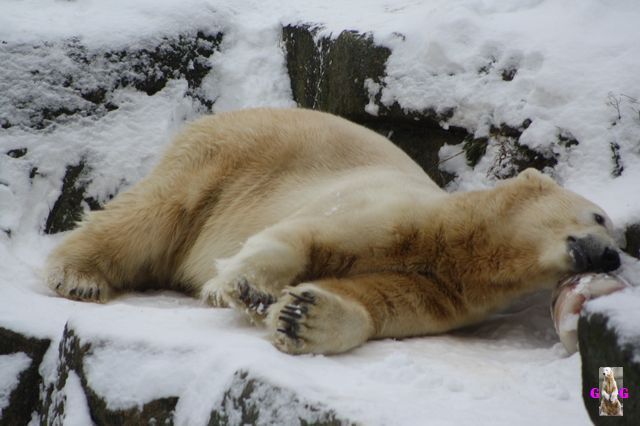 I'm glad knowing you had a chance to enjoy snow and ice during your last Winter in the zoo.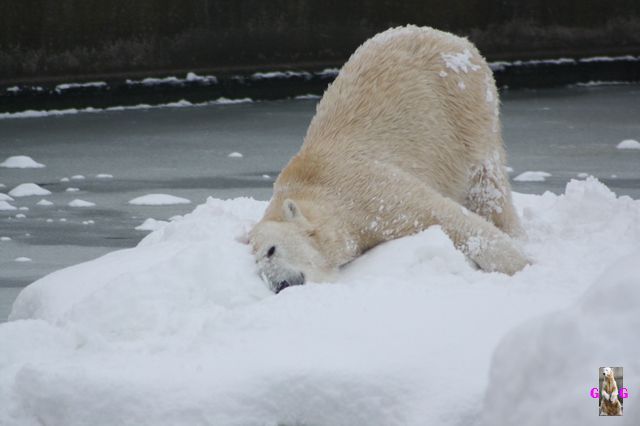 I always loved your curly neck – no matter if it was dry or wet.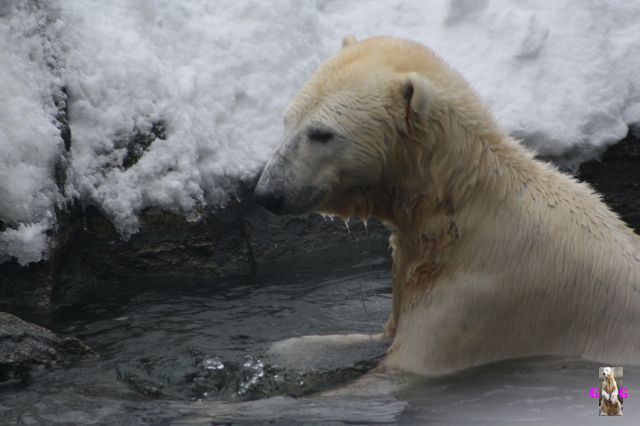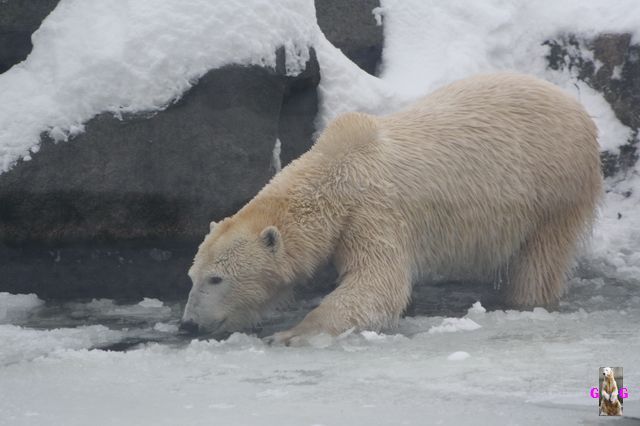 You had your favourite spot in the enclosure.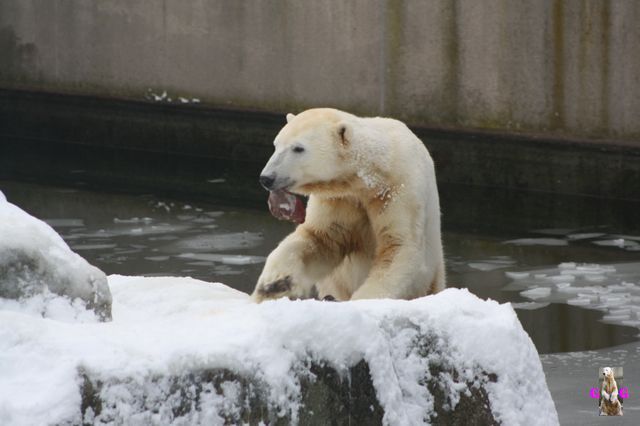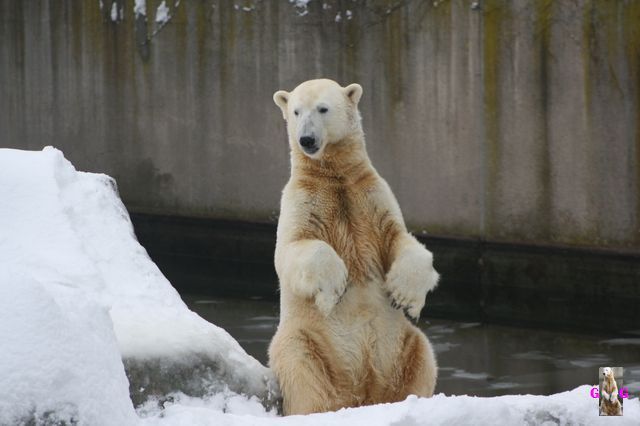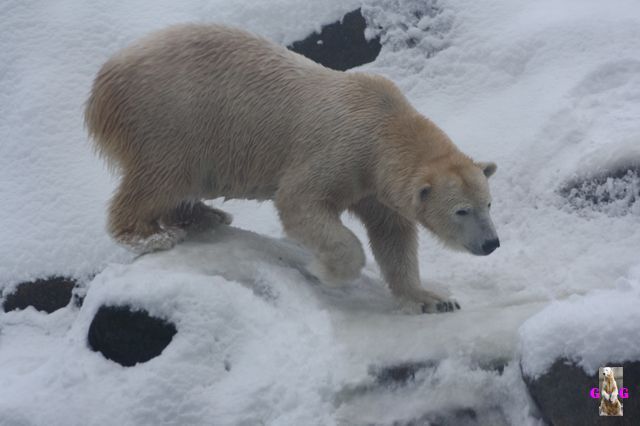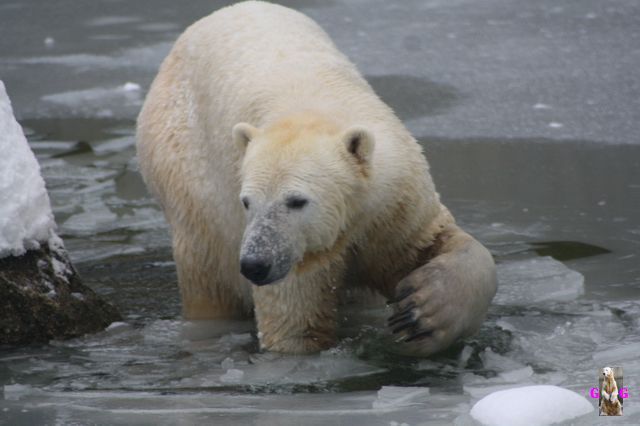 The highlight of my visit was, of course, your 4th birthday. The enclosure was surrounded by your friends singing 'Happy birthday to you'.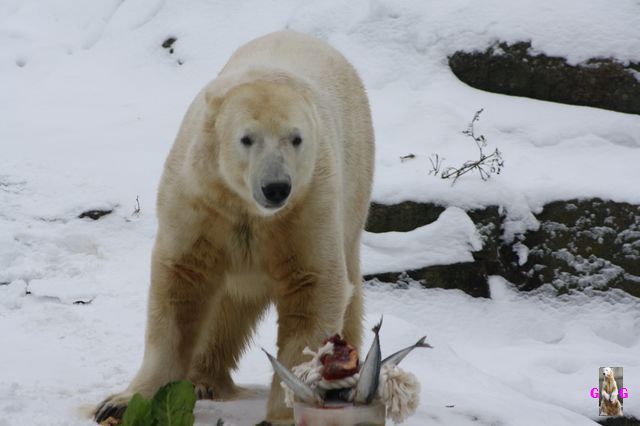 This day you didn't have to share the enclosure with the lady bears.
The keepers had prepared lovely eatable surprises for you. First it looked like you couldn't believe your eyes when you saw all the yammy things laid so nicely on the ice.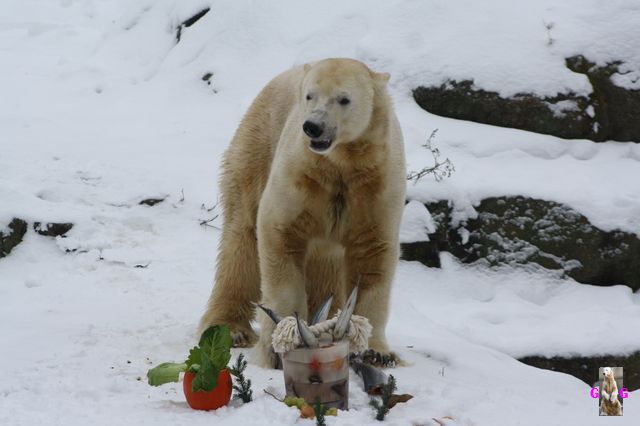 Little by little you understood all those things were for you – and you alone!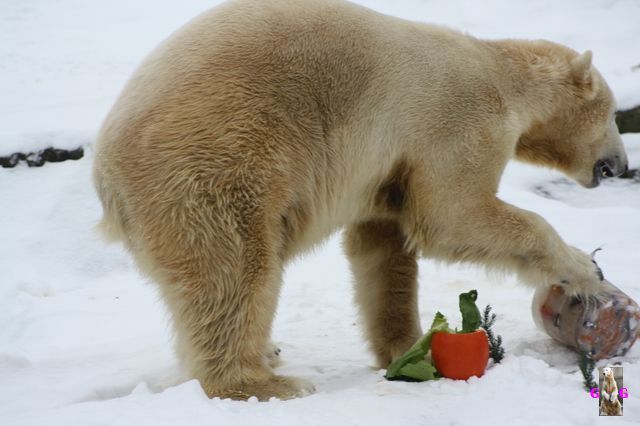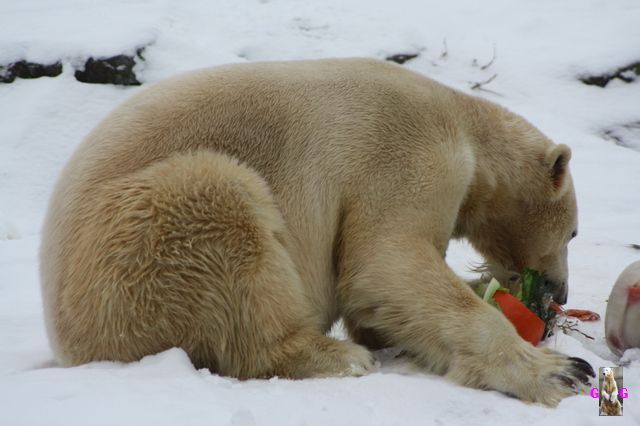 I'm sure everybody was happy seeing you looking so happy!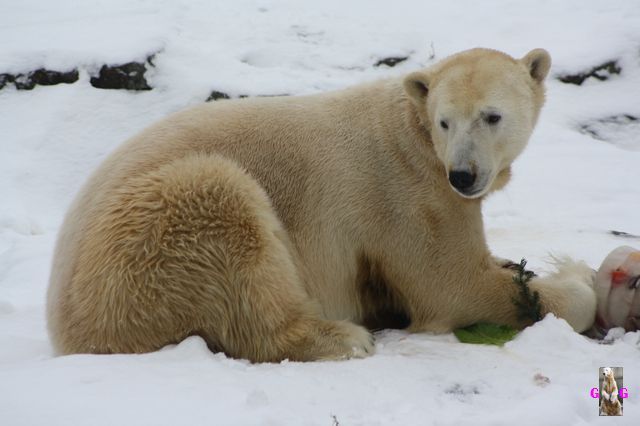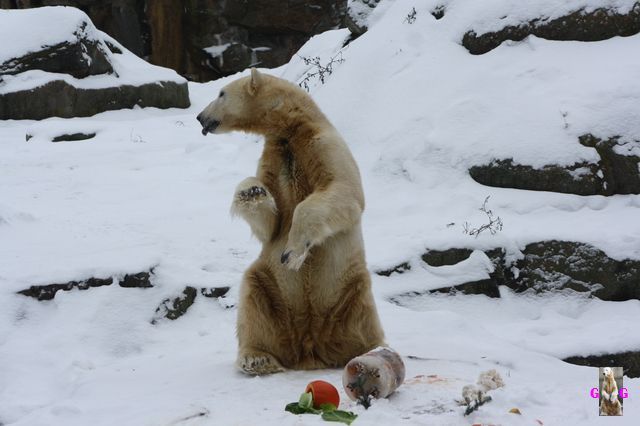 Who could have imagined that only three months later we would receive tragic news …..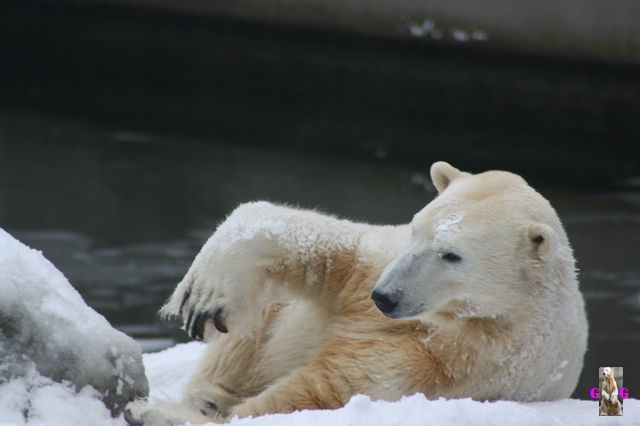 Dear Knuti, you are not with us anymore but your spirit is so powerful that we can feel your presence every single day!
I wish you a happy birthday in your Bear Heaven!
Dumba's tribute to Knut
La Dame Blanche in France has made two collages to celebrate our magic bear.