Tonja's baby is eating well – UPDATED WITH VIDEOS 14.12
Dec 13th, 2017 | By
mervi
| Category:
Tierpark Friedrichsfelde 2017
13.12.2017 – Quelle: Pressemitteilung von Tierpark Berlin
UPDATE 14.12
Eisbärbaby nachts an der Milchtheke – Polar bear cub having a drink during the night
Baby-Eisbär sucht Mamas Nähe – Polar bear cub needs plenty of cuddles
The little polar bear cub is doing fine so far. The baby visits mama Tonja's milk bar every other day. Tonja's godfathers – the ice hockey team 'Eisbären Berlin' – are very happy for their goddaughter and her tiny baby.
The visitors can't see Tonja and her cubbie 'live' but they can see videos of them in the Tierpark Restaurant Patagona.
The following photos are screen shots from the video (in the end).
Don't you think Tonja has a nice smile on her face?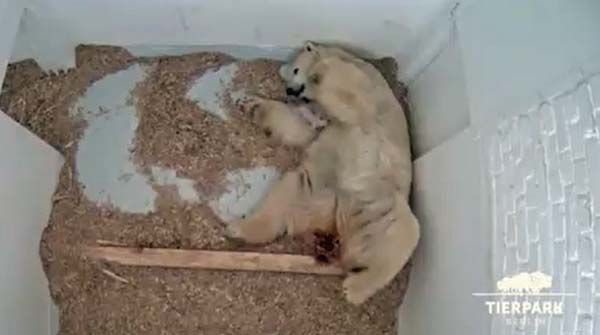 She's such a tender mother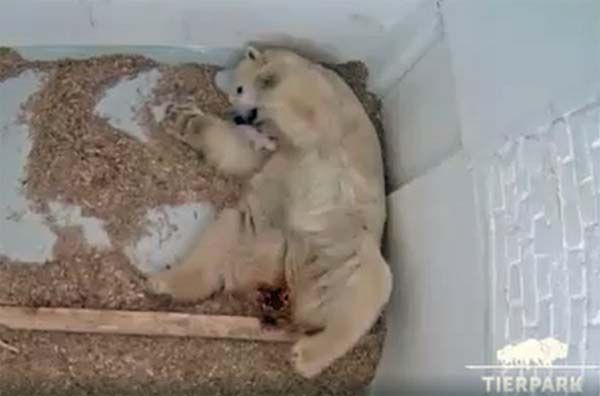 The cubbie is very tiny but it's amazing what loud noise it can 'produce'. 🙂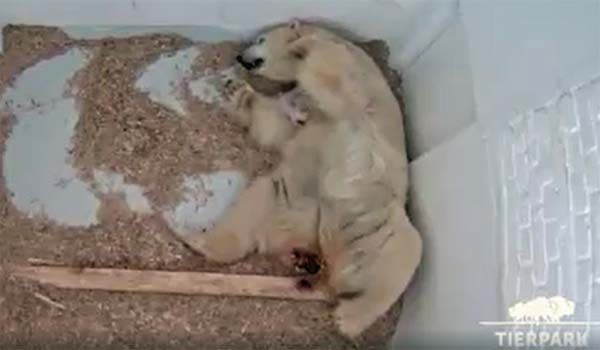 Taking care of a cubbie is a whole time job so it's  no wonder Tonja gets tired and yawns every now and then.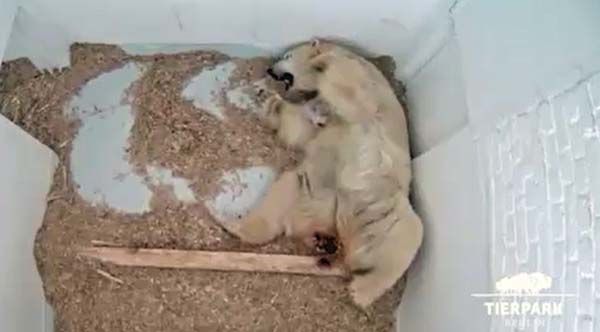 Some scratching behind the ears is also needed occasionally ….