Wilbär had a nice birthday and other news
Dec 10th, 2017 | By
mervi
| Category:
Orsa
10.12.2017 – Source: Orsa Predator Center
Wilbär's 10th birthday was celebrated today with a magnificent cake and lots of gifts in Orsa. The cake was made of 'knäckebröd', fish, yoghurt with a water melon/coconut topping. Sounds really yammy!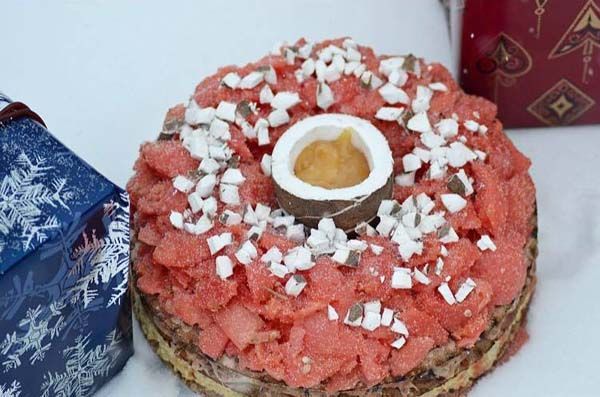 Of course, there were even many beautifully wrapped gifts to the birthday bear.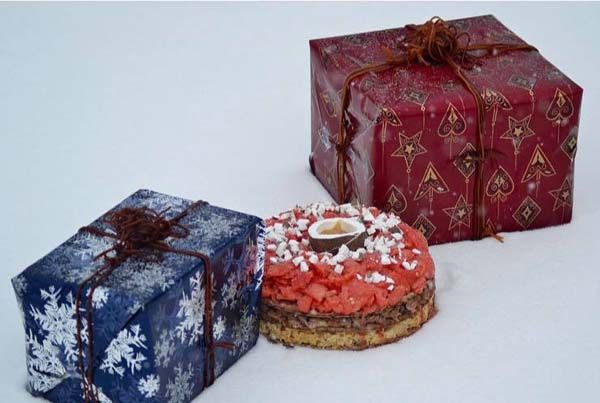 No doubt that the cake was appreciated! 🙂
Wilbär managed to keep his face very clean …..
After the excellent meal it was time to open the parcels.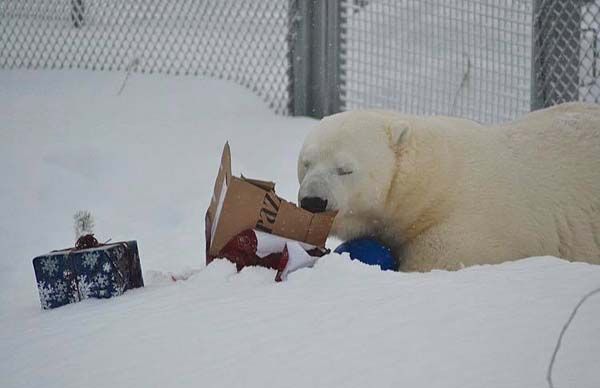 I don't know what was in them but this one seems to be very interesting!
Ewa couldn't participate in the birthday party because she has retired to her den.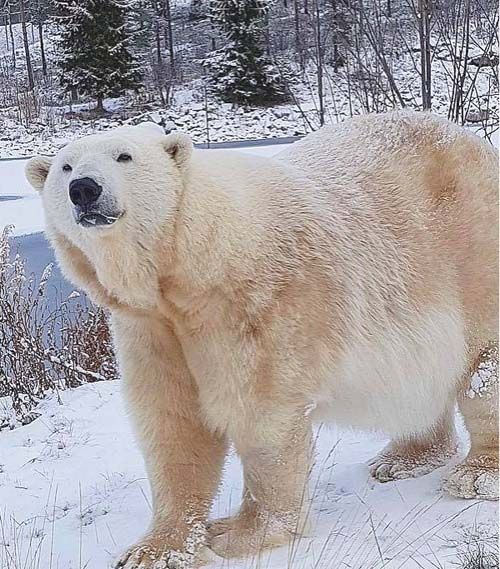 It remains to be seen if Ewa has a tiny surprise in her den but the Persian leopards had a wonderful surprise for the staff in Orsa.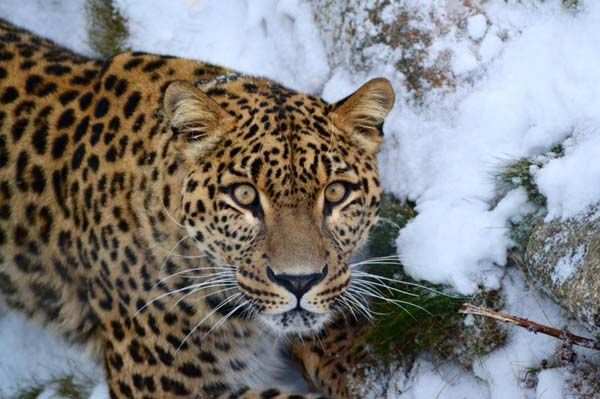 A sweet Persian leopard cub was born on the 3rd of October. This week it was time for the baby to meet the snow for the first time. The cubbie love the white stuff and was having lots of fun outdoors.
Papa leopard is admiring his off spring through the fence.
Mama Soraya keeps a watching eye on her baby.
What a sweetie!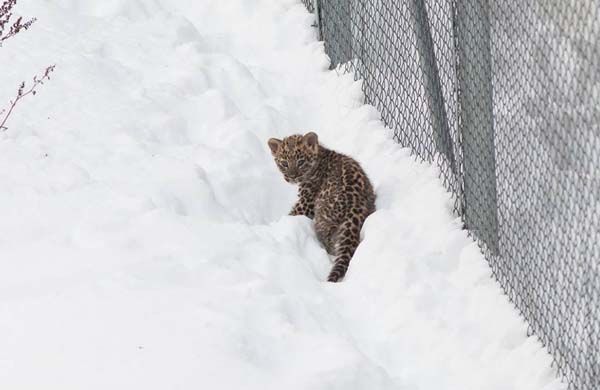 The Amur tigers love the Winter season, too.
They have lots of space on the 'Tiger Mountain'.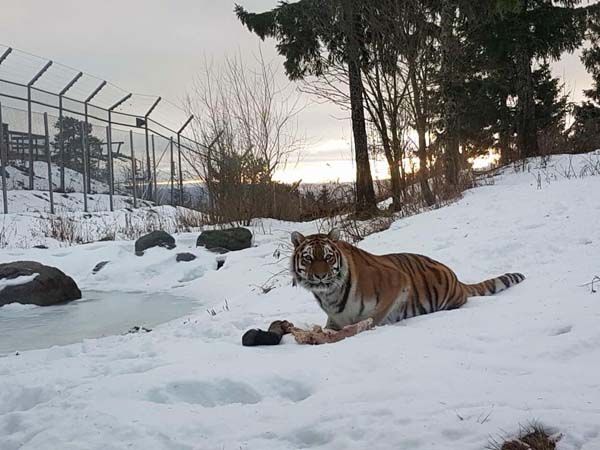 This snow leopard has made himself comfortable on this 'chateau'. 🙂
Finally a short video of Wilbär playing with his blue barrel.