BN's and Ralph's London adventure
Jan 11th, 2018 | By
mervi
| Category:
Ralph's reports
12.1.2018 by BN (Bear with No Name) with some help from Ralph
On Saturday I went to London to have lunch with a friend and saw two little Bentley motor cars with teddies in. I of course thought of all the teddies in the Knuipe.
However, BN had stayed in my pocket and he found a Ferrari that was more to his taste.
He then found a matching Rolls Royce, which made him think of Katited…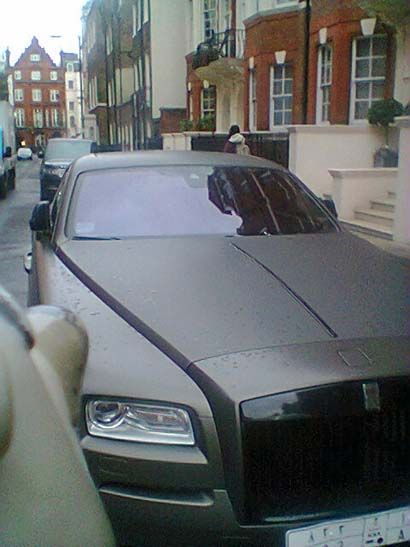 After seeing the cars in Mayfair BN was delighted to meet this Polar Bear with his lady friend in Oxford Street.
There is a You Tube video of the Polar with Santa Claus
A café near South Kensington Underground Station has these playful Polars painted on its window.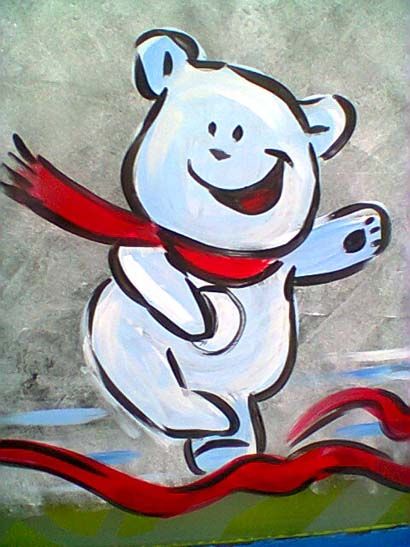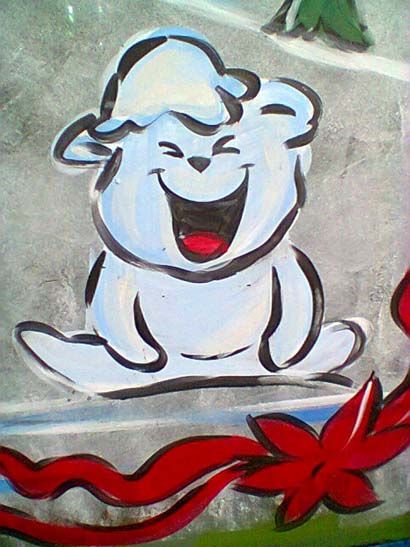 A bit later in a Christmas Market I found this Hot Spice logo which could describe Giovanna!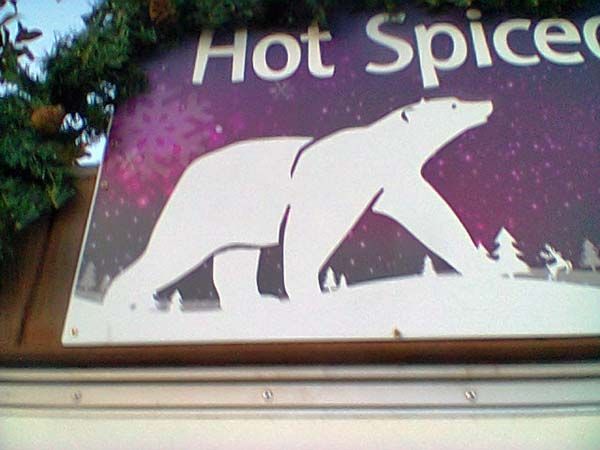 BN liked these Inuit statues in a Canada winter clothing shop so much that we photographed them. I was surprised when a rather grumpy security guard told me off for photographing without permission. Normally I do ask in shops before taking BN shots, but had not on this occasion.
A bit late on I bought this nice Polar Bear T shirt in a shop in Soho.
I asked the owner about photographing in shops and he explained why the security guard had been so upset. Apparently people come into shops with mobile phones and photo the designs and then copy them as cheap rip-offs. So I will make sure to ask in future.
Happy New Year to all from BN and Ralph