Celebration of Lyutyik's birthday and the life of Ahpun in Alaska
Jan 21st, 2018 | By
mervi
| Category:
Alaska
21.1.2018 – Source: The Alaska Zoo, Photos by John Gomes
Our beloved polar bear, Ahpun passed away on the 31st of December 2017.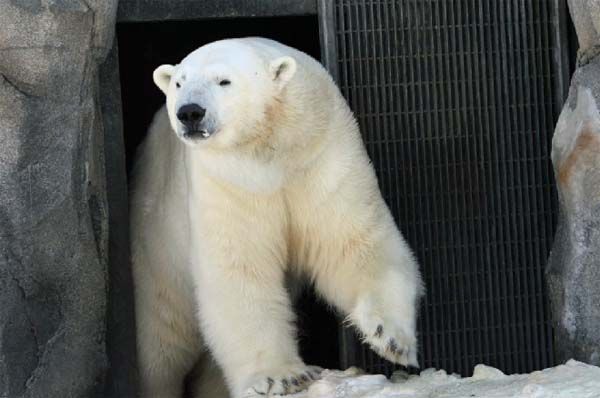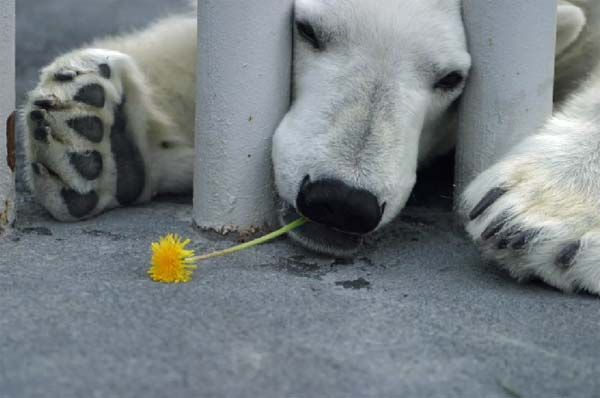 Zoo staff had the privilege of taking care of her since her arrival as a cub in 1998.
Patrick Lampi with Ahpun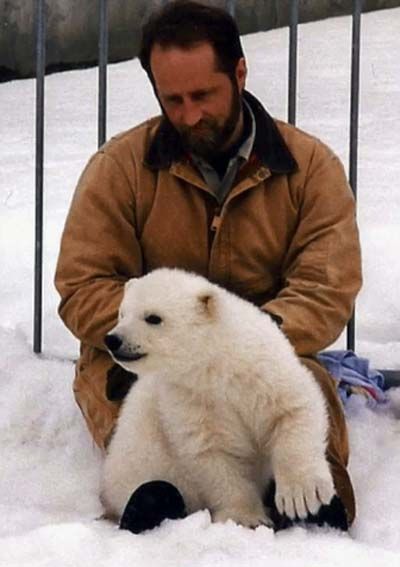 We have amazing memories of her growing up at the Alaska Zoo, first with Oreo and then living as an adult with Lyutyik, our male polar bear.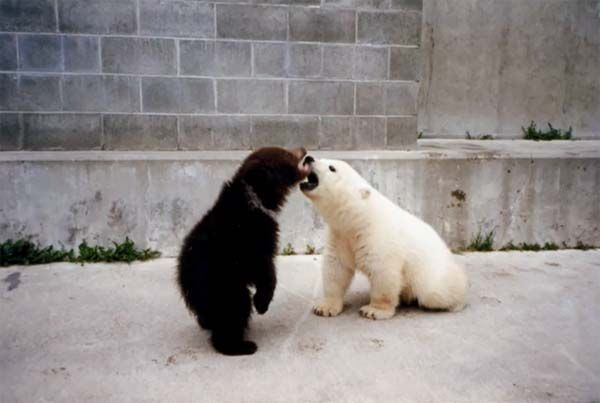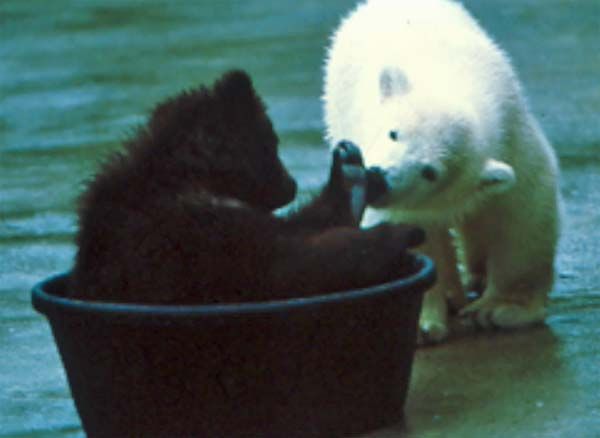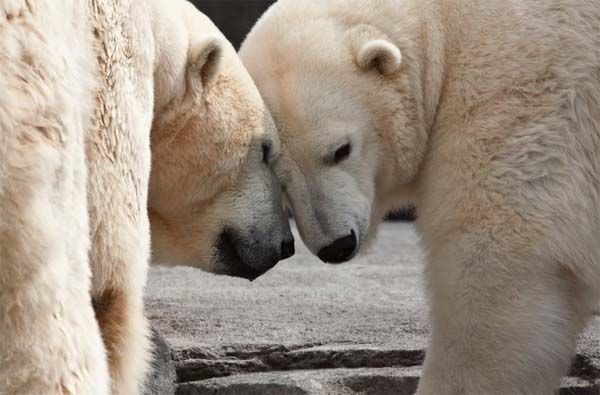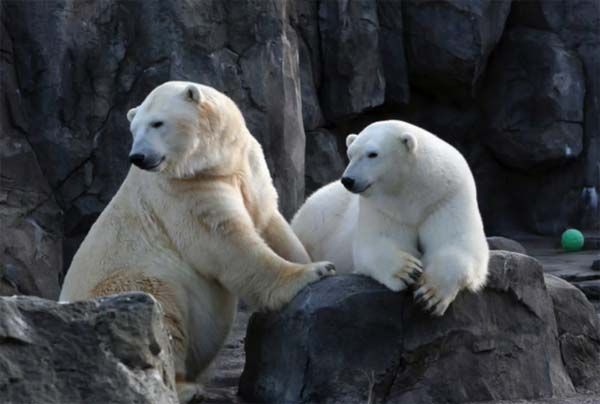 We are devastated with this loss as are zoo supporters near and far. Ahpun was in good condition and had given no indication of poor health at anytime leading up to her death. A necropsy was performed by veterinary staff and we are awaiting final results and cause of death.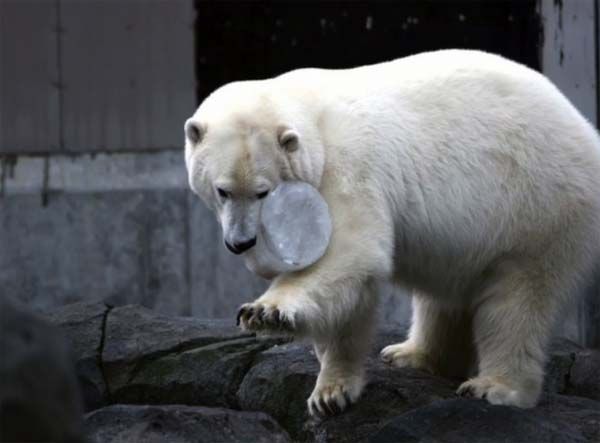 We know Ahpun was well-loved by our community, so this year's Polar Bear Birthday also included a celebration of life for her at the zoo on January 20th, 2018 from 11am to 1pm.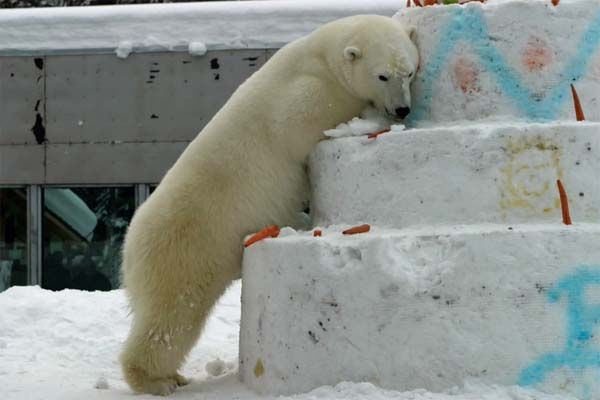 This time Ahpun wasn't sharing the cake with Lyutyik.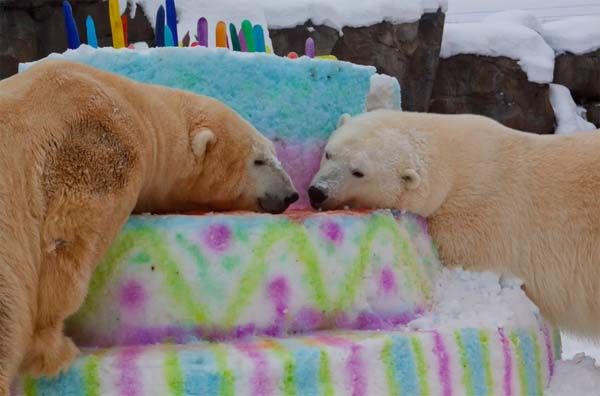 The event included s'mores at the polar bear habitat and enrichment for our male polar bear Lyutyik. While it was very difficult for staff, volunteers and visitors to hold this event without Ahpun there, we will continue pressing on for the good of Lyutyik and all of our zoo animal family. We rely on the support and strength of the community during hard times like these.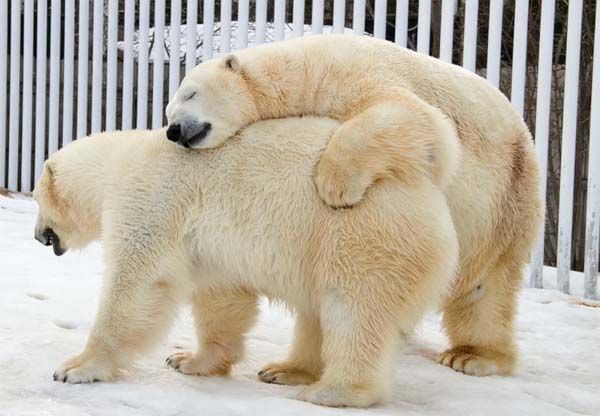 We had a slideshow featuring images of Ahpun over the years by John Gomes. This is the tribute to Ahpun that was playing in the Gateway building of the Alaska Zoo.
Ahpun Memorial – Slideshow with photos and videos