Cool polar bears in Cochrane
Jan 20th, 2018 | By
mervi
| Category:
Featured articles
20.1.2018 – Source: The Polar Bear Habitat, Cochrane – Dedicated to Ludmila
HAPPY BIRTHDAY, DEAR LUDMILA! Anori asked me to deliver this card to you.
It was a classic rough and tumble wrestling match between Henrybear and Ganukbear on the lake complete with tackling, pins, and little bit of biting. It's safe to say these boys are best friends.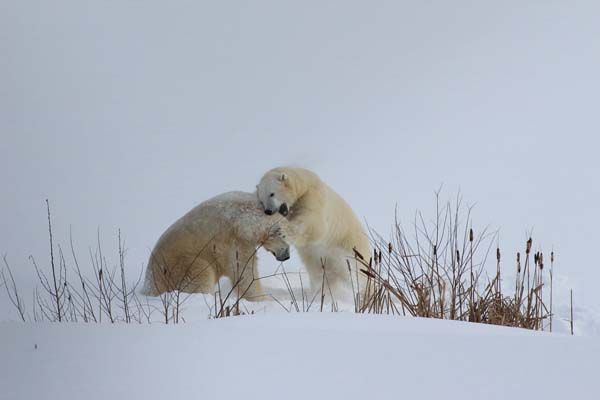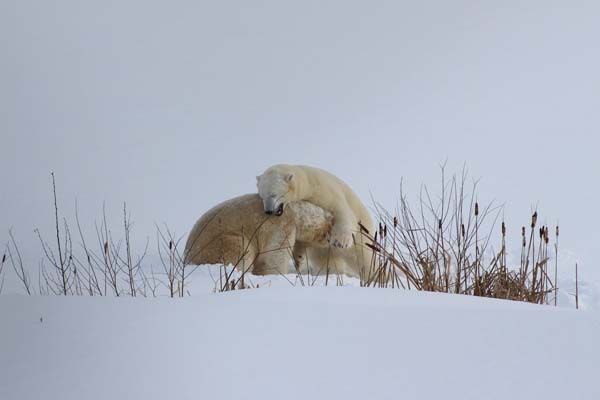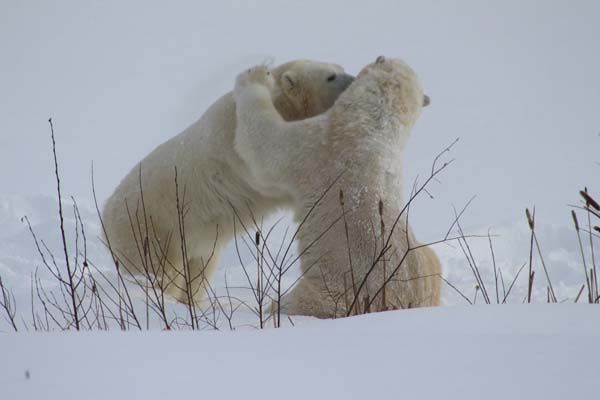 Henry and Ganuk exchanging words on the lake.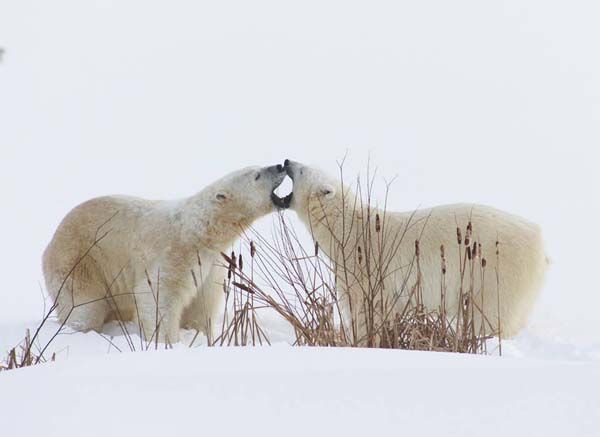 Was trying to capture some shots of Henry playing with his barrel when he caught me. He instantly decided to turn into a model and started striking poses for me. What a bear!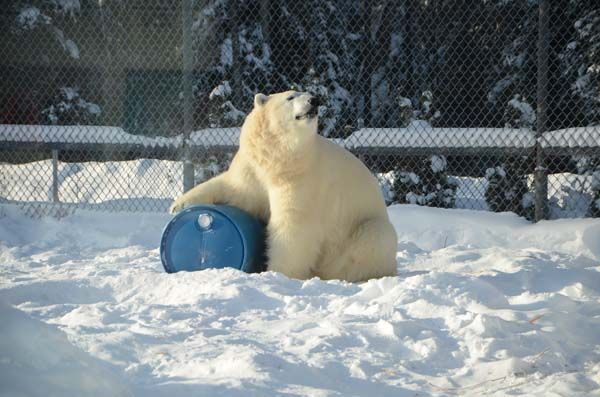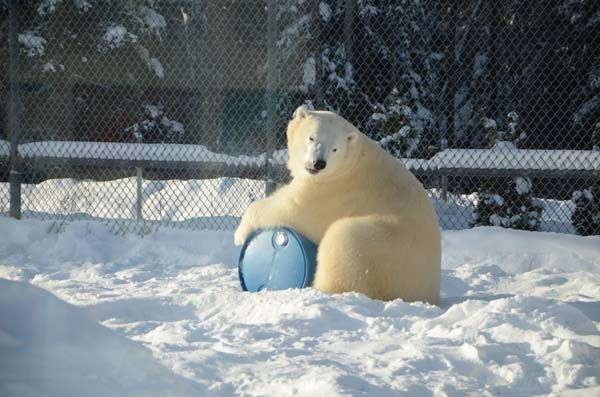 It has been so cold that even the big pool started to partially freeze over, but Henry didn't seem to mind. He was running around wildly trying to play with 3 toys and huge chunks of ice all at the same time. What a fun, not so little, bear!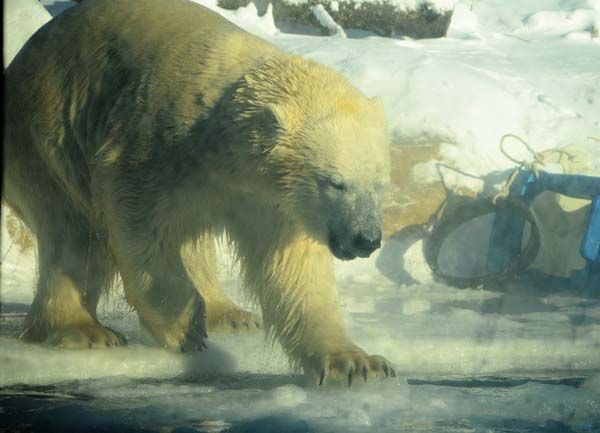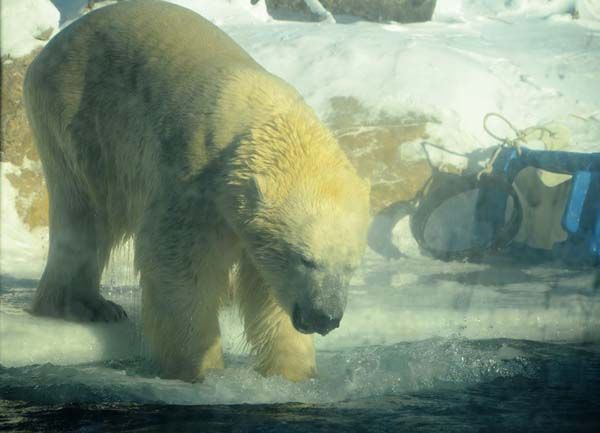 Brrrrrrr ……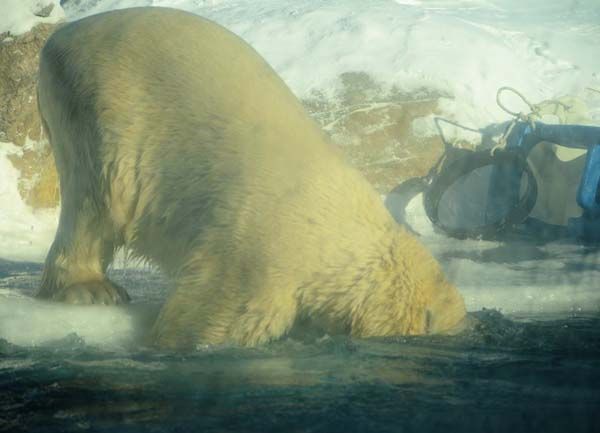 Wow! Henry and Ganuk really are cool polar bears! Knuti's Weekly wishes them both lots and lots of cool Winter days!