Knut nostalgie by Dumba
Jan 24th, 2018 | By
mervi
| Category:
Featured articles
25.1.2018 by Dumba
It's a proud achievement to maintain a blog for such a long time with less and less active people, recalling the quantity of people more or less active in the beginning of the KNUT-story and the rbb-KNUT-blog.
Thank you very much again. We ALL/e said it a lot of times how thankful we are but some things require it again and again, as there are never ending efforts necessary if continued existence is desired. And I believe: IT STILL IS!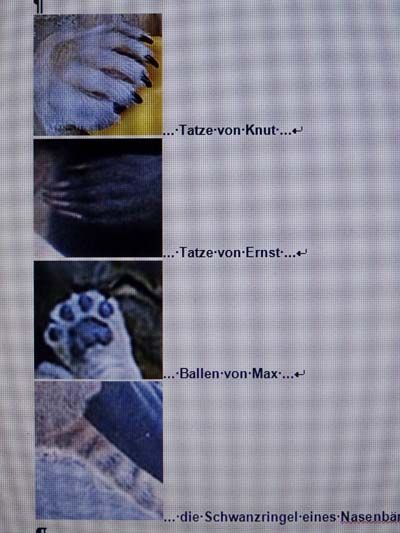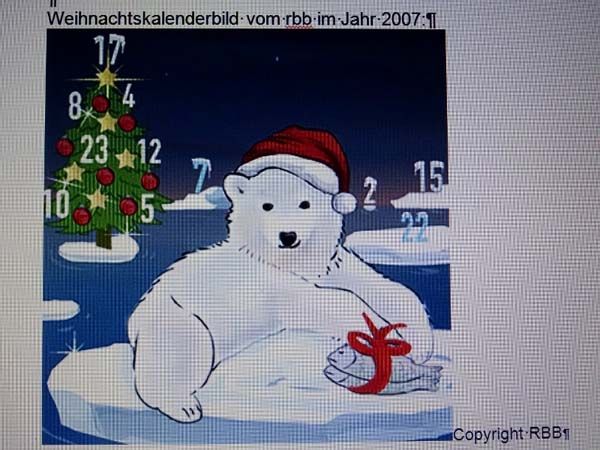 I personally started 'my'-KNUT-adventure middle of July 2007. It was the last day of the 'KNUT-shows with Thomas Dörflein'. From this day on I used to visit ZOO BERLIN up to 80 times a year and more. Nowadays it's rather 8 times per annual ticket!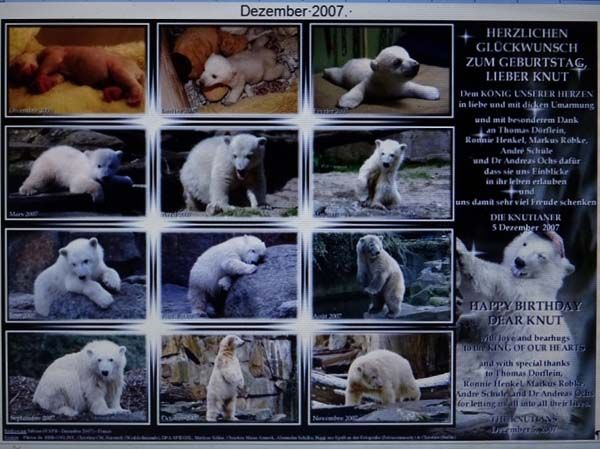 Mainly due to feet, legs, back etc. as I am not a hero as others are, and contrary to you I hate the 'Nordic Walking'-sticks 😉 But also due to other activities – and also because I am not able to achieve things in reasonable periods of time. Usually it takes me at least three times the time I had planned or thought something would take . . .
The 'KNUT-' and the 'KNUT-and-TD-time' was a special and even important time for the majority of us who are still visible in one or another blog.
This time had real impact on our lives! We had lots of fun – in any case with KNUT and all the other beloved animals. Sometimes things got a bit out of control among the visitors. Good thing: I am convinced not only myself but also others learned a lot from the good as from the not so good.
You have a big share on our sticking still quite strong to the whole story and to everything in connection with polar bears, other bears, and all kind of other animals. Sometimes we get even OT-extra-interesting news via your blogs – we otherwise most possibly would have missed.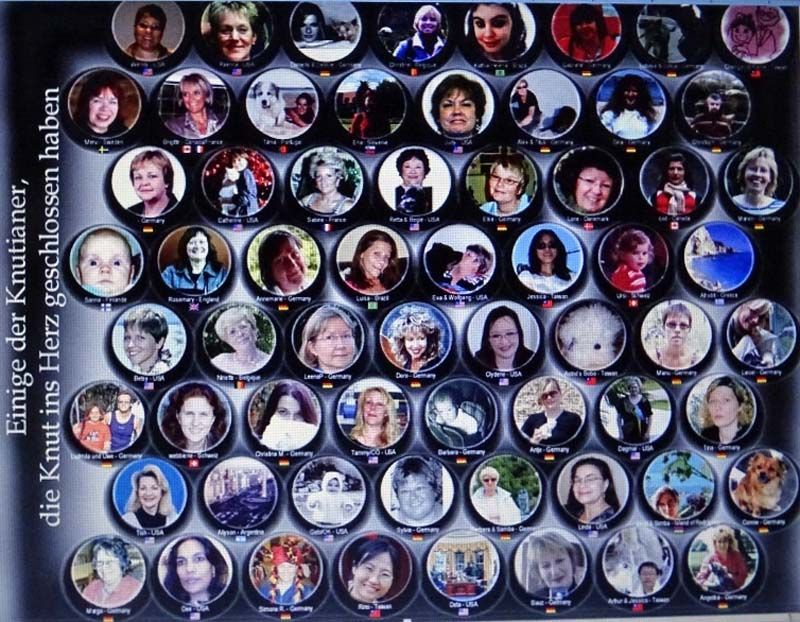 My big compliment: Usually you are my FIRST and most of the time ONLY source of the remaining KNUT-blogs and anything in connection with BEARs!
Wishing you the health AND energy AND will to go on with your work and wishing you always sufficient readers, watchers A N D also active parties (say: people!) who do support you in one or another way, in order you don't lose interest and joy in 'the matter'!