Ralph's Toys : Berlin December 2017
Jan 4th, 2018 | By
mervi
| Category:
Ralph's reports
3.1.2018 by Ralph
Some people have asked to see pictures of the various Polar Bears that join me on my travels, so I thought I would collect a few from my recent trip to Berlin.
The first is a delightful little enamel cast Polar Bear with little jewels who joined me on the way to the Zoo from the airport on Thursday morning. The Polar Bear cub mug comes from the Tierpark gift shop.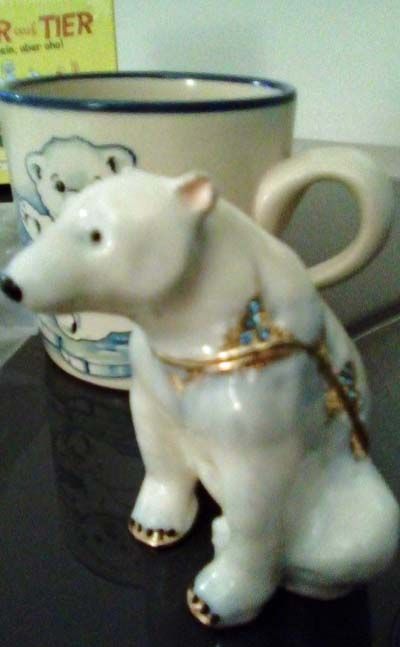 On the Friday I was fortunate enough to find a shop run by an old friend who I had first met in Berlin in 1987 when I had bought a Siku model airport and planes from him. We had a long chat as I had not seen him since 2011 when I had stopped visiting Berlin. I was delighted when he gave me these little Polar Bear cubs made in East Germany (DDR) at the time when Bjoern Heinrich had been a cub in the Tierpark.
A little later that day I bought a pair of cubs made today by Ravensburger in their Tiptoi range.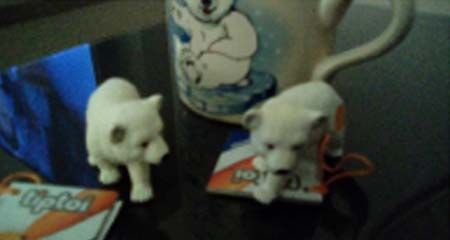 Back in 1978 I visited Berlin for the second time in my life (the first was with my parents in August 1961) and found a wonderful toy and model shop near Beusselstr S Bahn station.
I saw a tower crane in their window, which as I was travelling on an Inter Rail card and had only a single bag I was not sure if it would fit. One of my many loves are big cranes. The shop explained that it came like this.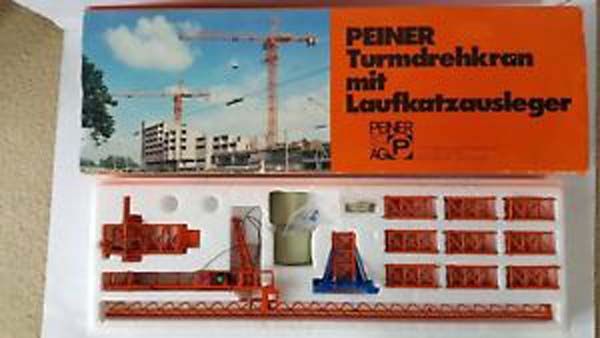 So would fit nicely in my bag.
This time of course my interest was more of the white and furry kind. The following lovely Steiff bears joined me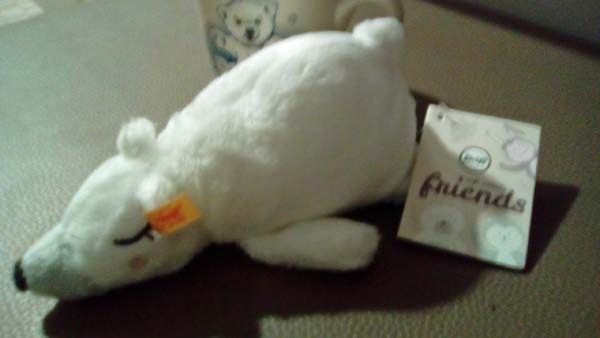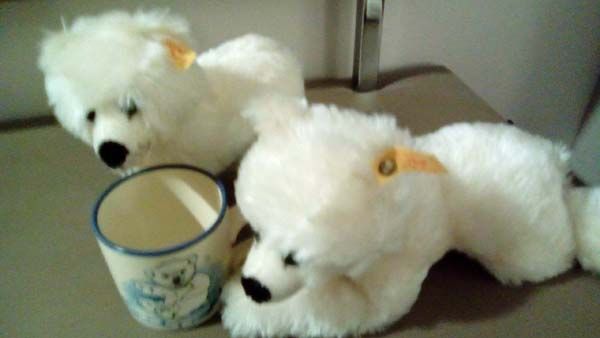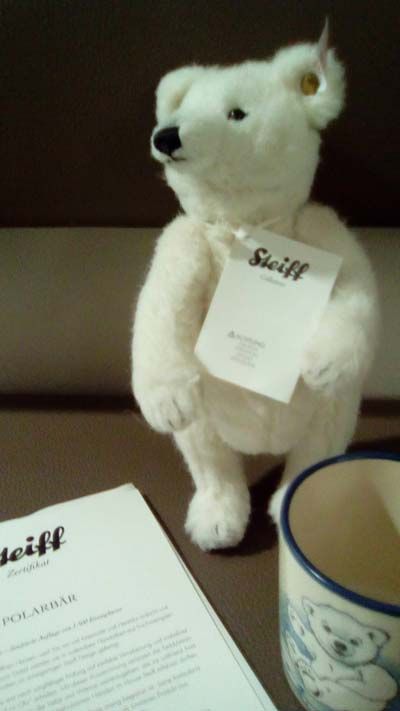 In the Schlossstrasse in Steglitz there are many interesting shops and I found these little friends made by the German company Bullyland.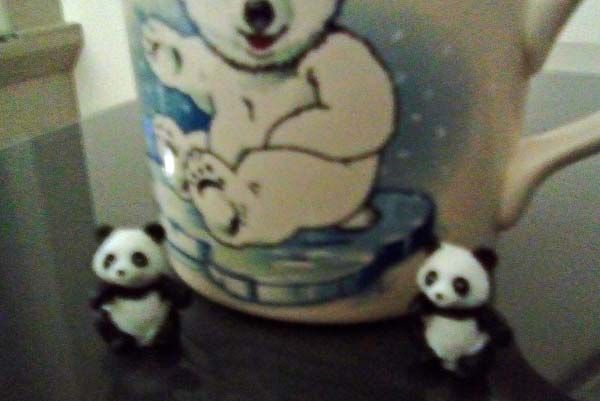 The Berlin Pandas all of my own. All I need now is a Panda Garden.
In the same series and size I bought these as well.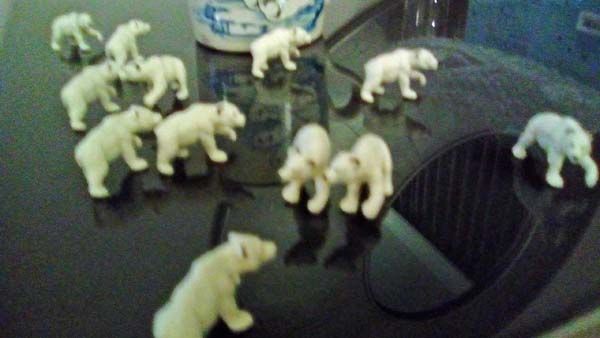 Wrangel Island on my coffee table or Doncaster 2020!
Two ranges that always have nice little cuddly Polars are Kuschelwuschel, sold in Karstadt, who also offer really big Polar Bears that I would love to own.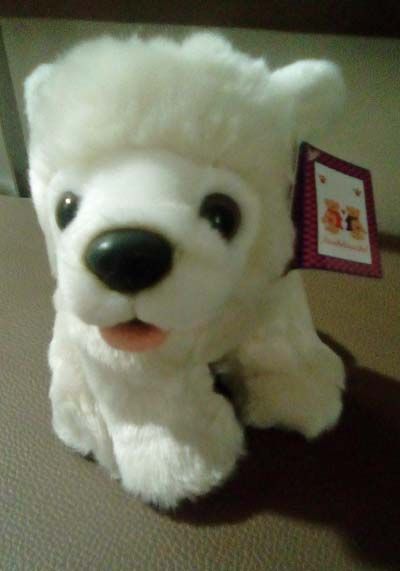 And Koesen who are the East German competitors to Steiff
I was attracted to this little chap by the accurate grey nose painting but he does not appear on the firm's site. I found him in Ka De We. He is in a special little range for young Children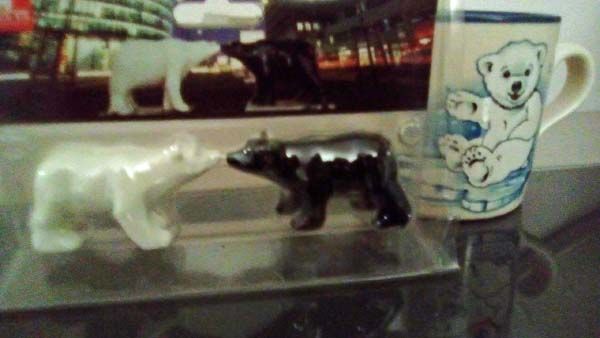 To say goodbye I leave you with the Berlin Buddy bears. A lot of people could learn from this little image that unites black and white, and I do not just mean bears..
Oh yes there is a little game in the background of the first picture called Tier auf Tier. You can guess why I bought it, but to find out more, here is a link to a very useful website in the US about games.