To dive or not to dive ….
Jan 18th, 2018 | By
mervi
| Category:
Denmark
18.1.2018 – Source: Aalborg Zoo
It's obvious that Nuka and Quilak have very different kind of temperament. I don't know who is who but the other cubbie throws herself without fear into the water while the other rather stays on the shore and takes things a bit easier.
The photos are screen shots from the video – that's why they are unsharp.
Come on, sis! Let's play water games!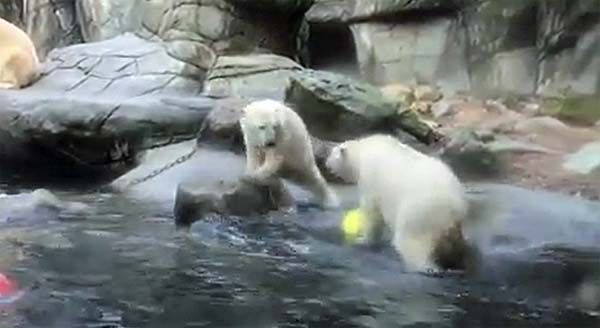 Are you ready?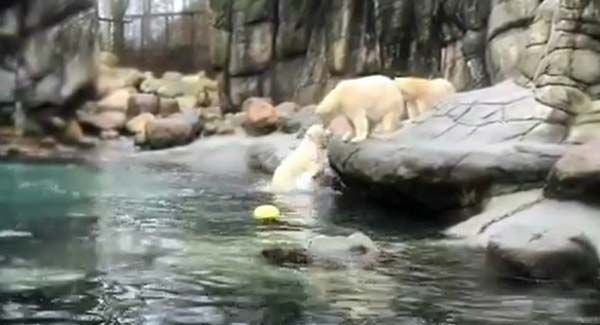 OK, I'll play for myself ….
Even though there are differences in their behaviour the twins, of course, love to fool around together as you can see in the video.