Winter in Tiergarten Schönbrunn in Vienna
Jan 29th, 2018 | By
mervi
| Category:
Zoos in Austria
29.1.2018 – Photos by Jutta Kirchner
It's been snowing even in Vienna and many inhabitants in the Tiergarten Schönbrunn have been enjoying the white stuff.
Of course, especially the polar bears Lynn, Ranzo and Nora are happy about the Winter weather.
Nora hasn't been introduced to Lynn and Ranzo. She has been exploring her new home and judging from her facial expression she's very satisfied with the accommodation.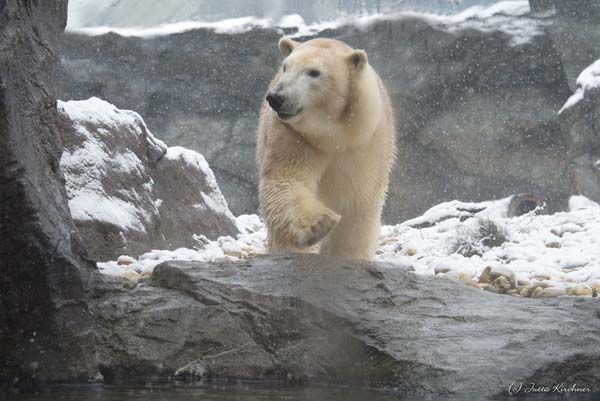 Nora looks very glad about the snow flakes, too!
Yippee, I can see more snow flakes falling!
The 'old couple' Ranzo and Lynn have been waiting for the Winter but now it has come!
The water in the pool is very chilly but that, of course, is not a problem for a polar bear!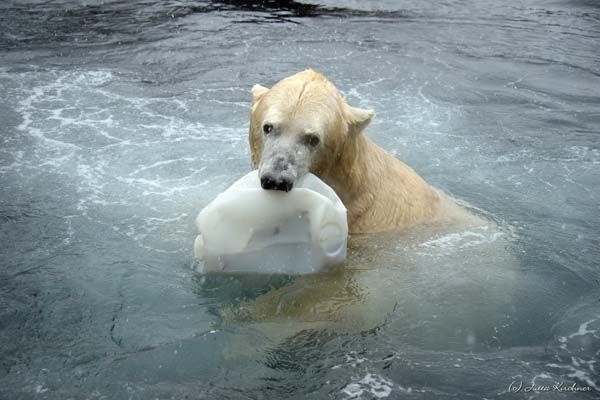 A study in cuteness
Hey, this is my kind of weather! 🙂
A white savannah? The cheetah seems to be wondering …..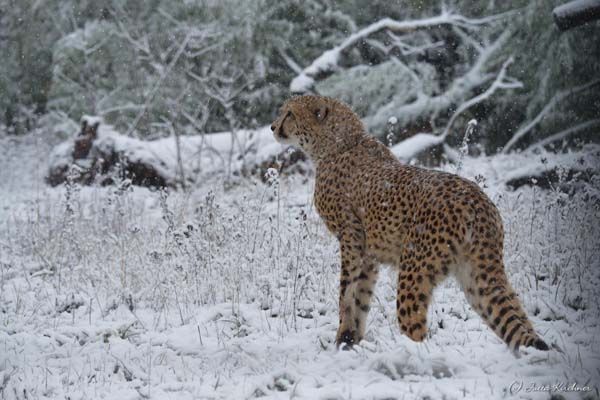 What a fantastic sight!
The face of a red panda must be one of the cutest in the world of animals!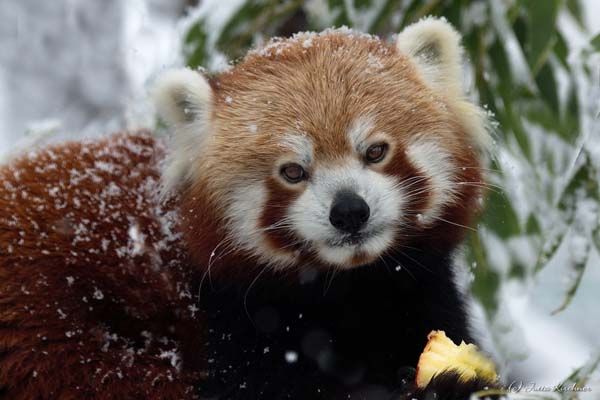 How does the snow taste? 🙂
Another beautiful sight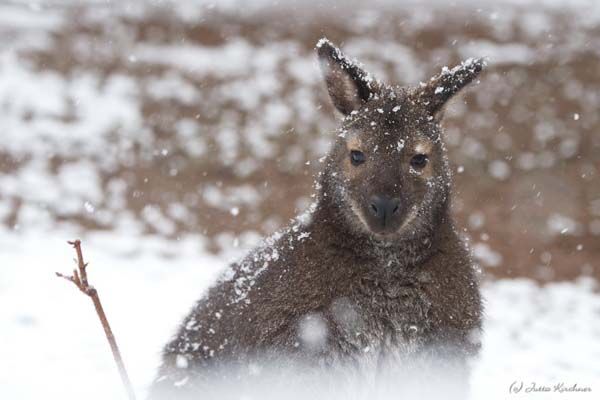 The panda twins are having bundles of fun frolicking in the snow.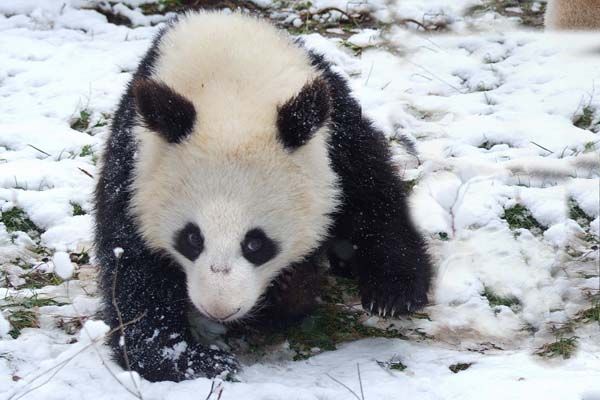 Playing in the snow takes a lot of energy so a snack break is needed for 'filling the fuel tank'!
Mama, isn't it fun to have white, soft snow under our paws?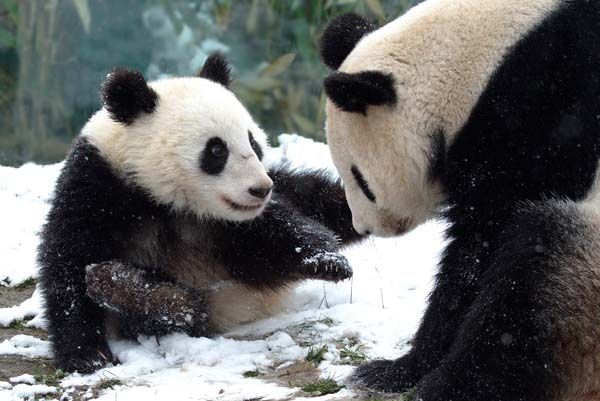 Bird's eye wiew
Surprise! It's me up here!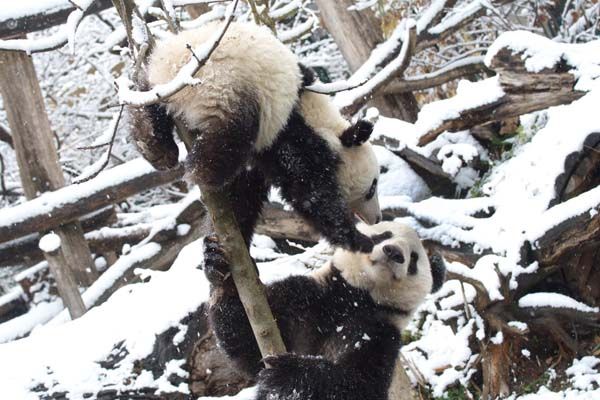 Knuti's Weekly wishes Jutta and all her four legged friends in Schönbrunn a pleasant Winter time!