A lovely day in Planckendael – UPDATED with 2 videos
Feb 1st, 2018 | By
mervi
| Category:
Plaenckendael
1.2.2018 – Posted by Patricia Roberts, Videos by Jos and Cecile
Cécile and Jos have been visiting Planckendael again and as usual, according to good old traditions, they have made some videos.
In the first video, you can meet Kanvar. He was born in Spain and as a young bull came to Zoo Antwerp. Maybe, you will remember that Zoo Antwerp is now a place where young elephant bulls can stay for a few years before moving to their forever zoo. He arrived to Planckendael last year in July to replace Chang (who is now in Copenhagen).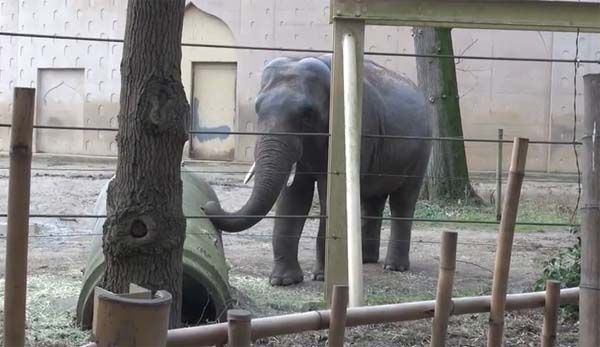 But not before Chang was having sufficient time to learn him how to behave with regard to the ladies. Na ja, for making babies, he will have to wait a few years since all ladies have or are going to have a baby. Maybe you will remember that in 2014 I told you about the game between Ming Yung and Kanvar and the tyre. Then they both were still kids, now almost adults. In the video, one can see that Kanvar is a very calm and friendly giant who knows perfectly well how to get his hay.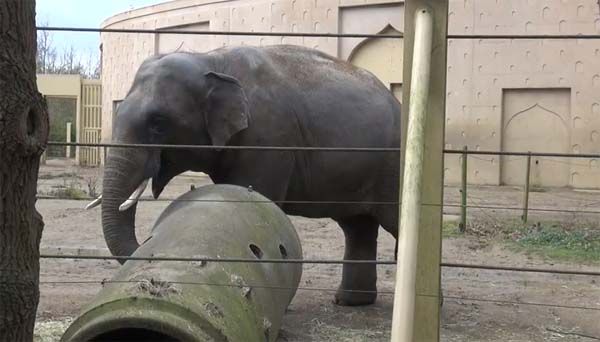 The second video is showing some other animals.
Our Indian lions: the mother and the youngsters on the roof and the meadow and the "king" of the family making sure that his manes do not get wet!!! Vanity, your name is man, isn't it.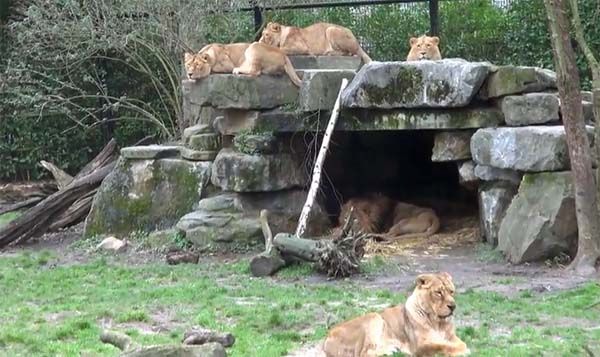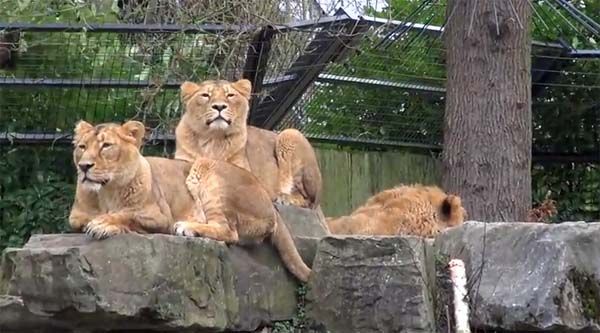 A pretty blue lobster "trying to escape" or so and "walking on high heels".
The emus do not care about the weather and just enjoy their life. But frankly said, they always look a bit muddy. By the way, their names are Cécile and Jos (and I swear that I am NOT KIDDING!).
And then, last but not least, the last of the Tasmanian devils in Planckendael, mother Miena.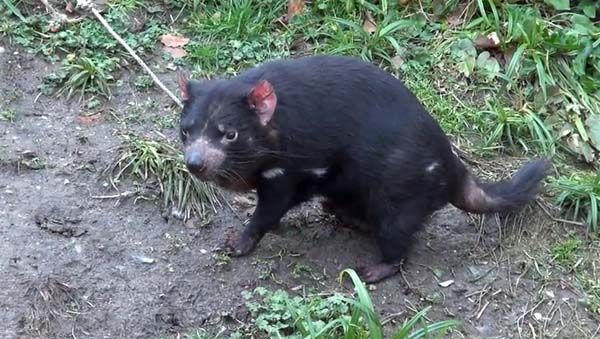 She arrived together with her daughter Corinna in 2017. They were a gift from Denmark. The two sons of Miena went to Pairi Daiza. Unfortunately, Corinna died.
Hope you like it, Dear All.
Cécile and Jos have posted two new videos:
In this video you can see the two Tasmanian devils when they came to Planckendael
Birthday surprise for young Lions Rani, Ravi and Raman on the 25th of January when they had their 2nd birthday.