Baby boom and new inhabitants in Orsa
Feb 12th, 2018 | By
mervi
| Category:
Orsa
12.2.2018 – Source: Orsa Predator Center, Photos by Johanna Berglund
There is a baby boom in Orsa Predator Center. In addition to all the births two new animals, important to the species, have moved into the park. One of them is a new polar bear Hope. Recently, the park has also received a new snow leopard. We have told about Hope in a separate article so now I have the great pleasure of introducing Bhavani.
The snow leopard, named Bhavani, was born June 7, 2016 in Green Zoo Wuppertal in Germany, says Johanna Berglund. There were a total of three snow leopard cubs, and Bhavani is the first to leave and move to another park! Before moving, Bhavani was trained to stay in the transport box so there would be no problems when it was time. The journey to Orsa went very well, and even faster than planned.
Bhavani is currently living in the Leopard Center, in a backyard and stables, where she is acclimatizing with the new environment and the keepers.
When Bhavani has finished her 'introduction period' she will be together with the male Shan. There are two enclosures for the snow leopards. Right now Shan can go either in the lower or in the upper lawn and Bhavani will stay on the top level of the enclosure. Later they can choose where they prefer to stay.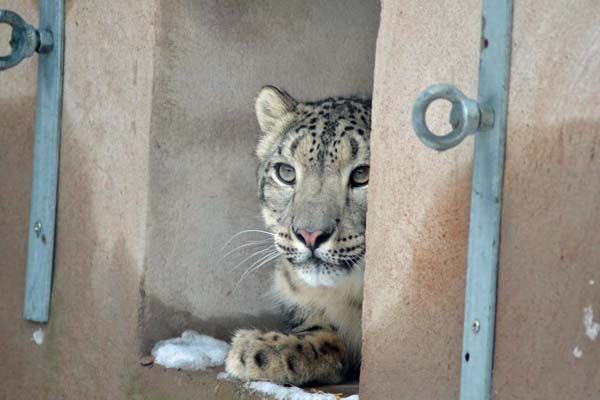 The move of Bhavani is a part of the European conservation program for snow leopards, where Green Zoo Wuppertal participates. In this program, the zoo parks of the European Zoo Association work together to raise and preserve this threatened species. Orsa Predator Center also supports the Snow Leopard Trust organization, which works to investigate and protect the rare and threatened snow leopards in the wild.
Baby Boom
There have been several happy family news from different enclosures in Orsa.
The keepers in the park have with great curiosity and excitement followed the pregnant Zaria in the so called Tiger Mountain.
Mother Zaria was born in 2010 i Port Lympne Animal Park i Storbritannien. She came to Orsa in 2016.
Papa Yegor was born in 2008 in Amersfoort i Holland. He arrived in Orsa in 2010.
A few days after the estimated date of birth we could both see and hear the kids. It was a fantastic experience. On January 25, we managed to distract the mother for a while, to enter the space where they live. It went very well, we could make a health control, chip mark and decide the gender of them. It turned out to be one of every sex and the kids were in very good condition. The births themselves took place on January 17th.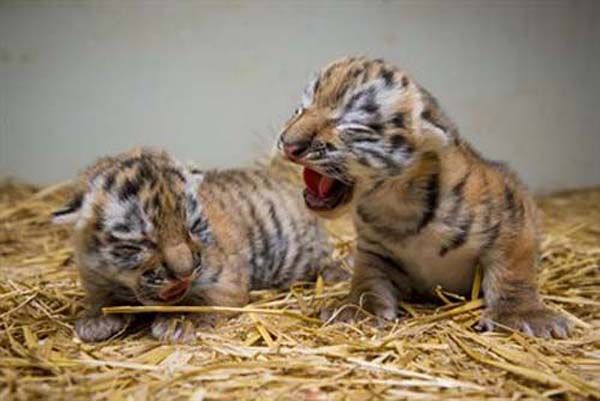 On the 7th of February both kids have opened their eyes and are still doing fine! Zaria takes good care of them. She is with them all day washing and nursing them. Soon they may begin to discover the surroundings themselves and move to a view where you can see them! They're growing fast and we'll keep you updated, Johanna says.
In another report from Orsa we've presented the sweet Persian leopard cubbie that now has a name Janga.
Mamma Soraya doesn't let anybody approach her little treasure!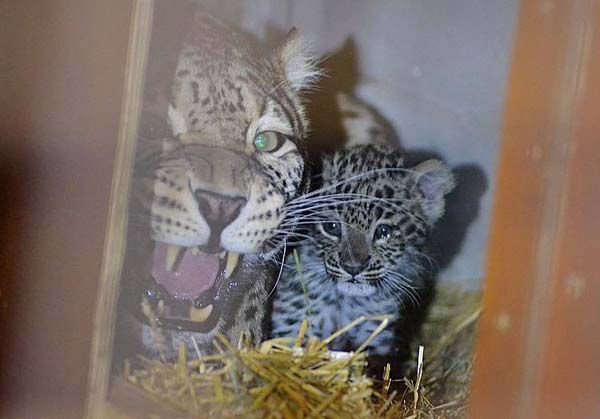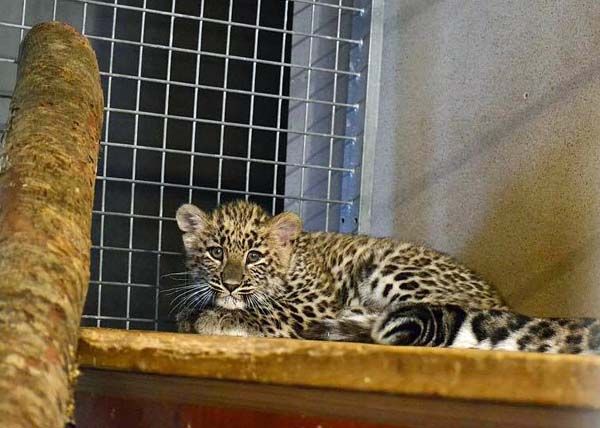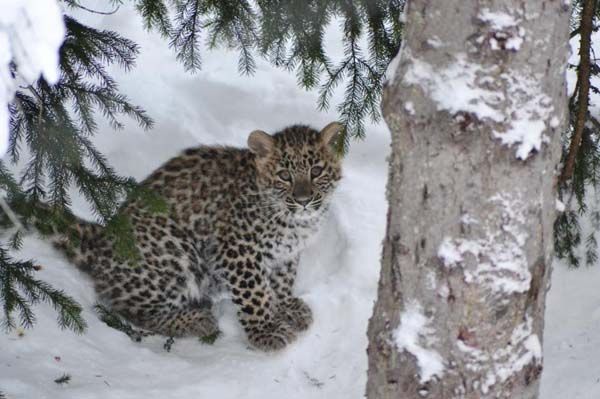 We also know one of our brown bears Mette has given birth to at least one cub. They are, of course, still hibernating but we're looking forward to meet the mother and her cub/s in the Spring.
Orsa Predator Center is a real Winter Wonderland – here are a couple of impressions: