Baffin and Momo in Hamamatsu Zoo
Feb 20th, 2018 | By
mervi
| Category:
Featured articles
20.2.2018 – Photos by Michiyo Koyas
There are many polar bears in Japan that we don't know very well so I'm glad to present two 'new' white, fluffy friends to you in this magazine.
Please, meet Baffin and and her daughter Momo nicely posing in the morning sun.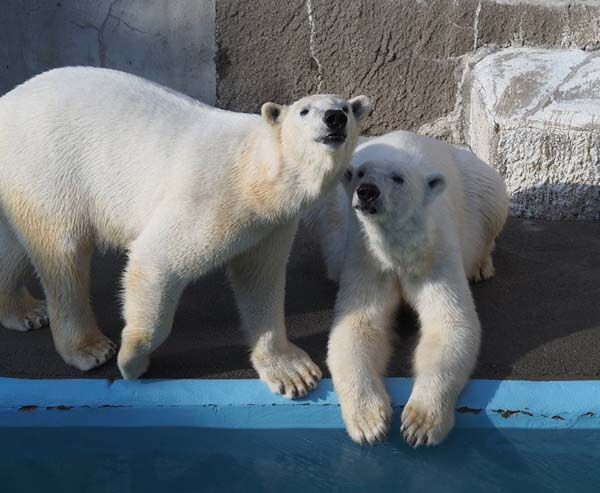 Mama, will you check if I've grown during the night?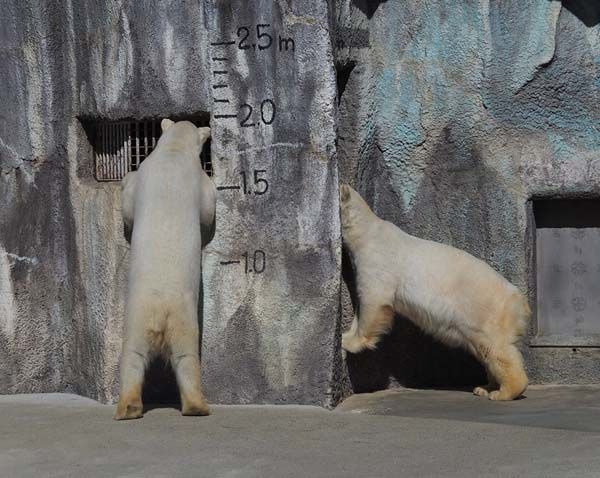 Baffin – born in Kolmården, Sweden in 1991. She lived first in Osaka but mover later to her current home in Hamamatsu Zoo. She's even the big sister of Ilka and Nuuk that now live in Skandiviske Dyrepark in Denmark.
Momo (whose name means 'Peach') – the daughter was born in Osaka 2014, Vater's name is Gogo, born in 2004 in Perm, Russia
Some stretching before other activities.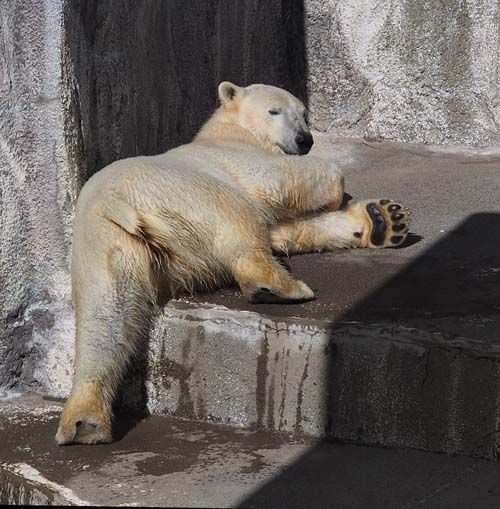 What shall we do today?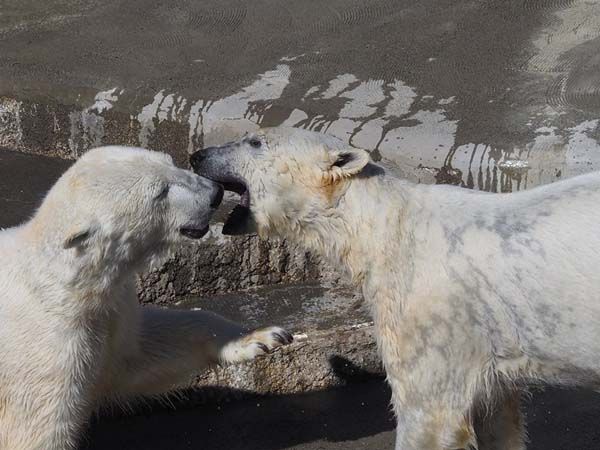 Follow me! I'm sure even this day will be filled with new adventures!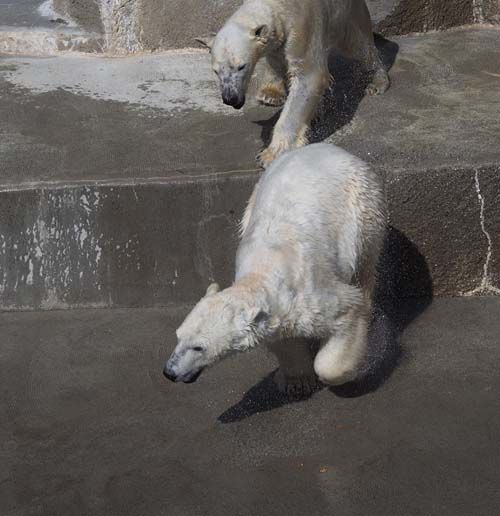 Oh, there's a nice ball for us!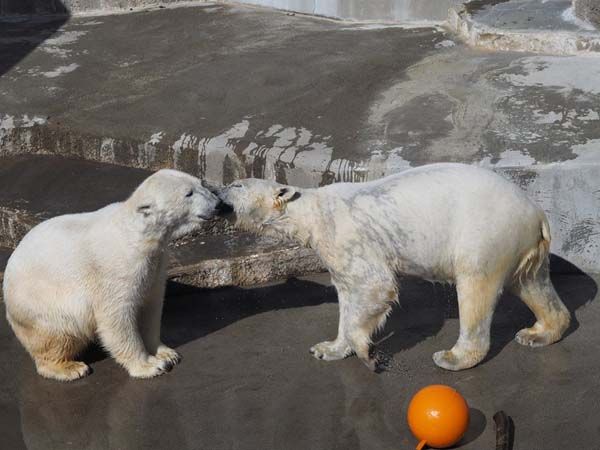 OK, you can throw it first ….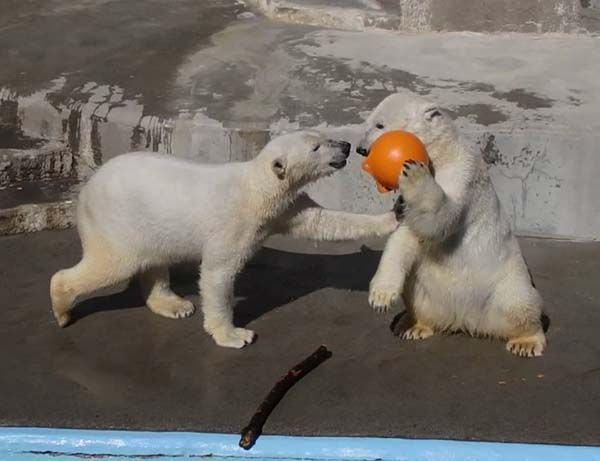 I must focus now ……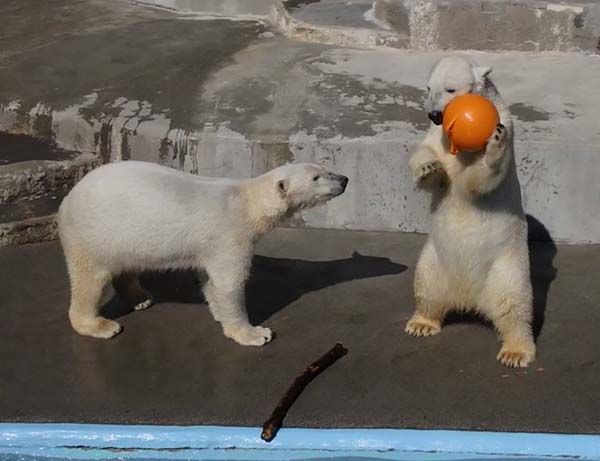 …. the technics is A and O in ball throwing!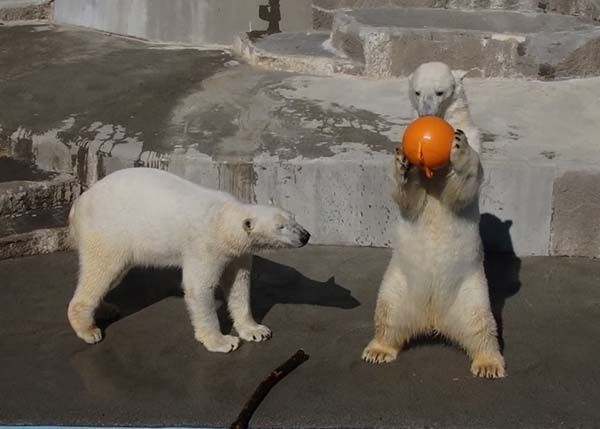 Here we go! A nice throw don't you think?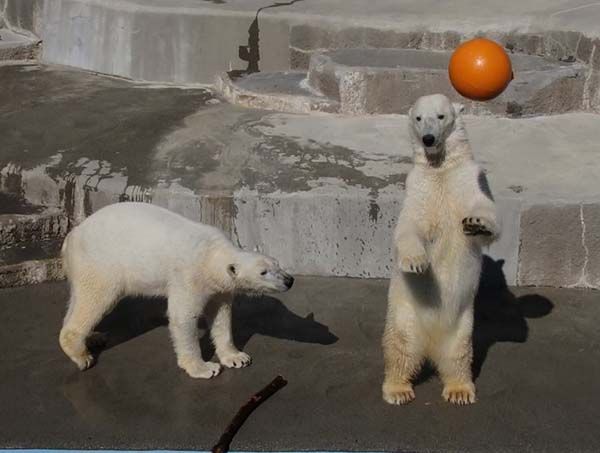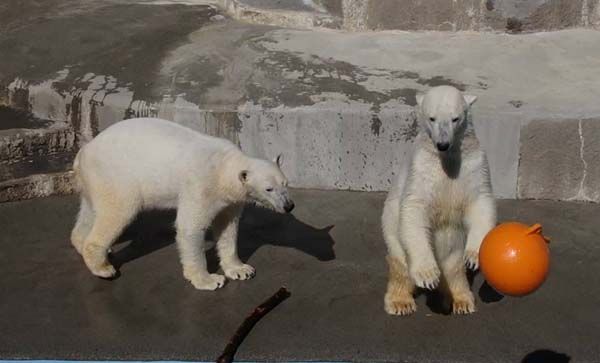 After the throwing exercises it was time for water games.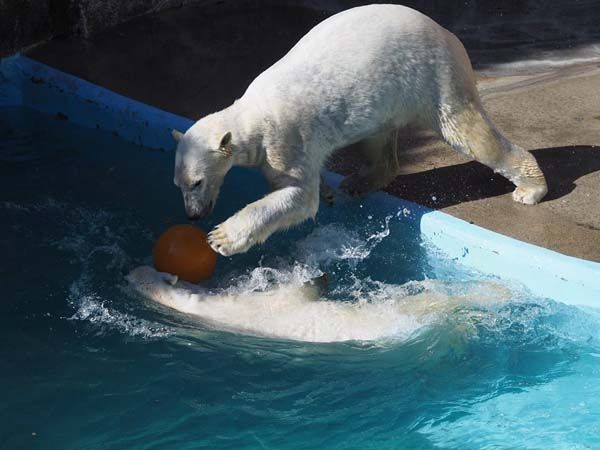 How about a game of water polo?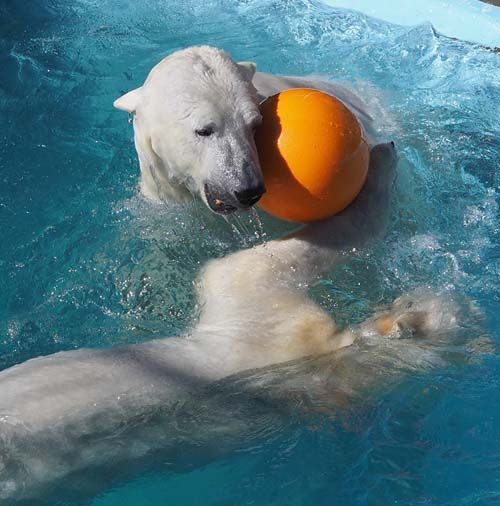 A tender hug is never wrong!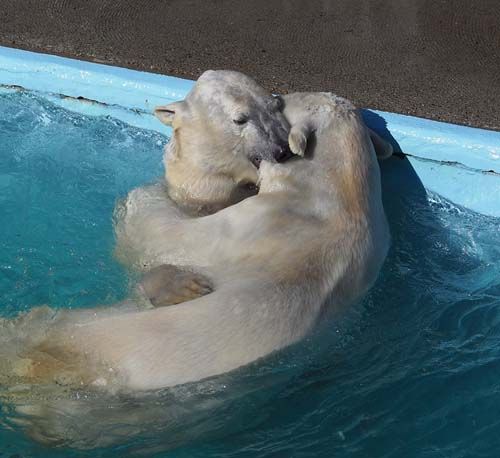 Thank you for watching!