Dumka's baby in the Izhevsk Zoo
Feb 5th, 2018 | By
mervi
| Category:
News from the Bear World
5.2.2018 – Source: Izhevsk Zoo
The polar bear baby in the Izhevsk Zoo is very special because the parents Dumka and Aion are both born in the wild in the Wrangel Island.
In 2015 Dumka had twins with the male Nord. Belij and Szerij are now in the Budapest Zoo.
The mother and the baby are doing fine as you can see in the video. I made some screen shots so the photos are very unsharp.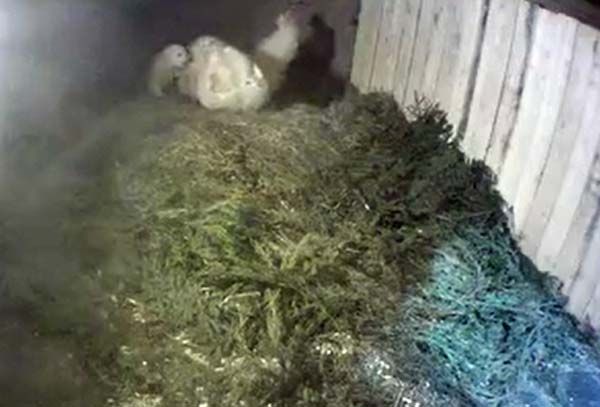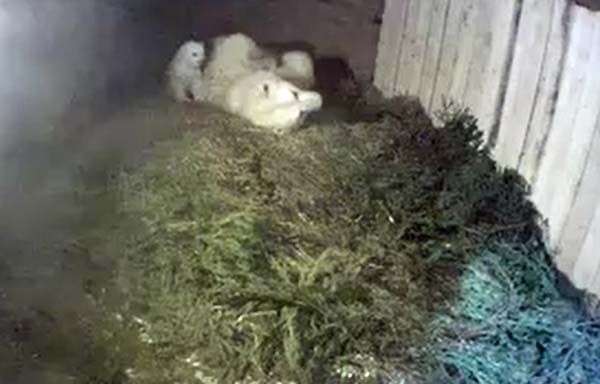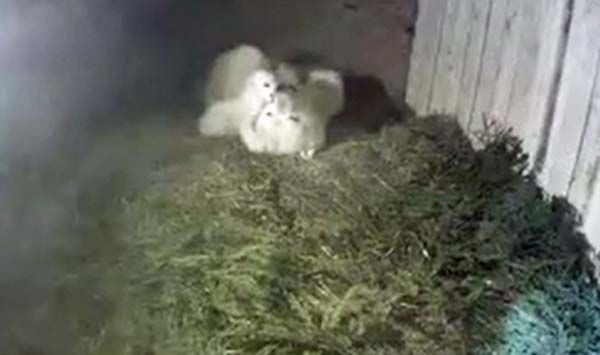 Dumka's cub looks quite big already.