Gerda and Kai are together again!
Feb 26th, 2018 | By
mervi
| Category:
Novosibirsk
26.2.2018 – Photos by Anna Novikova
On the 21th of  February Anna challenged the cold weather and went to the zoo again.  Despite of  a cold she had caught she wanted to meet our polar bears again. Kai and Gerda are together again and Rostik plays in his little enclosure.
It looks like Gerda has made herself extra beautiful this morning. No wonder she's smiling!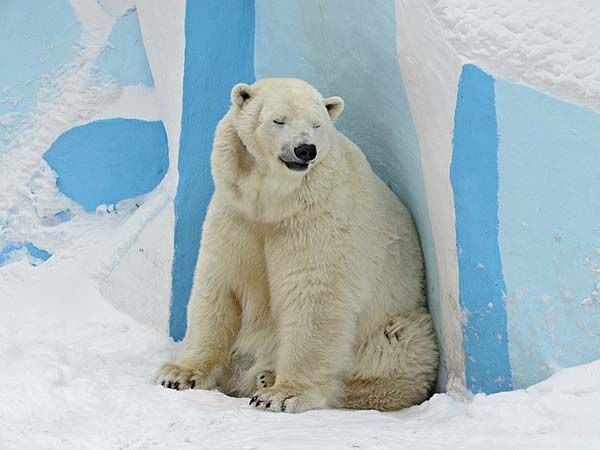 When Kai came out Gerda turned her boomsie towards him. I wonder what she wanted to say …. 🙂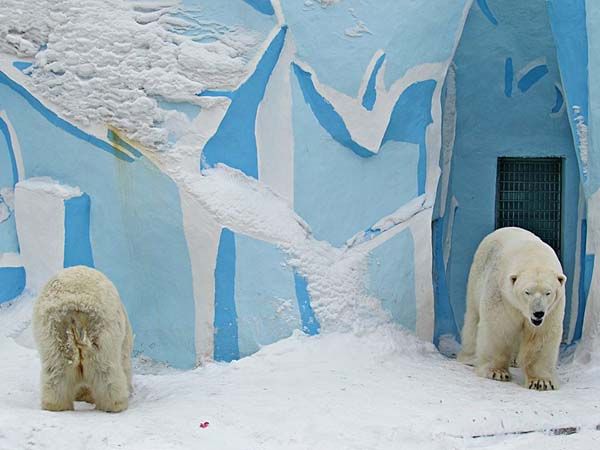 Just like many other polar bear ladies Gerda wasn't too eager to meet Kai in the beginning. After the long 'maternity leave' a lady needs some quality time for herself!
Gerda, where are you? – Oh bear, what a sheepish expression Kai has on his face! Just like a man in love!! 🙂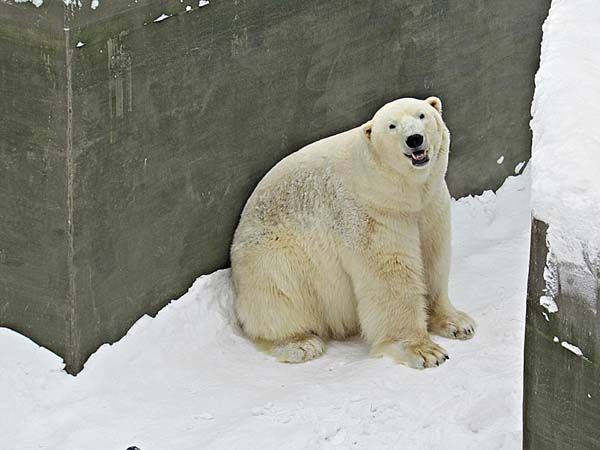 Maybe she will come to me if I just keep low prophile ….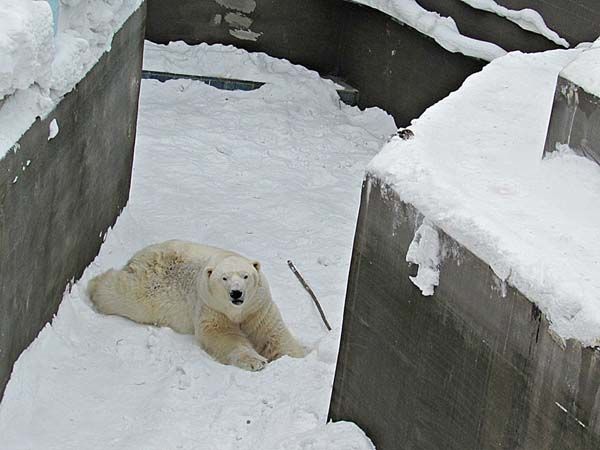 Where are you? I'm running out of patience now!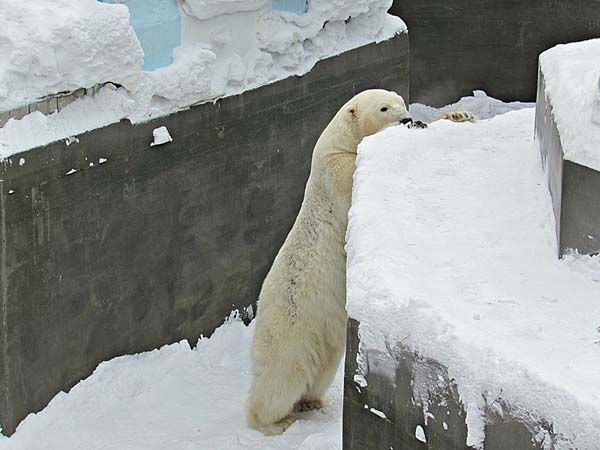 Hello Kai! Are you talking to me?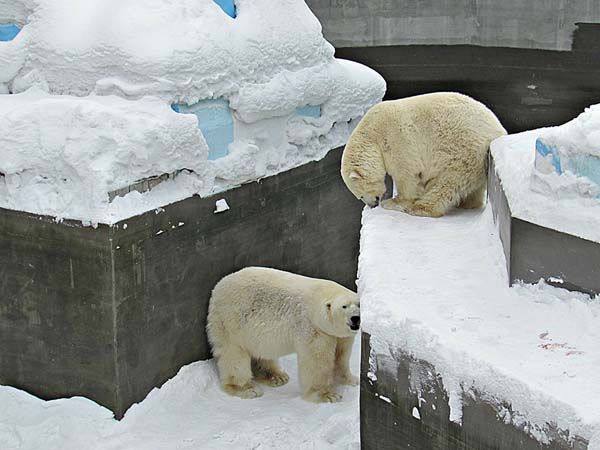 How annoying! That bear is turning her boomsie on me again!!!
Something by the wall had caught the bears' interest so they started digging in the snow side by side.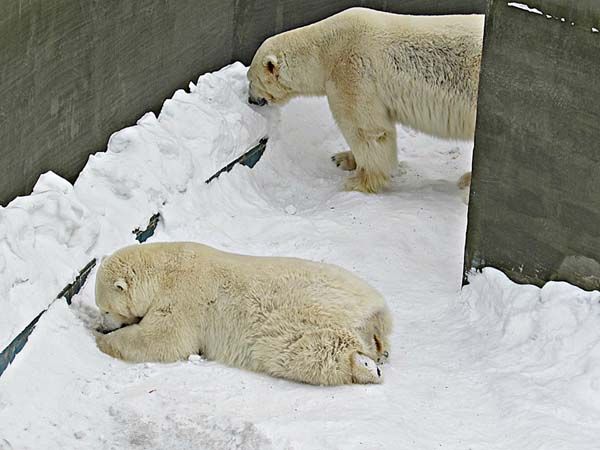 A study of digging Gerda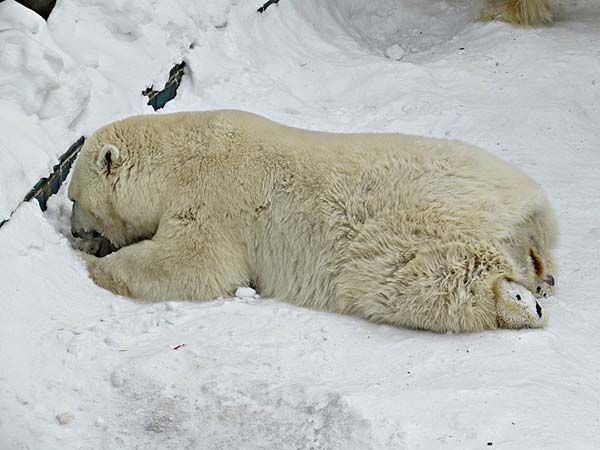 I'm sure there's something hidden in the snow.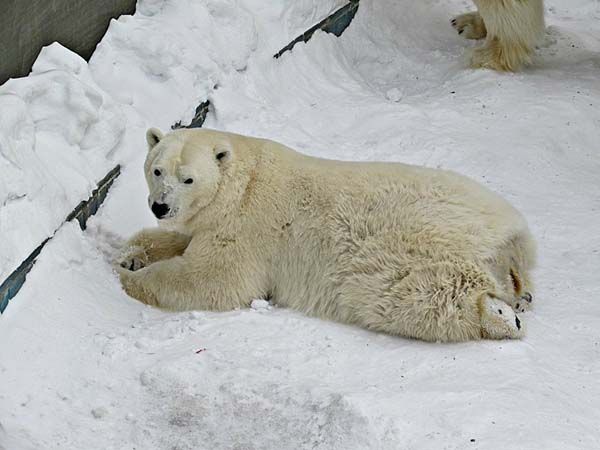 Yippee! I was right!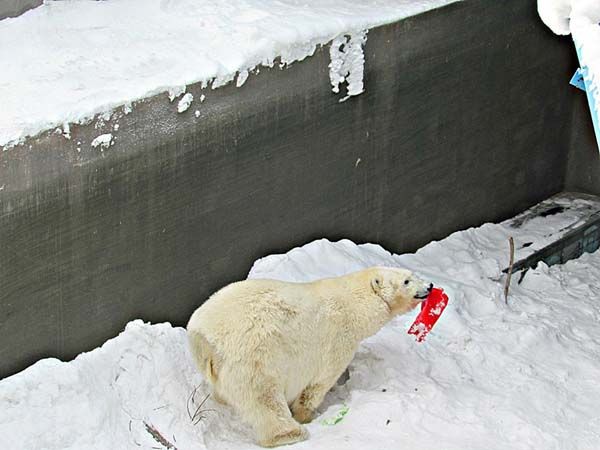 Proudly Gerda presented the treasure she had found.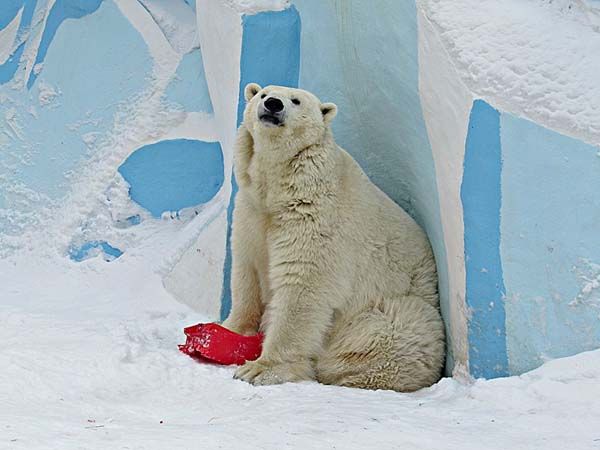 Let's see if this thing is paw proof!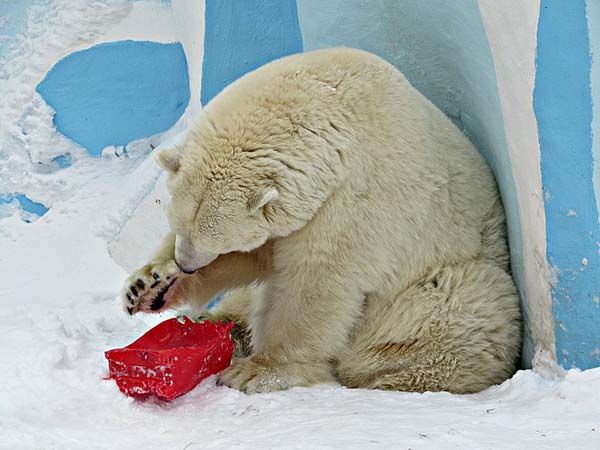 After a while Gerda felt mercy with Kai and approached him.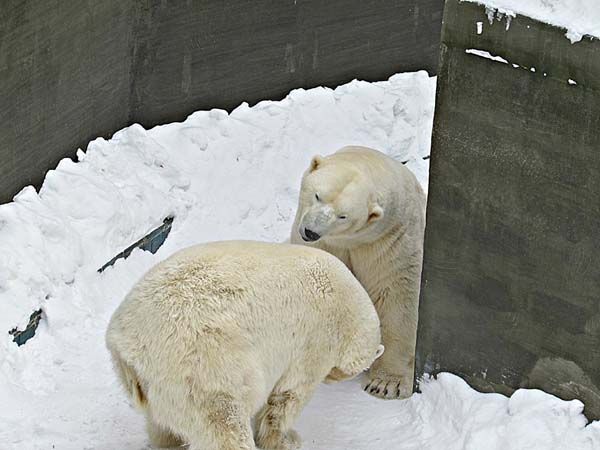 Let me give you a real polar bear hug!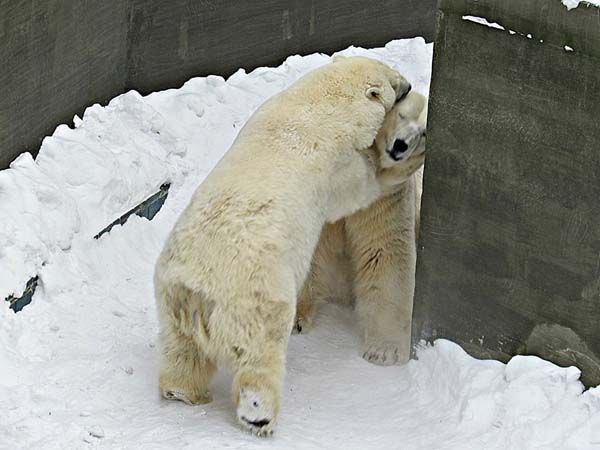 And a tender kiss, too!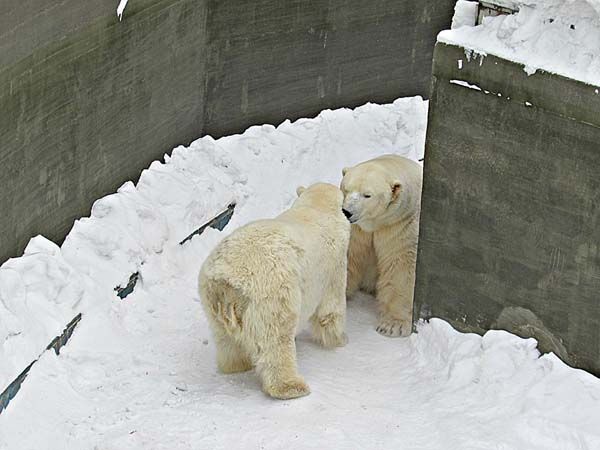 On February 27th Anna and her friends will go to the zoo to congratulate Rostik, Gerda and Kai on the International Polar Bear Day. Of course, they will bring gifts, too. I hope we will get a report from that day later on.
Rostik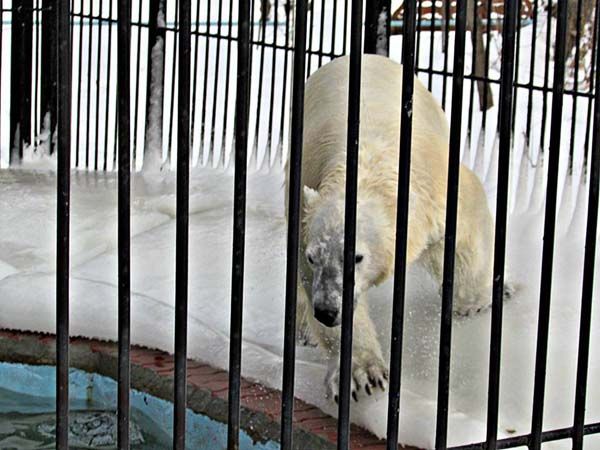 Hopefully Rostik will soon find a nice zoo with a big enclosure for polar bears. Especially when it's possible that Gerda and Kai will be parents again in the end of the year.