Gerda and Kai got red 'teddybears'
Feb 13th, 2018 | By
mervi
| Category:
Novosibirsk
13.2.2018 – Photos by Anna Novikova
Anna visited the zoo on the 3rd of February. She and her friend Valentina thought Gerda and Kai had looked a bit bored so they brought new red barrels to them. They often collect money for buying toys for the polar bears.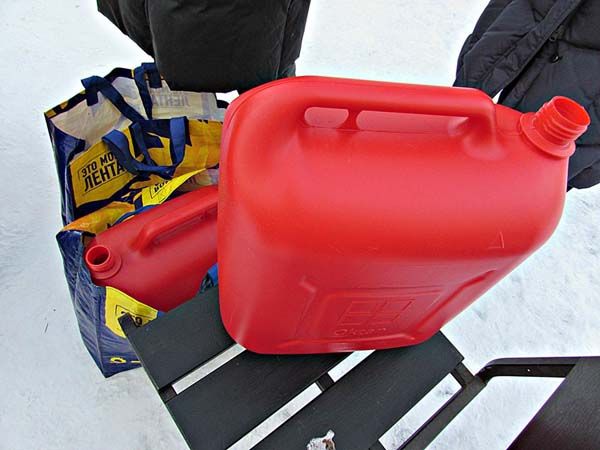 Anna and Valentina took photos standing on chairs from the zoo café next to the polar bears. Anna has problems with arthrosis so photographing lifting her head is difficult. What luck the café was willing to lend the chairs to 'our team'!
Gerda and Kai are still staying in separate enclosures. It looks like they both were waiting for the visitors.
This is Gerda wondering what to do today.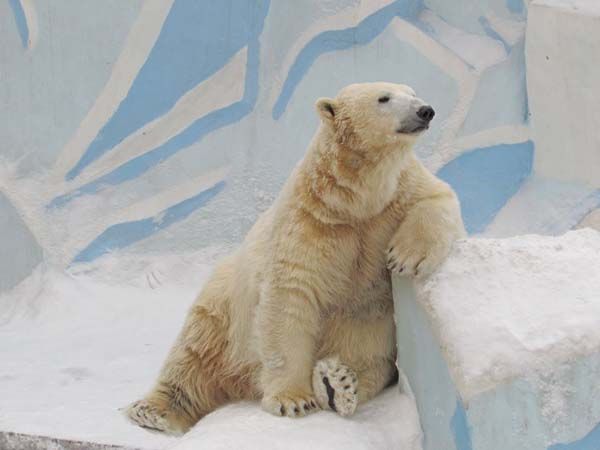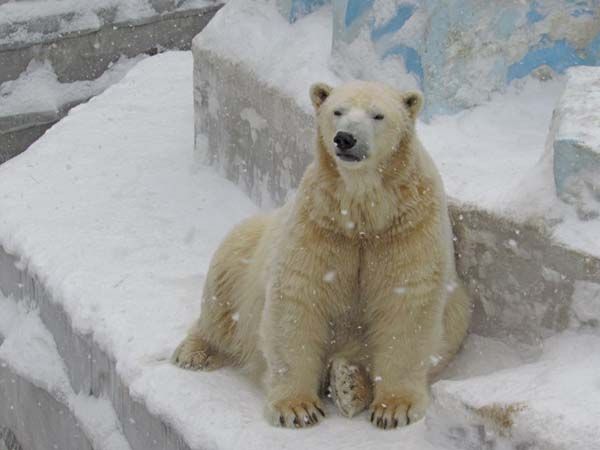 Even Kai seems to be waiting for something ….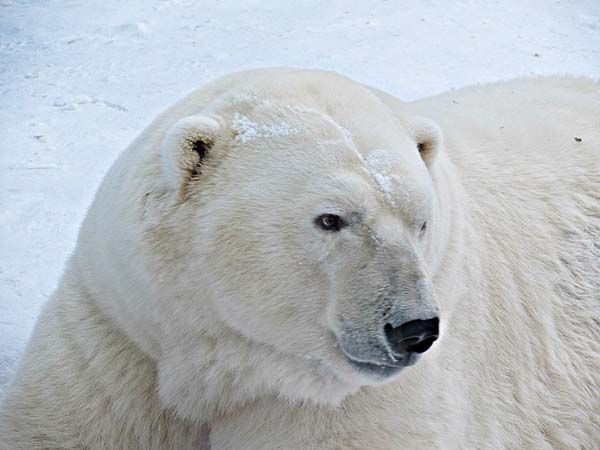 After her morning meditation Gerda thought it's time for some action ….
…. and started with her fur cure.
Suddenly she was interrupted by a noise coming from the visitors' area.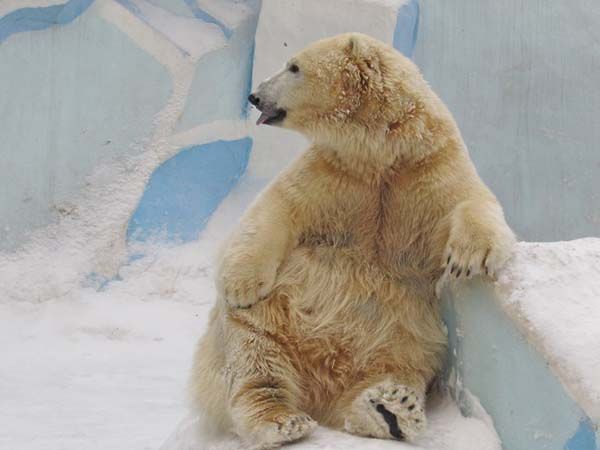 How kind of Anna and Valentina to bring me this nice barrel!
Kai says 'thank you' to our team.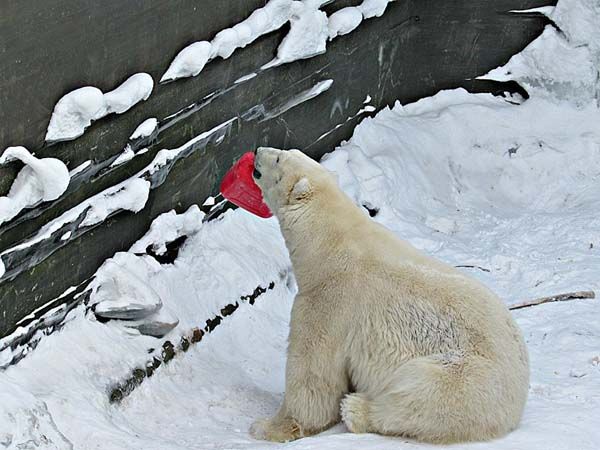 He looks very happy with his new toy. Let's see if this one is polar bear proof! 🙂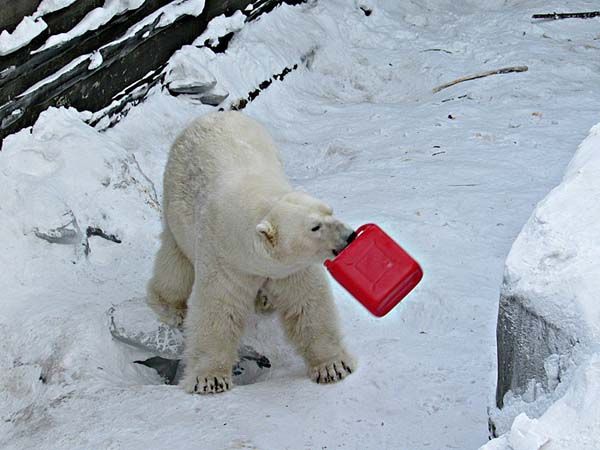 There's an orange thing on the snow – maybe a carot?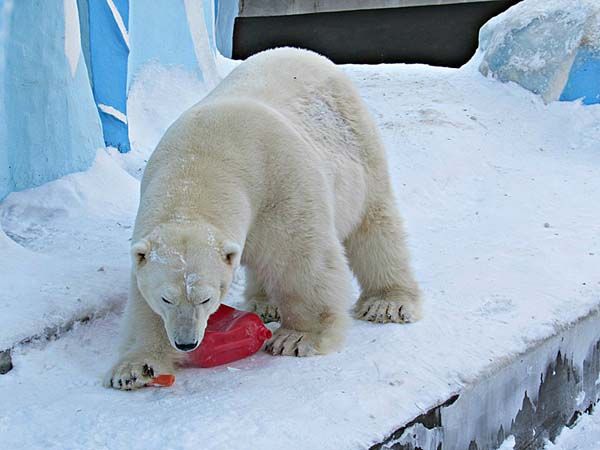 What a broad smile Kai has on his face! No doubt he was very happy about the red toy.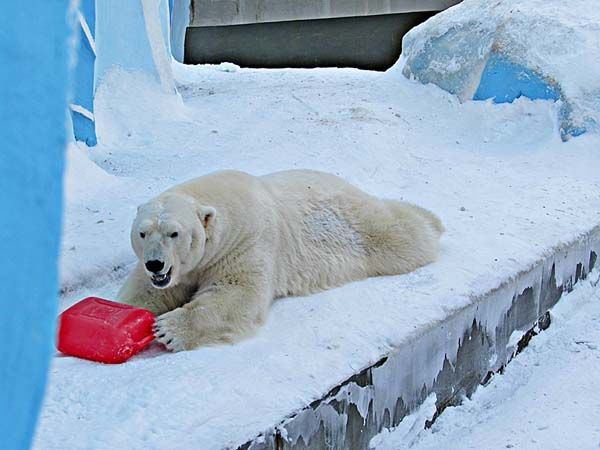 Gerda and Kai are still staying in separate enclosures but it's funny to see how they treat their new toys in the same way.
Kai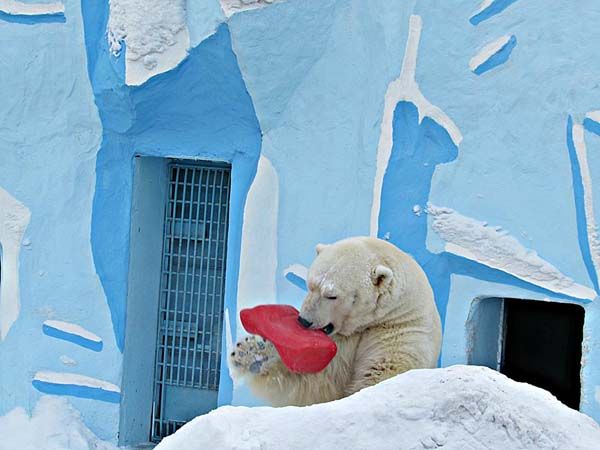 Doesn't he look like a child with a teddybear? So cute!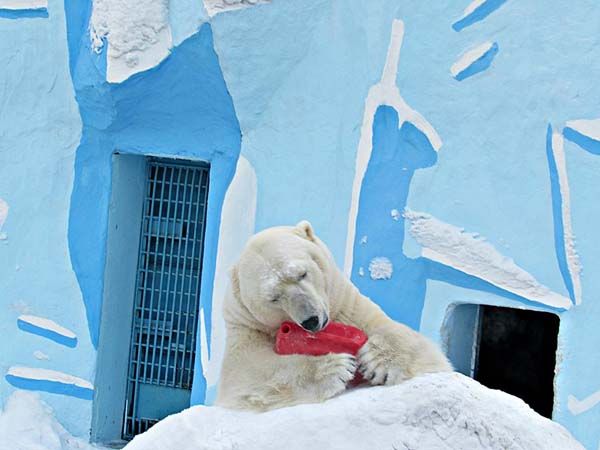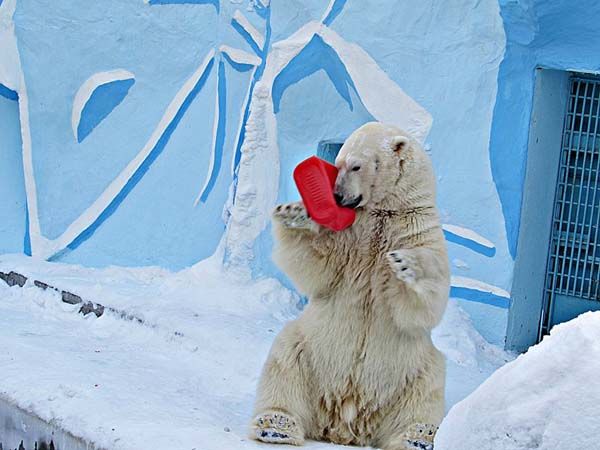 Here's Gerda with her 'teddybear'.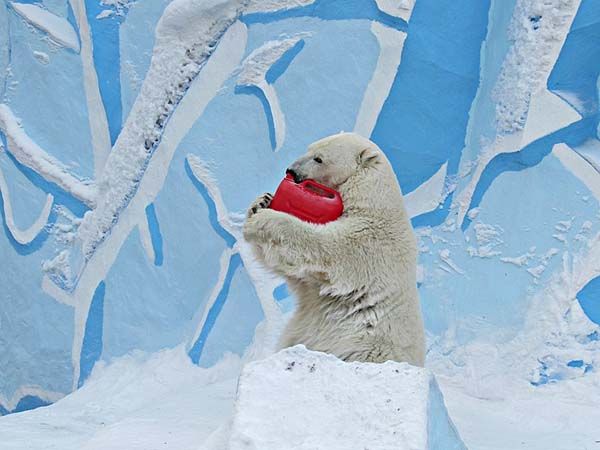 This thing is mine and I won't give it away, Gerda seems to be saying – or at least thinking. 🙂
Enough for cuddling teddybears …. It's throwing time again!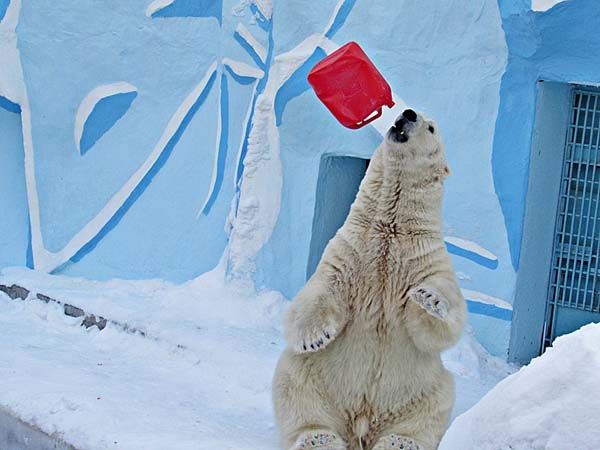 Here you can see how icy cold the weather is! Even the running water has frozen. Kai doesn't mind – this is his kind of weather.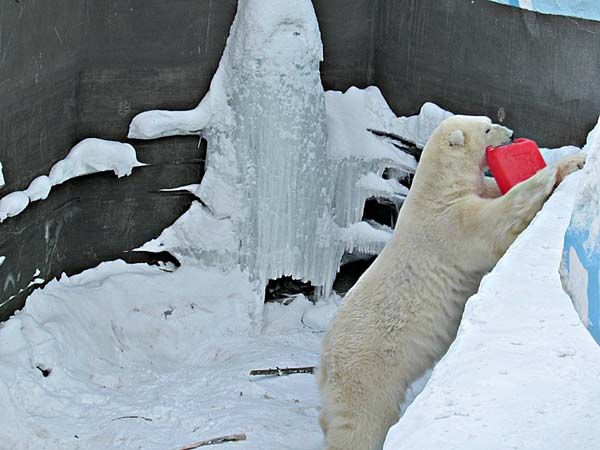 After a barrel throwing session it's time for some relaxation.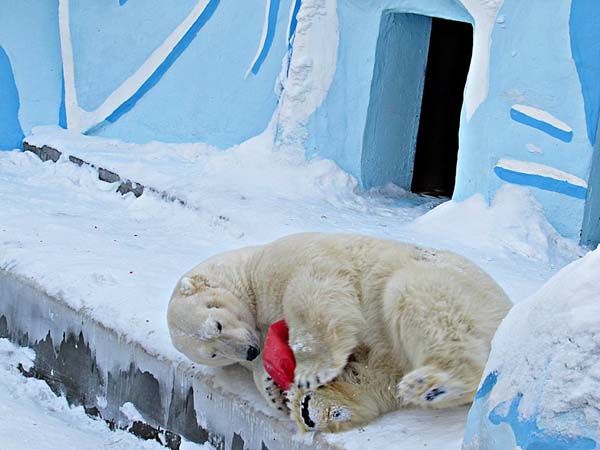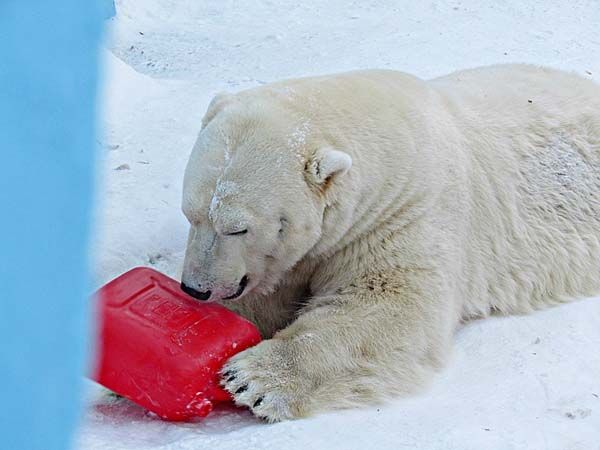 A nice nap using the barrel as a cushion is never wrong!
Even Gerda decides to have nap.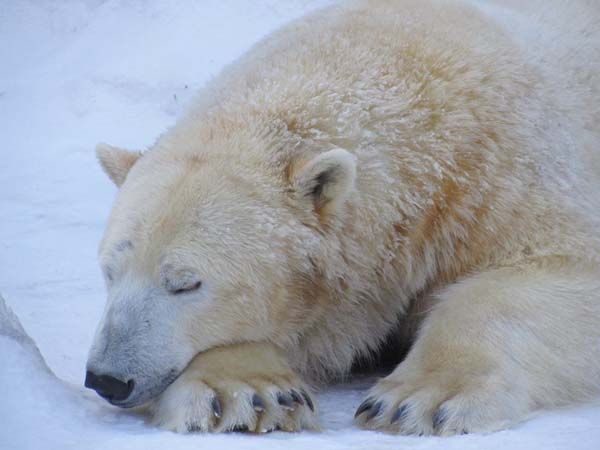 You can watch Kai and Gerda on a webcam.
It works from 12.00 to 8 am. Gerda is in the 1st Chamber, Kai in the 2nd Chamber. Sometimes there are problems with the camera in Kai's chamber.
Finally I want to present two sweeties to you.
I don't know the name of this bear so I just call her/him Brown Beauty!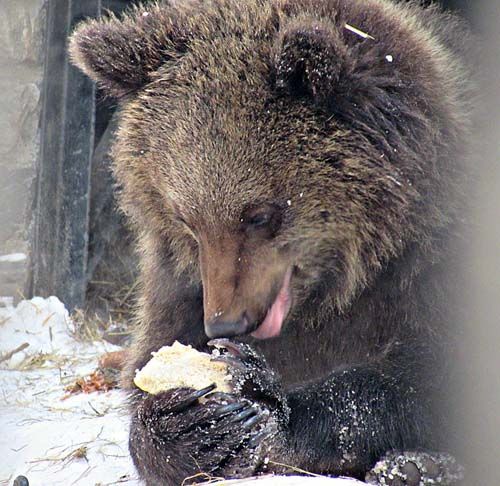 This puma kitten is Sofia. If she doesn't melt your heart I don't know what does …. 🙂